# #
Zachary Levi, un attore di professione, un nerd per convinzione. Se ne potrebbero davvero dire tante su di lui dal 2007 (anno della nascita di Chuck) in poi, come per esempio l'aver recitato in Alvin Superstar 2 o nell'aver prestato la voce a personaggi come Trooper 4 nel videogioco Halo Reach o Flynn Rider in Rapunzel, senza dimenticare che negli ultimi mesi è stato impegnato in Heroes Reborn, la miniserie che ha fatto da seguito ad Heroes. Il concetto è chiaro, dopo Chuck, Zachary ha spiccato il volo ed è entrato nel cuore di molti, ma prima? Come ha esordito nel mondo televisivo il nostro agente segreto preferito?
# #
Il ragazzo della Lousiana, da sempre appassionato di canto, ballo e recitazione si diploma e si trasferisce a Los Angeles, iniziando così la sua carriera con opere teatrali come Grease o Oliver! il mago di Oz. Grazie al suo talento innato l'esordio televisivo non tarda ad arrivare. È il lontano 2002, Zachary ha appena 22 anni e prende parte ad un film intitolato Big Shot: Confessions of a campus Bookie.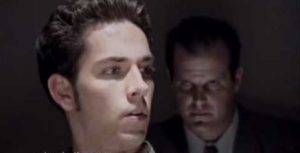 La conferma televisiva, almeno per quanto riguarda i film non tarda ad arrivare,l'anno dopo infatti prende parte ad un altro film, See Jane Date.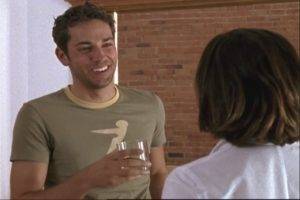 # #
Il  primo vero capolavoro di Zachary però, quello per il quale viene conosciuto inizialmente è la serie tv Perfetti…ma non troppo, interpretando Kipp Steadman. Qui recita dal 2002 al 2006, in ben 81 episodi. La serie è una sit-com, il ruolo è altrettanto comico, è qui che il nostro agente Carmichael si fa davvero le ossa, interpretando un personaggio ironico e scherzoso.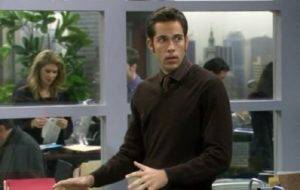 Fino al 2004 varie sono le apparizioni di Zachary, come per esempio in Curb your Enthusiasm o The Division. Inoltre il ragazzo è molto sfortunato poiché ha preso parte a molti episodi piloti di serie poi scartati come Three nel 2005, Worst week of my life e Imperfect union nel 2006.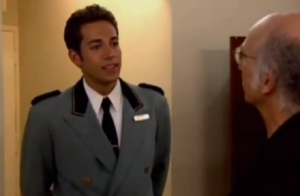 Il 2006 è anche l'anno del suo debutto al cinema in FBI: operazione tata, accanto ad uno dei mostri del cinema americano, Martin Lawrence, dal quale sicuramente avrà preso molti insegnamenti.
L'ultimo lavoro pre-Chuck è Spiral, un film sempre cinematografico del 2007 nel quale Zachary, oltre ad essere un attore della pellicola, per la prima volta si occupa anche della produzione esecutiva, imparando così fin da subito un mestiere che qualche anno dopo gli sarebbe servito per la sua compagnia Nerd Machine.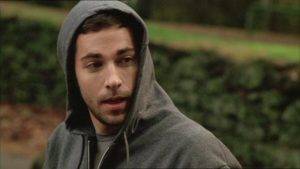 Il 2007 è l'anno della svolta è vero, è l'anno in cui Zachary prende parte a Chuck e si consacra un vero e proprio attore, capace di essere comico, drammatico e atletico allo stesso tempo, tanto da vincere un Teen Choice Award come miglior attore d'azione in una serie tv nel 2010, ma la sua carriera non è che appena cominciata. Nel 2008 infatti prende parte a molte pellicole cinematografiche, come per esempio Wieners, un viaggio da sballo, Shades of Ray e An American Carol.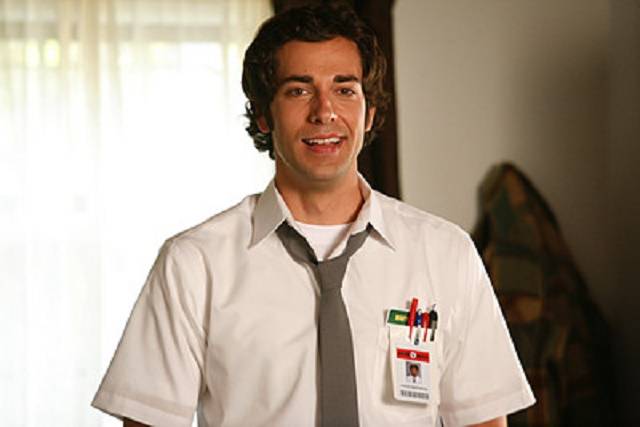 Anche il 2009 è un anno abbastanza ricco, infatti l'attore partecipa al film  Stuntmen ma soprattutto come già detto in precedenza ad Alvin Superstar 2, dove interpreta ancora una volta un ragazzo nerd, che dovrà badare ai piccoli animaletti canterini.
Dal 2010 al 2015 (data nella quale ha preso parte ad Heroes Reborn), è apparso nella serie tv Deadbeat e ha recitato in Remember Sunday. Proprio nel 2010 fonda la sua compagnia, The Nerd Machine ed ottiene una parte al Comicon Di San Diego intitolata Nerd HQ. Il  lavoro più importante degli ultimi anni però lo ha nel 2013 con Thor – The dark World, nel quale recita al fianco di Chris Hemsworth nei panni di Fandral.
Reso famoso e amato per Chuck, visto recentemente con Heroes Reborn, la sua carriera non è che all'inizio e noi siamo pronti a vederlo in azione ancora per molti anni!