Venerdì Vintage significa tante cose, ma soprattutto gli esordi assurdi di alcuni attori che abbiamo imparato ad amare grazie ai telefilm e i rispettivi ruoli che li hanno resi famosi e, nella nostra lista di oggi, Grant Gustin non poteva assolutamente mancare!
Magari non ci crederete, ma per essere così giovane ha una carriera parecchio piena.
Il giovane attore è noto a tutti per essere ormai l'uomo più veloce del mondo, ma in quanti ricordano cosa ha fatto prima di arrivare ad indossare la tuta scarlatta e correre in giro per Central City combattendo metaumani?
Mettetevi comodi, stiamo per partire per un altro viaggio nel passato, sulle orme di Thomas Grant Gustin.
Nato in Virginia, Grant è stato appassionato di teatro fin da quando era bambino, tanto che, dopo il diploma, ha intrapreso uno studio intensivo di canto, danza e recitazione presso la Elon University. Questo percorso, però, dura solo un paio d'anni, perchè Grant lascerà gli studi per interpretare il ruolo di Baby John nel Revival Tour di West Side Story, a Broadway. Era il 2010/2011. Riuscite a riconoscerlo?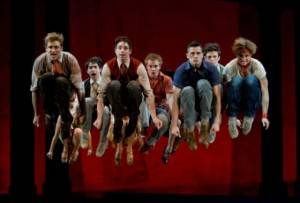 La sua carriera teatrale sembra però essere, purtroppo, limitata a questa grande performance di rilievo, almeno per il momento. Ottiene però un grandissimo successo in campo televisivo, già a partire dal 2006 con un piccolo ruolo in un episodio della serie televisiva A Haunting. Una serie poco nota, basata su fenomeni paranormali, esorcismi e presenze fantasmatiche. 
La sua pausa dalla televisione, a questo punto, sarà piuttosto lunga, e dovremo aspettare il 2011 prima di vederlo comparire in un ruolo che, per quanto marginale, l'ha portato a farsi conoscere dal grande pubblico e, soprattutto, da decine di fan sfegatate come me: nel 2011 Grant compare nella terza stagione di Glee, nel ruolo di Sebastian Smythe.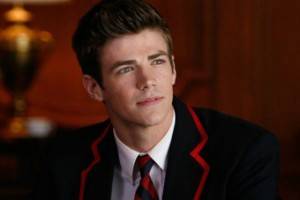 Ammettiamolo, gli occhi chiari e i suoi capelli castani ci avevano conquistato già allora! Con la sua aria da stronzetto figlio di papà, a capo dei Warblers, Sebastian aveva rubato il cuore a moltissime ragazze. Per quanto il suo personaggio fosse gay, la sua sensualità e il suo sex appeal erano davvero notevoli.
Tornerà ad interpretare questo ruolo nel 2013, in un paio di episodi della quarta stagione e in uno della terza. Nel frattempo, però, la sua carriera procede, e nel 2012 lo troviamo in un episodio della decima stagione di CSI: Miami, dove interpreta il duplice ruolo di Trent e Scott, due gemelli omozigoti, e uno dei due è accusato di aver ucciso il padre… Riuscite a ricordare di chi si tratta?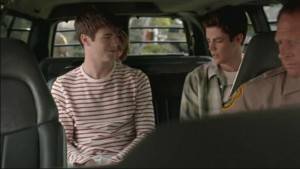 A ben guardare, sembra che Grant sia fatto per la televisione e per le serie TV. Nel 2013, infatti, lo ritroviamo nella serie della CW 90210, per la precisione nella quinta stagione. Grant da qui il volto a Campbell, un ricco ragazzo di Beverly Hills che  si trova a capo di una confraternita dell'università, i Chronus. Sarà Liam a mandare i ragazzi della confraternita nei casini, dati i loro mezzi non proprio legali per superare gli esami, portati allo scoperto proprio da Court.
Non c'è niente da fare, l'aria da stronzetto a Grant si addice proprio!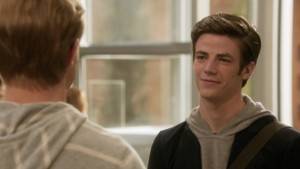 Se ci pensate bene, 90210 è stato un trampolino di lancio per Grant all'interno della CW. Si tratta infatti della stessa casa di produzione di Arrow, serie per la quale Grant viene scritturato nello stesso anno. La sua entrata in scena nella seconda stagione è perfettamente calcolata, e chi conosce la serie lo sa molto bene: Barry Allen entra in scena già nella seconda stagione di Arrow, preparando tutti gli spettatori allo spin off che seguirà, cioè, per l'appunto, The Flash. 
Ora noi fan di The Flash in realtà stiamo aspettando con ansia il 26 marzo, data dell'uscita di un episodio crossover atteso quanto insperato: Flash raggiungerà National City per collaborare con Supergirl!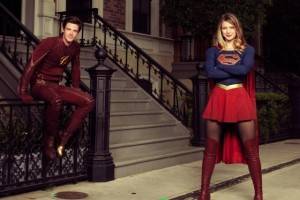 Ora che Grant ha la sua serie televisiva, in ogni caso, è solo questione di tempo perchè il suo talento venga riconosciuto anche in altri campi, come ad esempio quello cinematografico, dove, in realtà, aveva già cominciato a muovere i primi passi. Nel 2012, infatti, lo vediamo nel thriller A Mother's Nightmare, accanto a Jessica Lowdens, sua futura collega in 90210. Il ruolo di Grant in questo film è quello di Chris, un sedicenne caduto in depressione in seguito a problemi familiari. Riuscirà ad uscire da questa situazione grazie a Vanessa, interpretata appunto dalla Lowdens, che riesce a farlo tornare alla vita… Almeno finchè non ci rendiamo conto di quanto la ragazza sia problematica e disturbata mentalmente.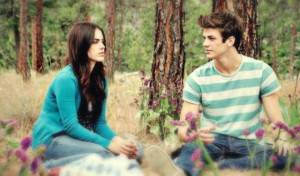 Nello stesso anno, poi, Grant prende parte al film Affluenza, nel ruolo di Todd, uno dei giovani di una generazione d'elite che si trova a vivere di riflesso una grave crisi finanziaria che colpisce diverse famiglie americane generalmente floride economicamente.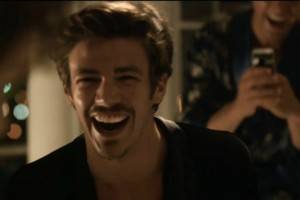 Noi siamo sicuri però che, anche se hai già fatto molto, la tua carriera è solo all'inizio. 
Perciò, caro Grant, non vediamo l'ora di vederti in altri ruoli, in altri film e, chissà, in qualche tuo ritorno a teatro!