# #
Quando si parla di fede, la retorica lascia sempre spazio ai mille volti di una metafora. È una questione di interpretazioni, e di esperienze di vita. La grande bellezza di un percorso spirituale vive nella sua capacità di rendere quasi superflua la ricerca della verità in quanto tale, nel momento in cui la facciamo nostra. Questa, in fondo, è la sintesi di quel che ci ha lasciato la prima stagione di The Young Pope. Un'opera straordinaria nella sua complessità, in grado di rendere universale contesti e dinamiche estremamente particolari e chiusi.
# #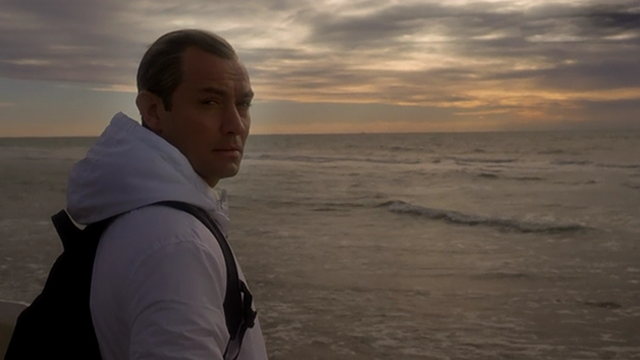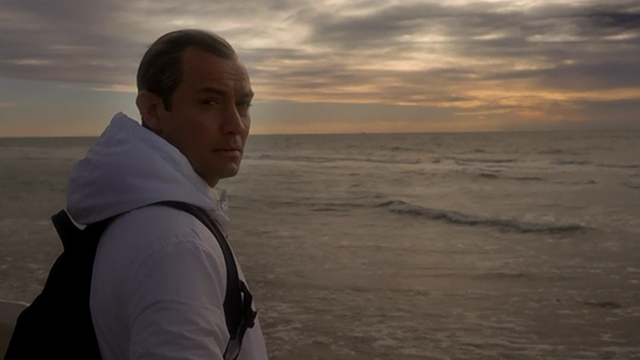 L'esordio di Paolo Sorrentino nel mondo delle serie tv (nato dalla collaborazione tra Sky, HBO e Canal+) è un viaggio sorprendente alla scoperta di Pio XIII (interpretato magistralmente da Jude Law), primo papa italo-americano nella storia della Chiesa, nonché il più giovane (i suoi 47 anni rappresentano una rivoluzione). Un personaggio spiazzante e ambiguo, contraddittorio e trasgressivo. Tanto lontano da noi quanto vicino, senza mezze misure. Il suo pontificato fa dell'assenza la più incombente delle presenze, manco fosse un divo intangibile (ricordate Cheyenne in This Must Be the Place?). Lui, come un Dio del quale percepiamo la forma senza avere idea di che volto abbia. E come due genitori che l'hanno abbandonato troppo presto, il cui ricordo è l'unico abbraccio possibile, malinconico e intenso.
# #
La personalità di Lenny Belardo (questo il suo nome di battesimo), stravolge la Chiesa, incapace di accettare un personaggio eletto quasi per caso (si aspettavano un uomo manovrabile facilmente, si sono trovati invece una scheggia impazzita) che impone da subito una linea rigorosa e restauratrice, lontanissima dalla freschezza che avrebbe dovuto portare la sua giovinezza. Arriviamo ad odiarlo, e allo stesso tempo amarlo. Lo capiamo, senza mai comprenderlo del tutto. Ci trasformiamo per dieci ore in un papa, guardiamo il mondo attraverso i suoi occhi e li strabuzziamo continuamente per lo stupore. I suoi dubbi e il suo modo di concepire la fede abbracciano ognuno di noi come farebbe un amico di famiglia, svegliandoci talvolta dall'incantesimo con uno schiaffo dirompente. Il suo pontificato non è mai lineare, Pio XIII si rivela sempre diverso da quel che credevamo fosse (il racconto che abbiamo portato avanti con le recensioni settimanali lo dimostrano, le trovate qui) e la restaurazione lascia spazio gradualmente alla rivoluzione. Il dubbio diventa certezza, l'assenza una presenza concreta, rivelatrice di una svolta che trasformerà il meteorite in una luce accecante.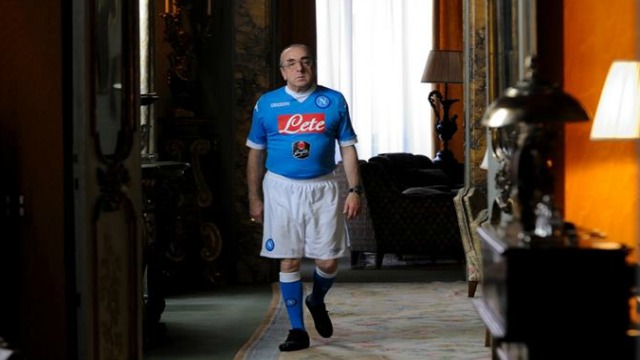 La solitudine di Lenny è un elemento peculiare di The Young Pope, ma il capolavoro di Sorrentino ("un film di dieci ore", secondo la definizione del regista premio Oscar) è un racconto corale caratterizzato da tanti personaggi unici nel quale il protagonista è, semplicemente, l'uomo in più. Il suo pontificato ci permette di scoprire la personalità dello stravagante cardinale Voiello (chapeau, Silvio Orlando), la cui immediatezza tutta partenopea si incontra gradualmente con la sensibilità del suo cuore, celata dalle apparenze rese necessarie dalla centralità del suo ruolo all'interno della Chiesa. Non finisce qui: conosciamo attraverso lo sguardo dell'immortale Diane Keaton la splendida suor Mary, una delle donne più importanti nella vita del giovane papa. Una seconda madre, un cardine imprescindibile dal carattere forte che accompagna Lenny in tutto il suo percorso di vita.  Lei come il cardinale Spencer, l'uomo che non sarà mai papa contro ogni pronostico. Un mentore dalla personalità particolare, anch'esso senza filtri. La loro amicizia è sempre in discussione, a differenza di quella che lega il nostro protagonista al cardinale Dussolier, un uomo dalla doppia vita costretto a sobbarcarsi un peso impossibile da sostenere.
Dare un'occasione a The Young Pope significa immergersi in un mondo folle, eccentrico e affascinante. Implica mettersi in discussione, e non solo come semplici spettatori: l'atto di fede di Paolo Sorrentino è ironico e divertente, ma anche malinconico e brutale. È tutto e il contrario di tutto, come ogni rivoluzione sa essere. Dopo aver finito la prima stagione, rimarrà dentro di voi un senso di vuoto difficile da colmare con un'altra serie tv. Fino ad allora, guardate e riguardate i primi dieci episodi: scoprirete ogni volta un nuovo dettaglio, solo apparentemente insignificante.
Per farlo, il quotidiano La Repubblica vi offre dal 12 aprile un'occasione imperdibile: lancerà infatti la collana in dvd della prima stagione di The Young Pope. Oggi troverete in edicola il primo (7,90 € più il prezzo del quotidiano),  e ogni uscita sarà arricchita con contenuti extra: video di backstage, interviste e pillole dedicate ai protagonisti. Vi aspettiamo!
Per tutti particolari sulla collana, potete consultare i canali social delle Iniziative Editoriali del gruppo Repubblica e L'Espresso.
https://www.facebook.com/Iniziativeditoriali  https://twitter.com/inEdicola