The New Pope si è conclusa da poco (leggi qui la nostra recensione del finale), eppure Paolo Sorrentino sembra avere già qualche idea per realizzare una nuova stagione con i fiocchi. Purtroppo però dobbiamo aspettare che la HBO si decida a rinnovare ufficialmente la serie per avere la certezza di rivedere Lenny Belardo. Intanto, intervistato da Ben Travers per Indiewire, Sorrentino ha detto che la terza stagione potrebbe essere ambientata fuori dal Vaticano e potrebbe essere un prequel. Ha detto infatti:
Ho in mente un'altra stagione. Non so se la farò. Dovrei trovare il tempo per girarla e dovrei convincere la HBO a realizzarla. Ho una nuova idea per la terza stagione, ma è un'idea molto folle, quindi non so se sia facile da realizzare. È ambientata completamente fuori dal Vaticano, è davvero diversa.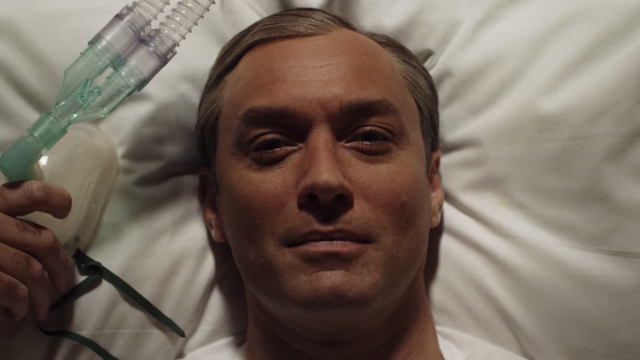 Ma il noto regista ha avuto la possibilità anche di spiegare al pubblico americano che in questo periodo sta guardando le ultime puntate della seconda stagione.
Di qui in poi l'articolo contiene spoiler su The New Pope e quindi se non l'avete guardata vi sconsigliamo di procedere con la lettura.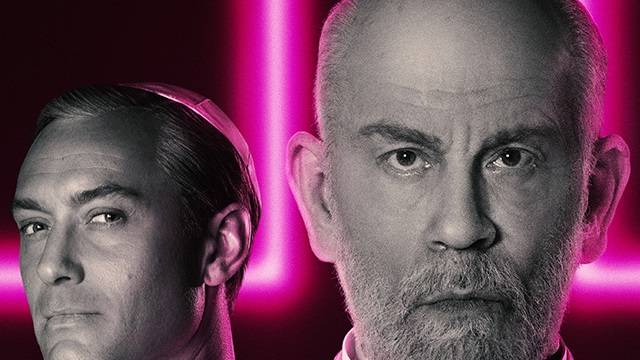 Ha commentato ad esempio l'elezione di Papa Francesco II e la sua prematura dipartita. Dopo un Papa conservatore come Pio XIII era necessario – secondo Sorrentino – eleggere un Pontefice più progressista e per questo la scelta è ricaduta sul debole e manovrabile cardinale Viglietti, che si è rivelato però pericoloso. Ha detto:
A un vero Papa liberale non è permesso esistere in questo momento nella Chiesa. Non è ancora arrivato il momento in cui un liberale possa governare. Papa Francesco sta cercando di essere più liberale possibile e sta incontrando molta resistenza. Ci sono molte persone che vanno contro di lui. Quindi non è così realistico avere un Papa liberale. Nella mia mente, Francesco II non poteva durare troppo a lungo.
Ha avuto anche la possibilità di confrontare i due Papi e di parlare dell'assoluto protagonista di questa stagione, Sir John Brannox. Il nuovo Papa è stato descritto come "un maestro dell'idea della via di mezzo" che ha proposto un compromesso per risolvere tutti i problemi della Chiesa. Ma anche lui, proprio come Belardo, aveva dentro di sé una questione irrisolta che ha cercato di soffocare attraverso l'amore per Dio.
Entrambi hanno una relazione con l'amore come astrazione. I sacerdoti lottano ogni giorno con questo tipo di amore. Quindi è interessante confrontare l'astrazione dell'amore quando quell'amore è Dio, ma anche quando l'amore rappresenta qualcuno che ami ma che non conosci, come un fratello o i genitori.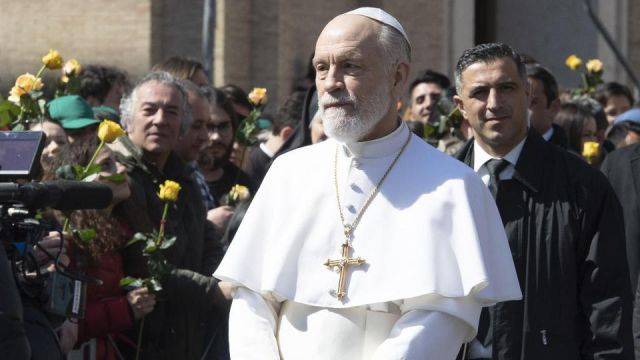 Durante la loro esperienza al Vaticano tuttavia entrambi sono riusciti a risolvere i problemi della loro vita privata e hanno raggiunto una pace interiore. Il regista di The Young Pope e di The New Pope ha detto:
Abbiamo la tendenza a dimenticare che dietro il prete c'è un essere umano con molti vizi, sconfitte che tutti noi abbiamo. Nel corso della stagione, attraverso l'esperienza di essere Papa, entrambi trovano il modo di affrontare la sua vita privata. Questa era la mia idea.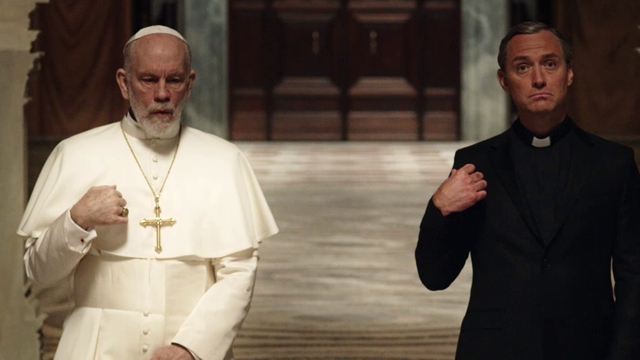 Molti hanno creduto che dietro la sua sfilata sulla spiaggia fosse rappresentato in maniera allegorica il passaggio dalla morte alla vita o che quella fosse la sua particolare visione Purgatorio. E invece alla base della scelta del regista c'è stato uno scherzo:
Confesso che non so perché l'ho ambientata in spiaggia. Ho avuto un'idea: ho pensato che sarebbe stato divertente se quando si fosse svegliato sarebbe arrivato dal mare su una spiaggia piena di donne. Era solo uno scherzo legato al fatto che Jude Law è un sex symbol.
Questa sua scelta testimonia come questa nuova stagione sia stata un perfetto mix di riflessioni profonde e frivolo umorismo. E chissà cosa potrebbe accadere nella terza!
Per il momento non sappiamo ancora se la HBO rinnoverà The Young Pope: è vero che gli ascolti in America non sono stati molto alti, ma se la serie venisse candidata a qualche rinomato premio potrebbe avere una chance. E noi speriamo proprio che questo accada.