Che Lauren Cohan, Maggie in The Walking Dead, sia bellissima è fuori discussione.
Ma com'è cambiata fisicamente nel corso degli anni?
(Spoiler alert: è rimasta sempre bella)
Classe 1982, è attrice e modella, per quanto si tenda ad associarla solo al ruolo che l'ha resa famosa al grande pubblico, muove i primi passi nel mondo dello spettacolo già nel 2000, anno in cui ha recitato, non accreditata, in un episodio di Malcom in the Middle.
Esordisce sul grande schermo nel 2005, col film di Lasse Hallstrom Casanova, che ha come protagonista niente di meno che Heath Ledger.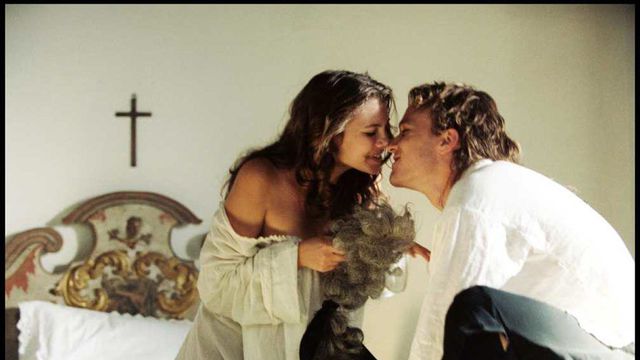 Interpreta una giovanissima suora dall'aria innocente che, ovviamente, cade preda del famosissimo corteggiatore.
Inutile dire che non passa certo inosservata, perché, diciamolo, Lauren Cohan ha un viso che non lascia indifferenti.
Il primo ruolo importante è quello di Bela Talbot nella serie tv cult Supernatural.
Il suo personaggio era avido e spietato e dava modo a Lauren Cohan di illuminarlo con un fascino e un'eleganza senza precedenti.
La sua bellezza risalta ai massimi livelli, perché Bela è ricca e ha stile. 
Ma se da una parte Lauren Cohan con questa esperienza ottiene successo e riconoscimento, i fan odiano il suo personaggio a tal punto che viene eliminato dalla serie, anche se doveva diventare un membro fisso del cast.
Potere del fandom di Supernatural.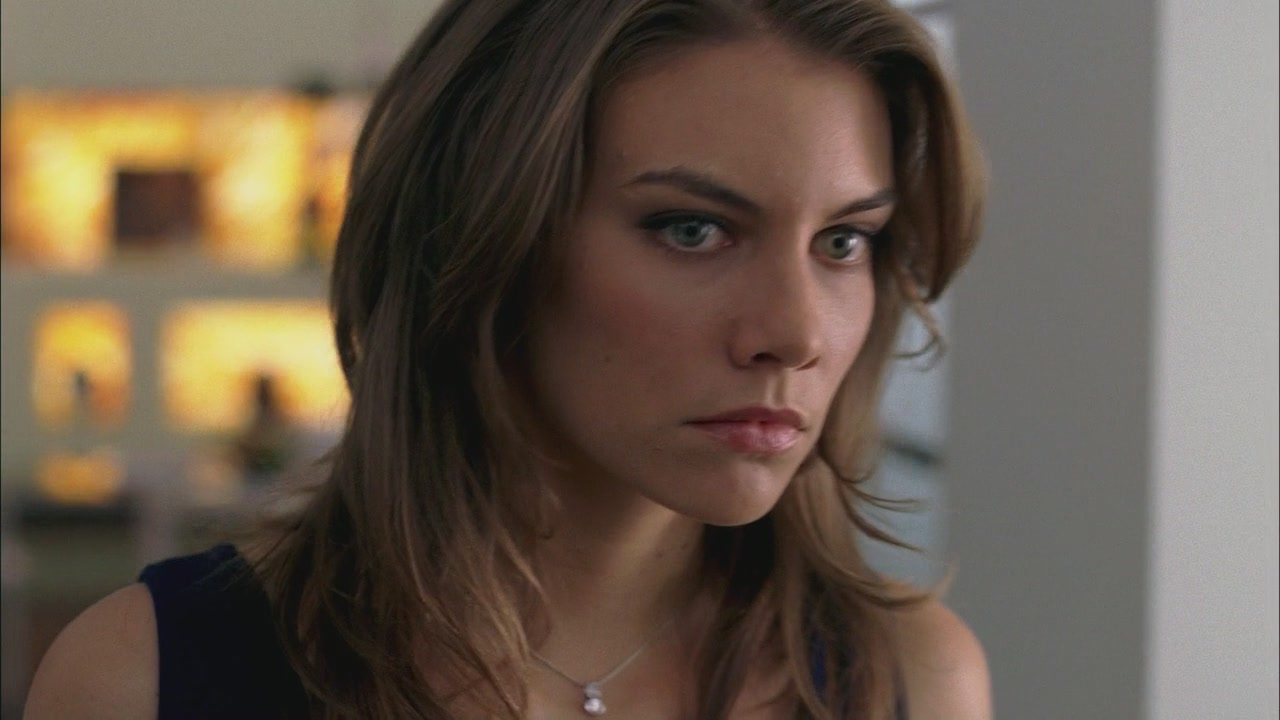 Il suo ruolo in Supernatural, però, in qualche modo le porta fortuna, perché di lì a poco ottiene il lavoro della vita: dopo una memorabile apparizione in alcune puntate della quarta stagione di Chuck, infatti, si aggiudica il ruolo di Maggie Greene in The Walking Dead.
Questa parte è ovviamente diversissima da quelle interpretate in precedenza: in The Walking Dead non c'è tempo per la bellezza, gli abiti lussuosi e i gioielli.
Gli attori sono spesso ricoperti di sangue, sudore, lacrime e sporco e lei non è un'eccezione.
Eppure, per quanto dimessa e quasi soffocata, Lauren Cohan risalta nel cast come una delle interpreti femminili più affascinanti in assoluto, anche nei momenti peggiori.
Non solo riesce a far capitolare l'adorabile Glenn, l'anima buona del gruppo di sopravvissuti, ma anche moltissimi fan la ritengono la più bella.
Tra il finale della sesta stagione e l'inizio della settima, complice un taglio di capelli nefasto (tutta colpa di Enid!) che non la valorizza a pieno e il gravissimo lutto al quale è sottoposta, Maggie è un personaggio che soffre e anche il suo aspetto fisico cambia.
Lo sguardo più duro, i vestiti sformati, il viso stanco, le occhiaie profonde: Maggie è una donna a pezzi che ha perso tutto e resta attaccata alla vita solo per il proprio bambino e per la sua ansia di vendetta.
Dopo aver elaborato il lutto, Maggie diventa una guerriera, una specie di capo di stato, spietata, controversa, completamente concentrata nel voler salvaguardare Hershel jr. Il suo viso è nervoso, quasi sempre contratto e durissimo.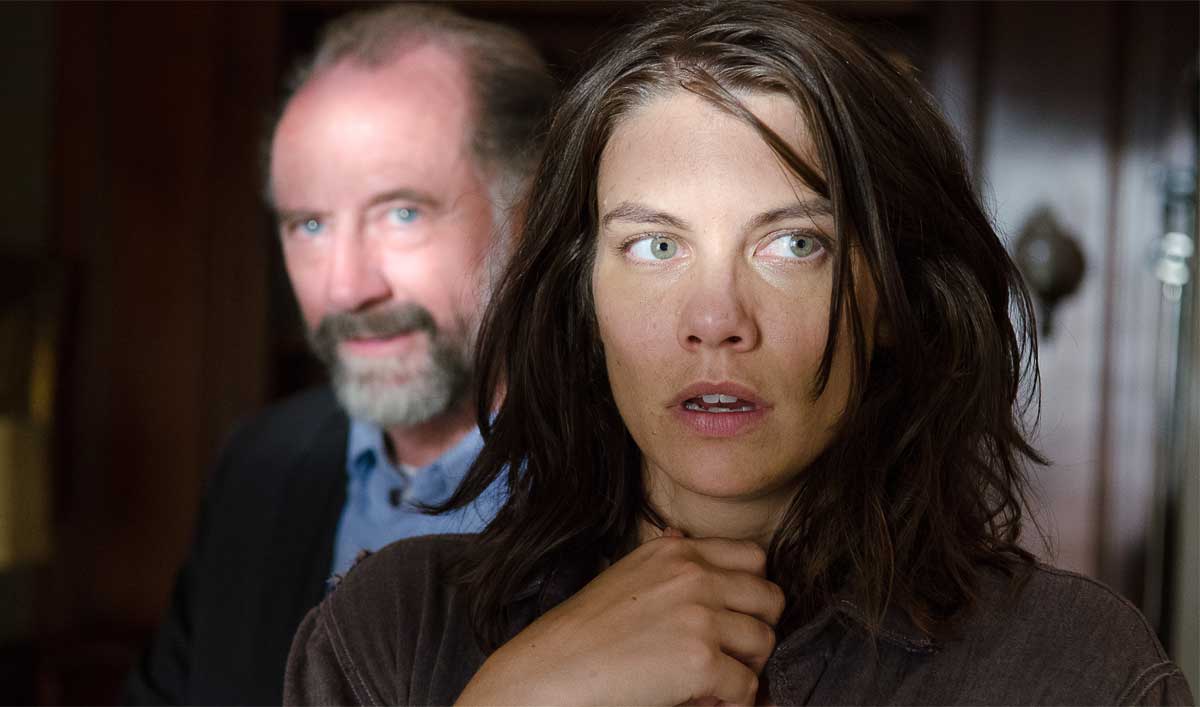 Parallelamente a The Walking Dead, Lauren Cohan è impegnata anche sul grande schermo: nel surreale horror The Boy è un'istitutrice decisamente sexy, mentre in Batman vs. Superman: Dawn of Justice, in modo molto ironico, è sposata con Jeffrey Dean Morgan, il Negan che tanto odia in The Walking Dead. 
Interpretano insieme i genitori di Bruce Wayne che, come è noto, hanno vita molto breve.
Sappiamo, purtroppo, altrettanto bene che Lauren Cohan ha di recente lasciato il set di The Walking Dead e, per un po' (anche se non si sa per quanto), non rivedremo Maggie Greene.
Al momento ha due progetti in uscita, la serie tv ABC Whiskey Cavalier, in cui interpreta un agente dell'FBI e il film Red Zone – 22 miglia di fuoco, accanto a Mark Wahlberg, con un altro ruolo d'azione, per i quali, ormai, sembra specializzata.
Scattante, atletica e sempre incantevole nel corso degli anni, cosa le si può chiedere di più?