Ci troviamo negli anni più produttivi per le serie tv. Eppure, paradossalmente sono forse gli anni meno creativi. Questo perché gran parte delle serie tv sono riproduzioni di idee già usate. Ci sono infatti tantissime serie ispirate a film, libri, fumetti e ora anche tanti, forse troppi reboot. Si stanno riportando in vita diverse serie tv del passato, e di alcune non se ne sentiva proprio il bisogno. Altre invece ci incuriosiscono, ma devono riuscire ad essere all'altezza delle aspettative del pubblico. I reboot sono rischiosi, e spesso ci si affida alla gloria passata pensando che basti per avere un numero alto di audience. Ma il pubblico non si accontenta più ed è alla ricerca di qualcosa che vada ben oltre il semplice intrattenimento. The Twilight Zone – Ai confini della realtà fu una serie che rispettò questo desiderio prima ancora che il pubblico lo richiedesse.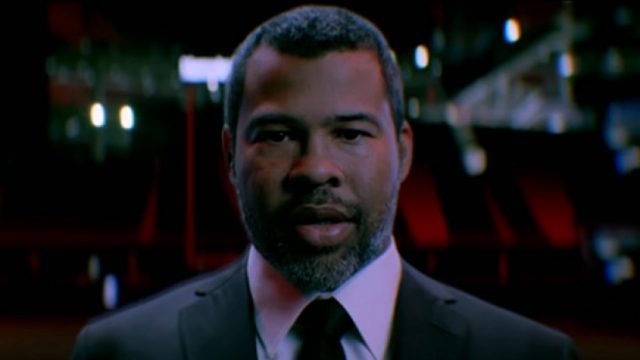 È una serie che ha fatto la storia, che ha ispirato diverse serie successive (una fra tutte è Black Mirror), e che non si limitava a intrattenere il pubblico. In ogni episodio c'erano elementi che incuriosivano, attiravano, spaventavano e facevano riflettere il pubblico. Gli episodi si concludevano quasi sempre con una morale, un messaggio. Davvero poche serie sono riuscite a mescolare tutti gli elementi insieme con un risultato eccellente come ha fatto Ai confini della realtà.
Diventata un cult dagli anni Sessanta in poi, la serie è stata quasi totalmente dimenticata oggi. Fino ad ora.
Il primo aprile in America andranno in onda i primi due episodi del reboot della serie a cura di Jordan Peele. Dopo un teaser lanciato a inizio febbraio durante il Super Bowl, ora abbiamo un trailer che ci dà un'idea più esaustiva di ciò che vedremo. Gli elementi che abbiamo sono ancora pochi per giudicare, ma possiamo dare un'opinione iniziale su quel che lascia trasparire il trailer di The Twilight Zone. Eccolo:
La prima cosa che notiamo è che si sono distaccati dal bianco e nero della serie originale. Ovviamente negli anni Sessanta non c'era scelta, ma riproporre la serie in bianco e nero avrebbe sicuramente aiutato nel ridare quella sensazione di mistero, di calma angosciante e suspense crescente tipica degli episodi originali. Poco importante, d'altronde anche nel revival del 1985 lo stesso creatore Rod Serling opta per le scene a colori.
Ma torniamo al trailer, dove vediamo un insieme di scene prese chiaramente da diversi episodi della serie. Riconosciamo già alcuni volti noti tra le immagini che si susseguono velocemente. Ascoltiamo poche frasi e l'iconica musichetta crescente che scatena nostalgia, curiosità e anche un po' di paura di rimanere delusi.
Proviamo ora a collegare quelle scene che sembrano appartenere a uno stesso episodio.
Sappiamo già che le scene ambientate sull'aereo con Adam Scott sono prese dall'episodio intitolato Incubo a 30.000 piedi. Si tratta del remake dell'originale e indimenticabile Incubo a 20.000 piedi, dove il protagonista è un uomo spaventato da un terribile mostro situato al di fuori dell'aereo dove si trova, ma nessuno oltre a lui riesce a vedere quel mostro. Il remake riprende la trama cambiando però qualcosa. Ad esempio l'episodio originale di The Twilight Zone è ambientato interamente sull'aereo. Ma dal trailer è evidente che nel remake non è così, poiché vediamo una scena dove Adam Scott si trova su una spiaggia, probabilmente dopo il viaggio in aereo, visibilmente terrorizzato, forse proprio dal mostro che vede solo lui.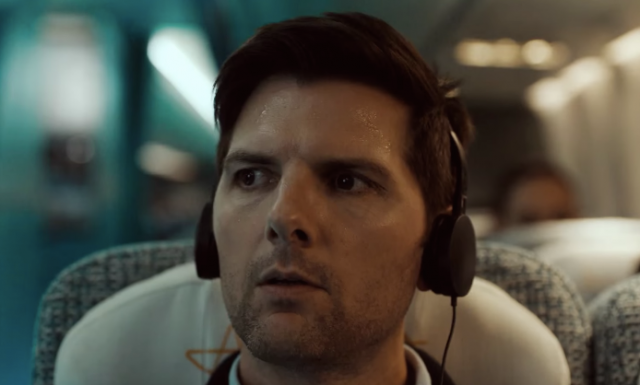 Nel trailer ci sono poi diverse immagini di orologi, un primo piano del tasto Rewind, e una scena dove un ragazzino sembra proprio andare in rewind.
Questi dettagli ci fanno capire che in uno degli episodi il protagonista è il tempo. Ma notiamo anche che il ragazzino che va all'indietro è seduto vicino una scrivania con a lato delle bandiere. Questo ci dà l'impressione che si tratti della postazione della Casa Bianca. Possiamo immaginare quindi che il ragazzino sia il Presidente degli Stati Uniti. Lo confermano anche altre scene, dove lo vediamo salutare la folla che lo acclama con le bandiere americane, o ancora lo vediamo in bicicletta mentre gironzola tra i corridoi della Casa Bianca, un chiaro e lampante riferimento al film Shining.
In altre scene appare Steven Yeun che sappiamo essere il protagonista di un episodio intitolato The Traveler. Possiamo ipotizzare che sia lui il viaggiatore che menziona il titolo, ma abbiamo pochi indizi. Vediamo ancora un uomo alla ricerca di un cane che sua moglie non ricorda di avere. Possiamo ipotizzare che l'uomo sia artefice o vittima di un cambiamento del passato, eventi cancellati dalla memoria degli altri ma non della sua.
Le scene scorrono molto velocemente e non è facile ricollegarle tutte ai diversi episodi.
Notiamo però un altro dettaglio che ci ricorda la serie originale. Per un secondo appare una testa diabolica dondolante, la stessa che troviamo nell'episodio del 1960 Nick of Time. È chiaro che Jordan Peele ha voluto dare nuova vita alla serie senza però distaccarsi troppo da questa, e ho l'impressione che i riferimenti all'originale non saranno pochi. Un primo piano su Jordan Peele ci ricorda che occuperà il ruolo di narratore in The Twilight Zone, ma non escludiamo la possibilità di vederlo in qualche cameo.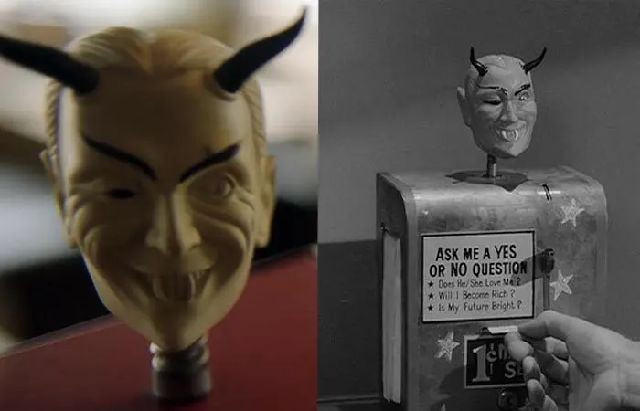 Come detto, non è possibile un giudizio da questi pochi elementi, considerando anche che spesso i trailer sono ingannevoli. Ma questo reboot sembra puntare su un'atmosfera più vicina al crime, con scene eccessivamente pregne di suspense. Se così fosse, sarebbe ben lontano dalla serie originale, la quale puntava spesso sulla quiete, su quella calma che agita lo spettatore, il quale si aspetta qualcosa di scioccante da un momento all'altro.
Non ci resta che aspettare l'uscita della serie per giudicare questo reboot di The Twilight Zone. Reboot che non ha intenzione di essere una copia, ma che deve riuscire a trasmettere le stesse sensazioni dell'originale. In altre parole, deve riuscire a riportarci… Ai confini della realtà.