Nell'episodio 1×05 di The Twilight Zone vediamo un Presidente degli Stati Uniti d'America biondo, infantile e incompetente. Vi ricorda qualcuno? Il riferimento ideato da Jordan Peele è chiaro. La differenza è che nella serie il Presidente è un ragazzino.
Con l'episodio intitolato The Wunderkind, Jordan Peele ha voluto fare un'evidente provocazione, con un risultato però pessimo. Possiamo affermare con certezza che questo è l'episodio di The Twilight Zone meno riuscito finora. Il protagonista è Raff Hanks, un talentuoso manager di campagne elettorali per la presidenza. Dopo una brutta sconfitta, decide di rimettersi in gioco aiutando un giovane ragazzino a diventare il nuovo Presidente degli Stati Uniti d'America. Diventato famoso grazie a un video su Youtube dove esprimeva il suo desiderio di essere presidente, il giovane dolce e ingenuo Oliver Foley intraprenderà il percorso verso la presidenza.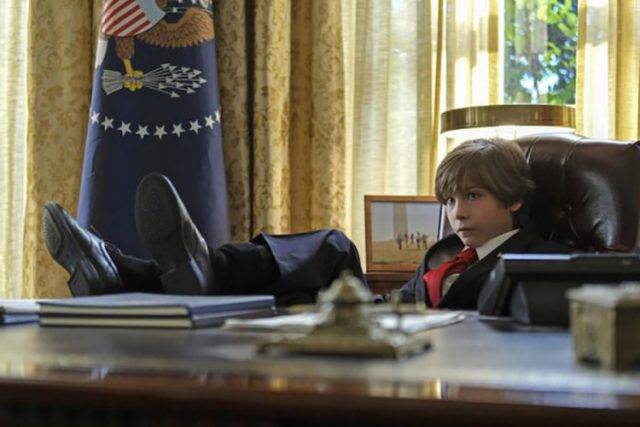 Dopo una campagna elettorale fatta in grande, tutti i cittadini americani simpatizzano per il ragazzino, tanto da pensare sul serio di votare per lui. Le cose si complicano quando, durante un dibattito, Oliver dimostra la sua incompetenza sul livello politico, economico e in generale di gestione del Paese, ricordando a tutti di essere solo un ragazzino. Questo però sembra essere un ostacolo superabile, soprattutto grazie all'aiuto di Raff. E infatti, poco dopo Oliver torna alla ribalta e incredibilmente vince le elezioni, diventando il nuovo Presidente degli Stati Uniti d'America.
Raff Hanks ha il merito di aver reso tutto ciò possibile. Merito che presto diventerà colpa. Una volta diventato Presidente infatti, Oliver si trasforma in un ragazzino viziato, perfido e incurante di tutti i suoi obblighi e doveri.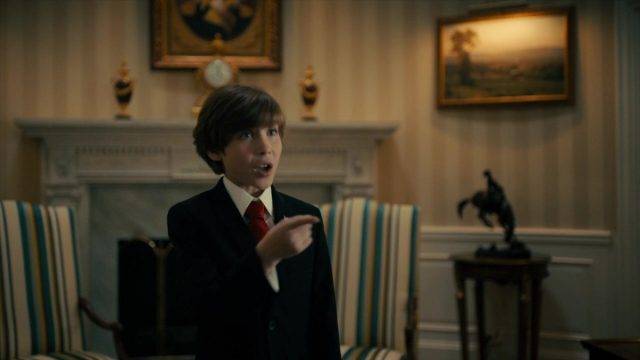 La situazione sembra sfuggire di mano, e Raff sente il bisogno di fare qualcosa prima che l'intero Paese venga distrutto. Ma nessuno sembra appoggiarlo, come se nessuno si accorgesse del terribile comportamento del ragazzino. Dopo un faccia a faccia tra Olier e Raff, arriva l'unico colpo di scena dell'episodio capace di sorprendere e smuovere lo spettatore: Oliver urla alle guardie che Raff è armato, cosa ovviamente non vera. Non fa in tempo a rispondere che le due guardie del corpo di Oliver lo hanno già colpito.
Durante l'episodio, dai flashback che ci mostrano la storia, di tanto in tanto torniamo al presente, ovvero dopo "l'incidente". Qui vediamo Raff steso su un lettino, confuso e scosso, mentre cerca di ricordare l'accaduto. Ecco poi un finale deludente e incompleto, incapace di dare una fine soddisfacente a un già poco soddisfacente episodio. Il tentativo di toccare argomenti attuali, con evidenti critiche e provocazioni, non è riuscito.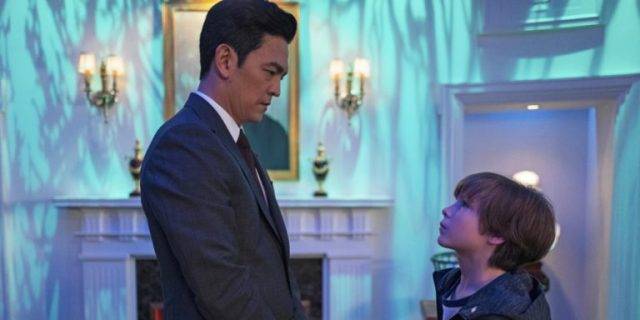 Nessuna critica ai due attori John Cho e Jacob Tremblay, che hanno interpretato i due personaggi principali. Le polemiche sono tutte per l'episodio in sé. Banale, pieno di cliché e molto prevedibile. Non riesce a trasmettere nessun messaggio, né a provocare emozioni di alcun tipo. Senza sottolineare la totale assenza di un evento che ci trasporti nella Twilight Zone. Certo, avere un ragazzino come Presidente sarebbe impossibile nella realtà, ma la Twilight Zone va ben oltre ciò che è semplicemente impossibile. Tante serie tv rappresentano eventi e situazioni non possibili nella realtà, ma in The Twilight Zone è diverso. O almeno, dovrebbe esserlo.
Anzi, se vogliamo dirla tutta questo episodio è fin troppo reale. Esclusa l'età del Presidente e il tragico finale, il resto non è così distante dal reale. Ma riuscire a parlare di politica senza sfociare nella banalità, senza stufare lo spettatore – che ne ha già fin sopra i capelli – non è facile, ma è possibile. Questo però non è il caso. E l'episodio non è riuscito nel suo intento, qualunque esso fosse.