Il decimo e ultimo episodio di questa prima stagione di The Twilight Zone ha finalmente qualcosa di originale, sperimenta qualcosa di nuovo lanciandosi in una prova pericolosa, ma riuscita abbastanza bene.
L'episodio si intitola Blurryman, e vediamo uno scrittore (Seth Rogen) poco ispirato, che trova poi l'idea geniale. Inizia a scrivere di una esplosione nucleare, ma appena dopo averlo scritto, si avvicina alla finestra e si accorge che ciò che ha scritto è diventato realtà. A questo punto appare puntuale Jordan Peele, con la sua presentazione del personaggio e della situazione. Ma poi Peele si ferma e dice di non essere molto convinto di quella parte. Gli attori smettono di recitare, e noi non siamo più nell'episodio, ma nelle riprese di questo. Siamo nel set della serie.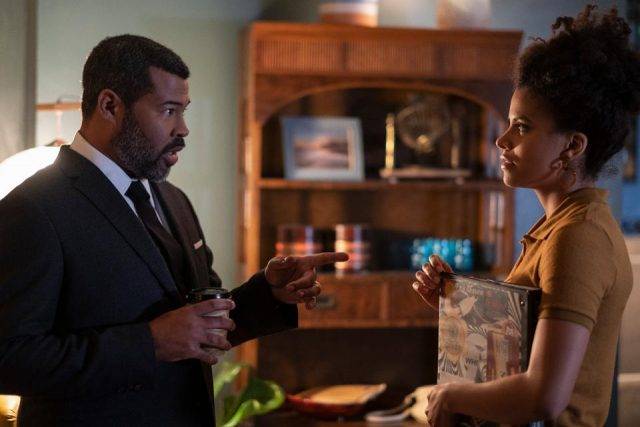 Conosciamo Sophie, la sceneggiatrice di questo episodio, che viene costretta a riscrivere alcune parti dell'episodio perché poco convincenti per Jordan Peele. Per Sophie non è chiaro quale sia il problema e, durante una chiacchierata tra i due, Sophie parla della serie originale e del punto centrale di questa:
Ciò che Rod Serling ha fatto è stato prendere il genere stupido per bambini e portarlo su un altro livello. Lui ne ha fatto un'arte per adulti. […] Ricordo solo che quando ero piccola, guardavo lo show e pensavo: "Cos'è la Twilight Zone?", "Quando arriviamo nella Twilight Zone?" […] Ecco perché Rod Serling ha dovuto far parte di ogni episodio, per ricordarci che la Twilight Zone non è la tipica dimensione alternativa di fantascienza, giusto? Il bello dello show non è il genere o stronzate varie, è il messaggio.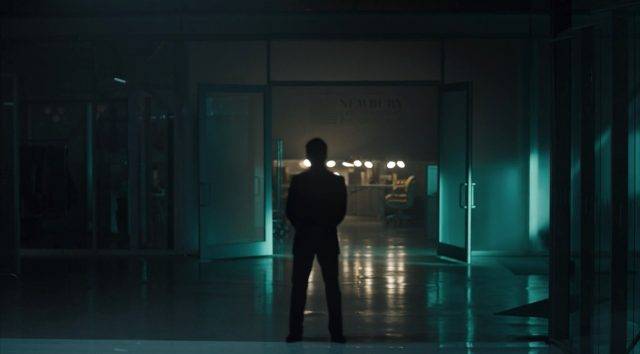 Sophie ama lo show, ma è piuttosto scettica e cinica, e non riesce a credere all'irrazionale e alle situazioni inspiegabili. E per questo motivo, diventa lei la protagonista dell'ultimo episodio di The Twilight Zone. La troupe scopre qualcosa di insolito, al montaggio si accorgono che in tutti gli episodi della serie, in una scena, appare la figura di un uomo sfocato. Non sanno chi sia e si chiedono come mai nessuno se ne sia accorto.
Sophie inizia quindi il suo viaggio nella Twilight Zone, che la porterà a un contatto diretto con questa figura sfocata, che continua a seguirla, mentre lei continua a scappare. L'episodio ha un tocco horror – tratto tipico di Peele – mentre Sophie cerca di fuggire dalla figura e si ritrova sola sul set. Capisce poi che l'unico modo per liberarsi di quella figura è affrontarla. E nel finale dell'episodio facciamo una scoperta, forse ovvia, ma sensazionale.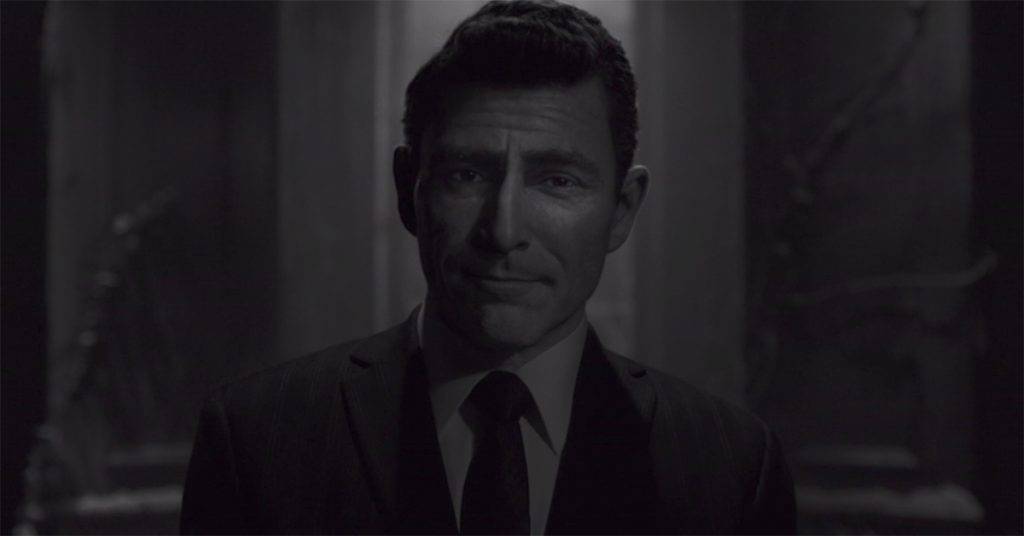 L'uomo sfocato diventa più nitido e appare lui: Rod Serling, creatore della serie originale. Rod porta Sophie con sè in una dimensione dove la razionalità non è l'unica possibilità, spalancando decine di porte che conducono nella Twilight Zone. Questo finale è forse così bello da essere rovinato con la conferma di una seconda stagione della serie. L'uomo sfocato era presente in ogni episodio, e non è stato mai sostituito. Una quasi perfetta CGI ci riporta Rod Serling in una scena tutta in bianco e nero, e, finalmente, forse per la prima volta, ci risentiamo vicini alla vera, unica e inimitabile The Twilight Zone.
Leggi anche: The Twilight Zone 1×09 –