The Society è diventata, in poco tempo, un vero e proprio caso.
La serie tv parla di un gruppo di adolescenti che parte per una breve gita e, al ritorno, trova il proprio paese deserto. Gli adulti sono scomparsi senza lasciare traccia e, da quel momento in avanti, dovranno cavarsela da soli. Nel bene e nel male, i ragazzi cercheranno di ricostruire una nuova forma di società, basata sulla collaborazione, che all'inizio sembra pure funzionare. Ma più si va avanti e più questa organizzazione sfocia nel caos.
L'idea di rifarsi al Il signore delle mosche è praticamente geniale!
William Golding scrive suddetto romanzo nel 1952 e riesce a pubblicarlo due anni dopo, senza riscuotere molto successo. Per intenderci, negli Stati Uniti d'America vende meno di 3.000 copie. Fa il botto, però, nei paesi anglofoni, dove riesce a diventare un best seller da 14 milioni di copie.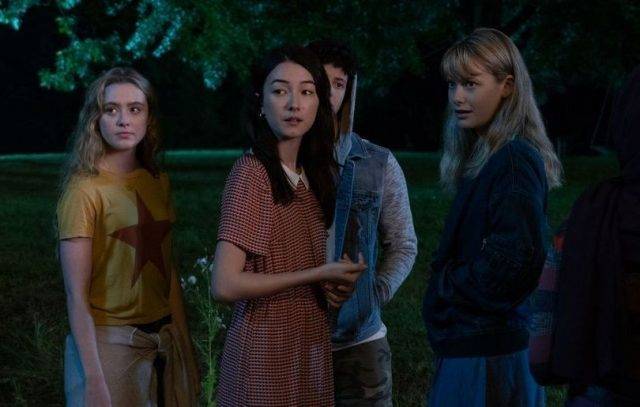 Il libro è ambientato nel pieno di una non specificata guerra nucleare e narra le vicende di un gruppo di ragazzi inglesi, il cui aereo precipita in mare. La loro unica speranza di salvezza è un'isola disabitata sulla quale riescono ad approdare. Una volta preso possesso dell'isola, cercano di organizzarsi in una forma societaria fondata sulla collaborazione e sulla buona educazione. Col passare del tempo, però, prevalgono comportamenti antisociali e paure irrazionali che gettano la comunità nel caos più totale. I ragazzini, ben educati e appartenenti a famiglie borghesi, si trasformano in bestie, dando sfogo agli istinti primordiali più bassi e barbari.
L'opera descrive passo passo la dissoluzione di un ideale, di un sogno: quello di ricostruire dal nulla una società organizzata. Prevalgono gli istinti base, di mera sopravvivenza, che fanno commettere agli essere umani azioni sconcertanti.
Gli uomini producono il male come le api producono il miele.
Questa frase si riassume il senso stesso del romanzo.
The Society è ispirata liberamente al capolavoro di Golding.
I ragazzi di questa serie tv, dopo un primo comprensibile senso di smarrimento, cercano di darsi delle regole per non lasciare prosperare il caos. La prima a salire "al potere" è la pragmatica Cassandra, una leader nata. Sotto il suo comando viene razionalizzato il cibo, istituita una guardia di sicurezza (curiosamente, i jocks della squadra di football) e ripristinati alcuni servizi.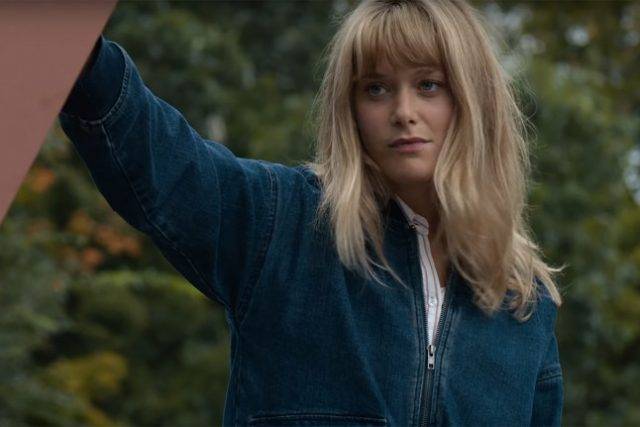 Tuttavia, come affermava Giulio Andreotti, "il potere logora chi non ce l'ha". Cassandra è una figura che acquisisce sempre più potere e, per quanto ogni sua decisione sia condivisibile, inizia a dare fastidio. Viene uccisa a colpi di pistola fuori casa.
Subentra quindi la sorella sempre nascosta nell'ombra, Allie, che è dibattuta tra l'essere affranta per la morte di Cassandra e la segreta ebbrezza di trovarsi, per la prima volta, al comando.
Quello che poteva essere un cambio della guardia, per quanto drammatico, diventa l'inizio della fine e i ragazzi cominciano veramente a dare il peggio, in tutti i sensi. Campbell diventa sempre più violento e psicopatico, le guardie tendono a farsi prendere la mano, c'è chi vuole sovvertire il governo, chi, ancora, viene giustiziato davanti a un vero plotone di esecuzione.
Anche Allie cadrà, infine, in modo abbastanza rovinoso.
Con il romanzo a cui è ispirata, The Society ha anche in comune dei parallelismi tra i personaggi. Ad esempio, la buona governatrice Cassandra somiglia a Ralph, eletto democraticamente e che, per la maggior parte della trama, mantiene degli ideali. Al contrario, il meschino e violento Campbell ricorda Jack, aggressivo, prevaricatore e violento.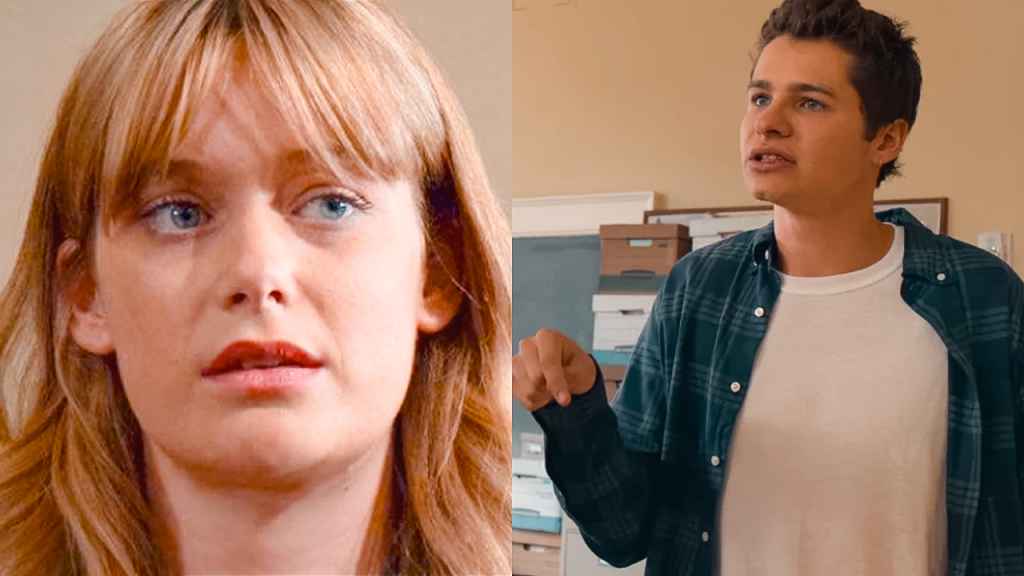 The Society termina con un colpo di scena un po' scontato che è stato spesso utilizzato per scioccare gli spettatori. In realtà, la cosa più scioccante di tutte è proprio il veloce decadimento di una società gestita da adolescenti.
La serie si adatta ai tempi moderni e, in alcune scene, strizza l'occhio a un sensazionalismo un po' sprecato. The Society non ha la forza di rottura e di denuncia del romanzo, non ne conserva il tono dissidente e la critica alla nostra società. Rimane comunque una serie tv interessante e apprezzabile. Da vedere in fretta, senza troppe aspettative.