The Society è una delle ultime novità approdate in casa Netflix. Una serie fresca fresca, nuova nuova, che in realtà, già dopo pochi secondi dall'inizio, abbiamo la sensazione di aver già visto. I più informati di noi si renderanno subito conto che la serie è liberamente ispirata a Il signore delle mosche di William Golding, dal momento che racconta la storia di un gruppo di adolescenti che si ritrovano, senza un perché o un per come, in una cittadina completamente identica alla loro. Se non fosse che tutti gli adulti sono spariti nel nulla, lasciando i giovani protagonisti abbandonati a loro stessi e con una fitta e oscura foresta che cresce e circonda l'intera cittadina impedendo loro la fuga.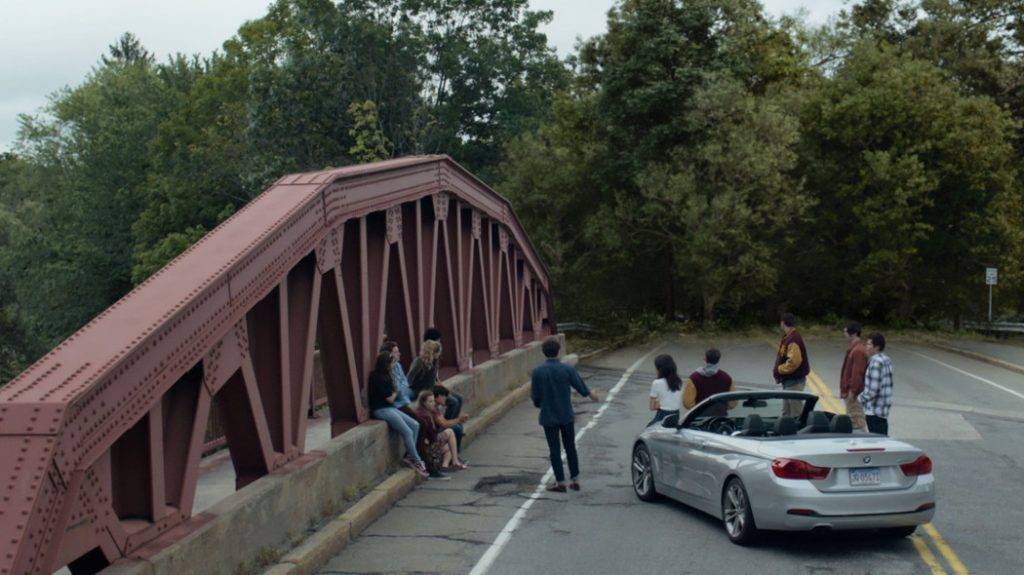 La serie prodotta da Marc Webb e Tara Nicole Weyr racconta le stesse dinamiche del romanzo di Golding, ma in un mondo più vicino e familiare di quello in cui precipitavano gli adolescenti del libro. In un certo senso, si può dire che l'ideatore del progetto Christopher Keyser abbia deciso di realizzare il sogno furioso di quegli adolescenti che una mattina sì e una no si svegliano con il ribelle desiderio di vivere in un mondo anarchico composto da soli coetanei e amici, senza il controllo di genitori e adulti.
Può sembrare crudele ma molti di noi almeno una volta nella vita hanno avuto un exploit alla Kevin McCallister. Spesso in un impeto di rabbia o di frustrazione abbiamo urlato ai genitori che avremmo voluto cavarcela senza di loro. Uno sfogo che poi abbiamo prontamente dimenticato, sia per l'inconsistenza stessa del desiderio ma soprattutto per non prendere in esame le conseguenze di questo estremo pensiero. Sì, perché può sembrare fico a diciassette anni autogestirsi, vivere secondo le proprie regole, senza limiti, ed essere padroni completi del proprio tempo.
Per 24 ore magari, poi cominciano a presentarsi i primi casini, proprio come accade ai protagonisti di questa storia.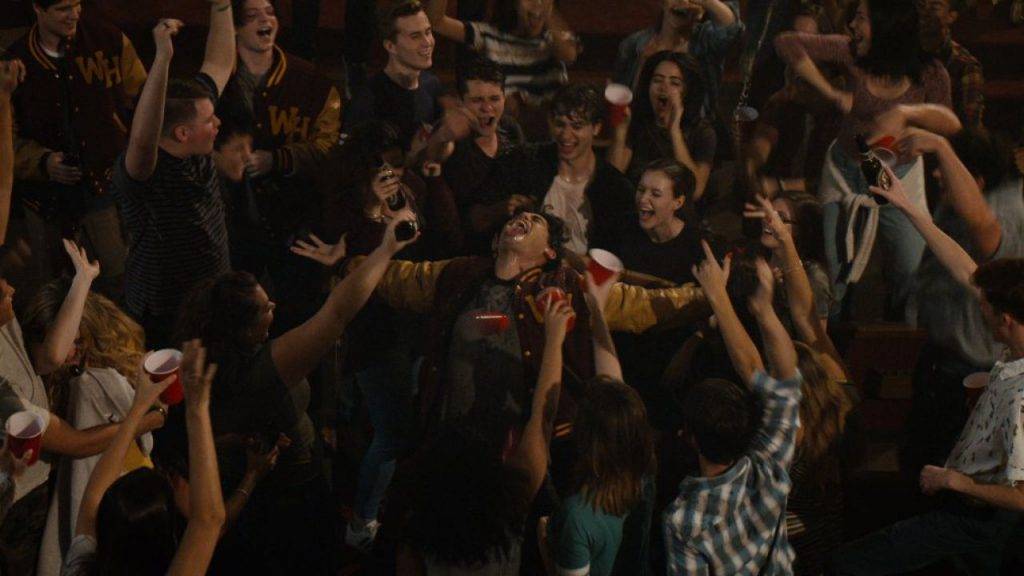 Nei primi episodi infatti vediamo realizzarsi le dinamiche più prevedibili. Gli adolescenti in questione, privi di sorveglianza, si lanciano subito in un vortice di feste, anarchia, sesso e divertimento. Turbati dall'accaduto e dalle domande irrisolte che ne conseguono sì, ma distratti dalla vasta gamma di perversioni a cui possono dedicarsi senza divieti.
Si accorgono presto però dell'importanza di una struttura che sorregga la nuova società che deve prendere vita dal caos che pigrizia e decadentismo rischiano di creare. Ovviamente i più forti emergono subito e cercano di garantirsi immediatamente lo scettro del comando. Ed è qui che The Society inizia a sorprendere. Ammetto che ho iniziato il telefilm senza troppe aspettative e dopo qualche puntata ho intravisto subito alcune ovvietà che avevano il sapore di un vecchio cliché. Qualche personaggio stereotipato, nomi dei protagonisti ripetuti e scanditi in modo insistente nei primi episodi per farceli entrare in testa alla svelta, troppe similitudini con telefilm famosi che rischiano di far risultare The Society una versione adolescenziale di cult come Lost, o di serie più introspettive come The Leftovers.
E invece no, perché dopo gli svolgimenti di trama prevedibili dei primi episodi, la serie decolla, e lo fa bene. Nel senso che non si perde in colpi di scena a effetto che poi fa fatica a spiegare, ma mantiene il focus sulla cosa più efficace raccontata nella storia: i giochi di potere.
Chi vuole salire al comando e perché, come ci riesce e perché dovrebbe restarci.
Anche i personaggi della serie si evolvono in modo convincente. La leader carismatica ma un po' troppo calcolatrice ci lascia le penne quasi subito creando un bell'effetto domino che porta ai momenti più tesi ed emotivi dello show, costringendo la sorellina panchinara a raccogliere lo scettro del potere e perseguire i suoi obiettivi con un filo di diplomazia in meno e un pizzico di sindrome premestruale in più. Interpretata dalla lanciatissima Kathryn Newton, già vista far del casino anche in Big Little Lies. Il ruolo della bellona, perché siamo ai tempi del liceo quindi una bellona contesa c'è sempre, è affidato a Kristine Froseth, che smessi i panni della ninfa seduttrice ne La verità sul caso Harry Quebert, in questo universo diventa uno dei poli morali attorno cui ruotano molte anime dello show.
Anche i villain della serie non sono per niente scontati, soprattutto Campbell che ci ricorda che al di là dei misteri, delle lotte di potere e dei problemi più o meno impellenti che ci possiamo trovare a dover affrontare nella vita, il pericolo peggiore è sempre quello provocato dalla serpe che ti striscia nel giardino e a Toby Wallace, con quella faccia lì, il ruolo del sociopatico violento e calcolatore riesce parecchio bene.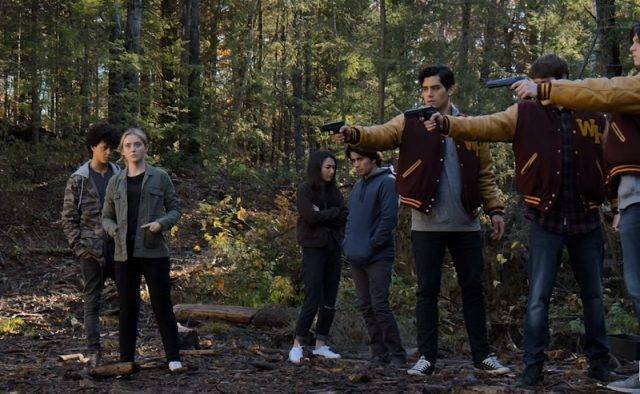 In definitiva The Society è una serie che merita di avere un'occasione, perché il mistero che ci traghetterà verso la seconda stagione è di quelli che ci teniamo a risolvere e perché tutto sommato quegli adolescenti se la giocano bene nel mondo dei grandi.
The Society ha tutti i requisiti per crescere bene e diventare uno show di punta del panorama seriale dei prossimi anni.