Dopo due mesi puntuali dalla sua distribuzione su Netflix, la famosa piattaforma streaming ha confermato attraverso alcune stories su Instagram che la seconda stagione di The Society ci sarà!
La conferma ci è giunta attraverso una serie di video postati dall'account Instagram di Netflix Italia e ovviamente da quello di The Society.  Alla fine del video non compare ancora una data ma bensì solo l'anno della futura distribuzione della nuova stagione: il 2020.
La seconda stagione di The Society ci sarà ed uscirà nel 2020!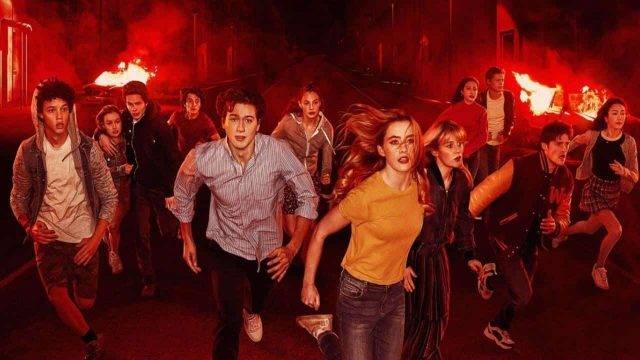 A dare l'annuncio ufficiale è stato il cast stesso che riprendendosi con la telecamera interna, quasi come se si trattasse di una comunicazione dedicata ad un amico, hanno confermato che la seconda stagione ci sarà e che svelerà molti degli interrogativi lasciati irrisolti dalla prima stagione di The Society.
Sapete cosa significa?

Piu crostata?

Piu fuggitivi?

Piu meme.

E più risposte su Charlie

e sul padre del bambino di Becca

e sui capelli di Grizz, sono pieni di segreti.
Scherzi a parte, le domande che avranno bisogno di una risposta nella seconda stagione di The Sociey sono molte: Cosa accade a West Ham? Perché i protagonisti si trovano in una realtà parallela tutti soli? Ma poi, siamo davvero sicuri che si tratti di una realtà alternativa? Chi deterrà ora il potere?
Queste, ma ce ne potrebbero essere molte altre ancora, sono solo alcune delle questioni irrisolte che The Society ha lasciato dietro di sé sorprendendoci con un sorprendente cliffhanger.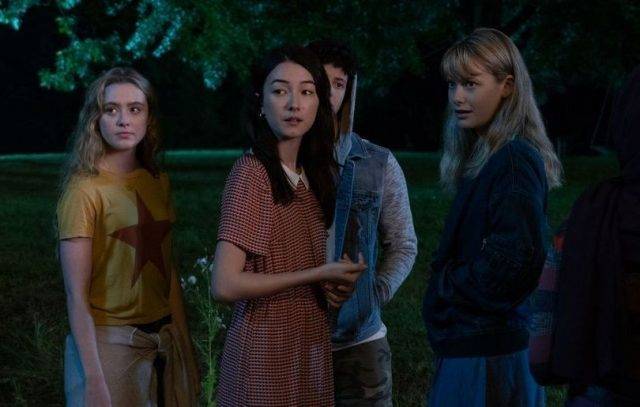 The Society  è stata definita, come abbiamo detto qui, ma come anche lo stesso regista ha ammesso, come la versione moderna de Il signore delle mosche di William Golding, regalandoci con questo adattamento una serie tv a cavallo tra il thriller psicologico e il dramma adolescenziale.
Un prodotto, insomma, che ha fatto fin da subito parlare di sé e che, dato l'ampio consenso ricevuto dal pubblico, non poteva che essere riconfermato con una seconda e nuovissima stagione.
2020, here we come!