Siamo ormai prossimi al gran finale, e The Punisher ci regala due episodi ricchi di tensione e azione, ma inaspettatamente anche di riflessione e introspezione. My Brother's Keeper e Flustercluck, infatti, cercano di rispondere alla questione morale esplicitamente sollevata nei due episodi precedenti, e lo fanno spingendo Frank Castle a una crisi tale che non può non guardarsi allo specchio e chiedersi: "Ma io chi sono?". La risposta è, tutto sommato, prevedibile. Il percorso attraverso il quale la raggiunge, affascinante. Attenzione: seguono spoiler per gli episodi 2×08 e 2×09.
L'incontro/scontro con Billy Russo non è andato come Frank credeva. Una volta scampati alla sparatoria, l'ex Marines confessa all'amico Curtis che non è riuscito a sparare a Billy perchè ha colto nello sguardo del nemico l'incapacità di comprendere quel gesto. Billy veramente non sa perchè Frank lo odia. Questa cosa ha scosso, e non poco, il Punitore. Infatti, la sua reazione rabbiosa si sostanzia nel picchiare a sangue il povero Jake, per ottenere informazioni su dove si trovi Billy e prendersi la rivincita. Poi, stremato da se stesso, si allontana e intraprende una camminata in solitudine che vuole essere la ricerca di risposte alla domanda: "Io chi sono?".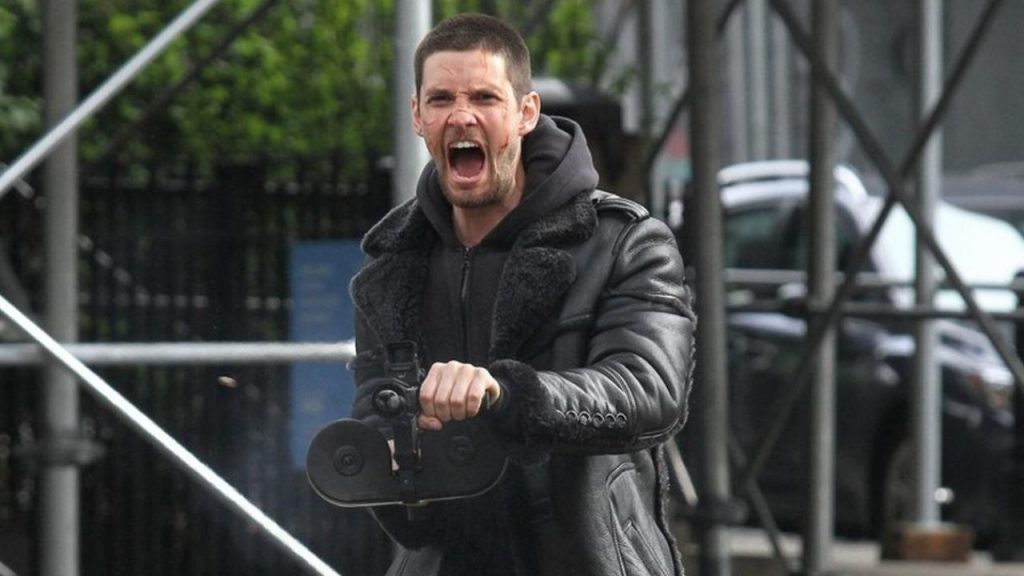 Ma andiamo, per un momento, a Billy. Come detto, la sua reazione al comportamento di Frank è di sconcerto: "Perchè mai il mio migliore amico vuole uccidermi?". Inevitabilmente, dunque, l'uomo è spinto a compiere l'ultimo passo nella ricerca della verità, per scoprire se esiste un collegamento fra le sue ferite e Frank Castle. Eccome se c'è. Prima si rivolge a Krista, ormai sua amante e non più terapista, che mostra tutta la sua follia nel tentativo di manipolarlo, nascondendogli la verità riguardo Frank. Poi, più intelligentemente, va da Madani, che accecata dalla rabbia gli rivela tutto ciò che Billy ha fatto a Frank e le ovvie conseguenze di ciò. La reazione di Billy è, tornato da Krista:
"Uccidermi sarebbe stata la cosa giusta. Ma lasciarmi così… non è una cosa onorevole".
Nella sua follia, Billy crede di essere in credito con Frank: come ha osato il mio miglior amico rovinarmi la vita così? Ascoltarlo parlare in questi termini è disturbante, e ancora più inquietante è il comportamento di Krista, che si candida a essere una delle pedine determinanti in questa lotta finale.
Ma The Punisher dimostra di non essere un semplice susseguirsi di eventi. Anzi, l'essenza di questi due episodi in realtà potrebbe racchiudere il senso dell'intera stagione.
Fondamentale, da questo punto di vista, lo scambio tra Madani e Frank all'inizio della nona puntata. Frank sta sottolineando che la giustizia, intesa a livello statale e quindi di ordinamento giuridico, non funziona: i criminali non ricevono ciò che meritano. Allora Madani risponde:
"Quindi perchè porto questo distintivo?"
"Non so risponderti […]. Vi chiedo solo di lasciarmi essere ciò che sono".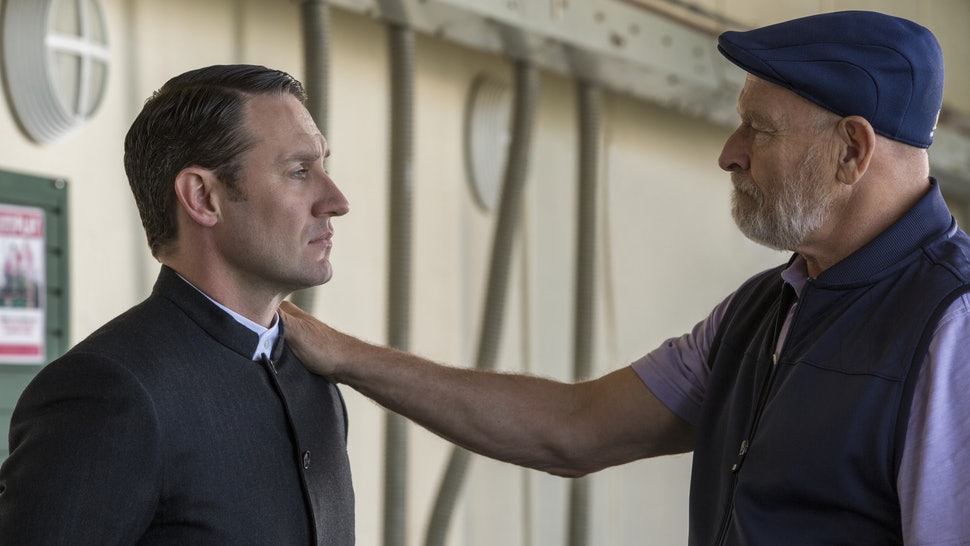 Frank, in questo modo, da un lato ammette di aver perso la bussola dopo aver visto Russo, ma al tempo stesso conferma che il suo metodo, il suo modo di essere è l'unico che si avvicina di più alla giustizia. E come lo capisce? Parlando con sua moglie. Infatti, nella fase finale dell'ottava puntata, Frank sparisce e si isola per comprendere le ragioni della sua crisi. Si reca al cimitero e riflette sulla sua vita, arrivando a un'importante conclusione: lui è sempre stato così, e la moglie lo amava per quello che era. Non è stata la tragedia a cambiarlo. Le parole della canzone The Woods dei The White Buffalo (protagonisti assoluti della colonna sonora di Sons of Anarchy), che risuonano in sottofondo, sono indicative:
Then I step to the light
And see all their masks soon appear
I long for the woods
From this place I'll disappear
La fuga di Frank, tuttavia, mette in pericolo Amy, che solo grazie a The Punisher riesce a evitare una cattura ormai certa da parte di John Pilgrim. A proposito del prete. Finalmente ci viene svelato qualcosa. Attirato nel bar in cui si aspettava di vedersi consegnare la ragazza, incontra invece quello che si presenta come una sua vecchia conoscenza: costui lo chiama Robbie, e ci fa capire che John 12 anni prima era partito con "i loro soldi", abbandonando la gang di cui faceva parte. Questo necessita una punizione, e infatti Pilgrim viene accerchiato: che ne sarà di lui?