" Sono un cretino che non sa stare fuori dai guai"
Il riassunto del ritorno di The Punisher è in queste poche parole. Castle doveva stare lontano da ogni radar o pericolo ma l'istinto di Frank è quello di fare giustizia, sempre e comunque. Il pilot di questa stagione non ci presenta molto di quello che sarà la trama delle 13 puntate.
Abbiamo visto una donna alla quale il protagonista sembra essersi affezionato e una ragazzina salvata dal "buon samaritano". Purtroppo però come sempre accade quando si tratta di The Punisher, molta gente innocente ne va di mezzo. Speriamo che non succederà la stessa cosa per quanto riguarda Beth.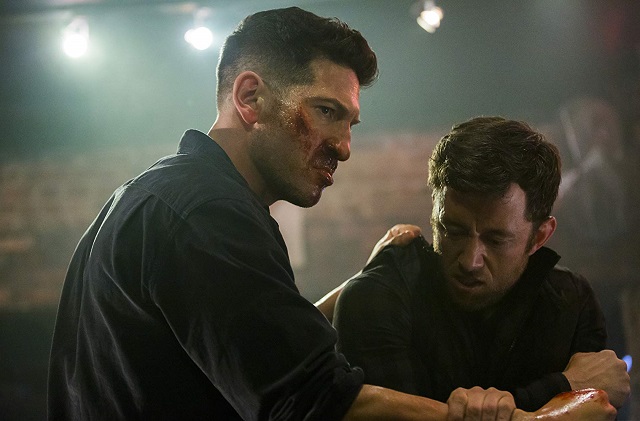 I punti veramente importanti di questa prima puntata totalmente introduttiva sono due.
Il primo riguarda un Frank che se per certi aspetti è rimasto sempre lo stesso, per altri sembra cambiato. Il voler avvicinare quella donna e fare conoscenza del figlio è qualcosa di nuovo. L'uomo che non vuole mettere radici, che ama follemente la sua donna defunta sembra voler cambiare vita e andare avanti.
Fortunatamente ritorna in sé quando si scatena e si incattivisce per salvare quella ragazzina che probabilmente sarà il filo conduttore di tutta la stagione.
La seconda questione riguarda il finale. L'aver rivisito l'agente Madani e quello che resta di Billy Russo è sintomo di quanto saranno importanti anche in questa seconda stagione. Una Dinah irriconoscibile, ubriaca e che sembra aver perso se stessa. Dei nemici invece – ancora sconosciuti – che hanno la fede di Frank, quell'oggetto a cui lui tiene più di ogni altra cosa.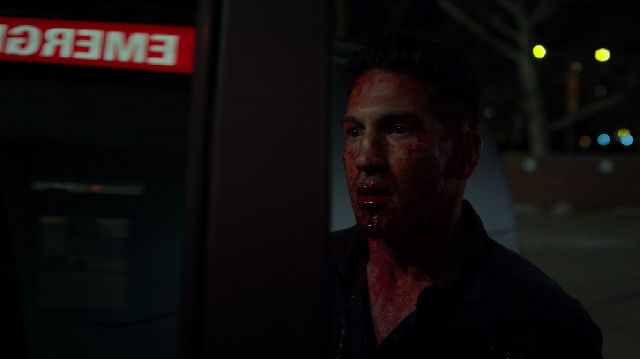 È vero, sappiamo ancora molto poco di loro, ma dal modo di combattere, dalla sicurezza che hanno e da come sembrano corrompere la polizia sembrano davvero preparati e pericolosi. Certo Frank da solo – o quasi – è riuscito a sconfiggere tutti, ma questa introduzione di certo ci fa sperare in qualcosa di molto avvincente. Così come Frank spera nel loro ritorno, probabilmente perché così potrà riavere quello che ha perso, quella fede che tanto le ricorda Maria, la stessa Maria che a volte è vicina a volte molto lontana.
Il mistero da capire è se ci sarà anche l'amatissimo Micro in questa seconda stagione, noi lo attendiamo e ci farebbe davvero piacere.
Una prima puntata molto misteriosa, che ci ha detto poco e nulla.
Ci ha fatto capire che il punitore è tornato, che non è cambiato del tutto e che quando ci sono guai, lui si butta a capofitto.
Il suo senso di giustizia è immutato. Così come l'amore per il sangue, le risse e l'urlo prima di colpire.
Ora dobbiamo solo aspettare che il teschio si scateni.