Nakazat e One Bad Day sono rispettivamente la sesta e la settima puntata della seconda stagione di The Punisher. Questi due episodi iniziano a farci capire che gli equilibri prima o poi si sposteranno. Soprattutto, sembra rimessa al centro la questione morale già affrontata nella seconda stagione di Daredevil (memorabile il dialogo fra il Diavolo di Hell's Kitchen e il Punitore) e soltanto sfiorata nella prima stagione di The Punisher. La domanda, dunque, non è quale sia tale questione. La domanda è: perché torna protagonista proprio adesso? Attenzione, seguono spoiler per The Punisher 2×06 e 2×07.
Frank e Amy riescono agevolmente a raggiungere il ricco russo sviluppando delle fotografie a dir poco compromettenti che lo mettono in una posizione scomoda. Una volta consegnate, diventa facile farlo abboccare ed è lo stesso Frank che lo conduce in un magazzino sperduto per avere informazioni e poi ucciderlo. Ma al momento in cui deve premere il grilletto, Frank probabilmente sente echeggiare nella sua testa le parole che poche ore prima la stessa Amy gli aveva detto. La ragazza, infatti, aveva iniziato a fantasticare su come sarebbe stato per lui se la figlia fosse ancora viva: le lacrime riempiono gli occhi di Frank che sembra quasi spaesato. Ordina all'uomo di prendere la sua famiglia e portarla via dall'America.
Frank Castle non lo ha ucciso.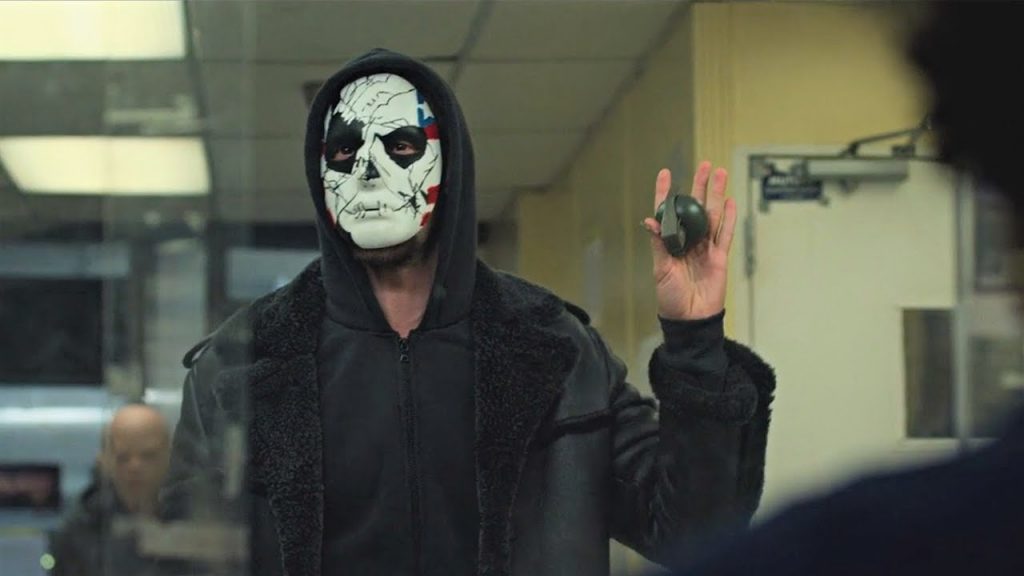 Ci ha pensato il misterioso Pilgrim, in quella che egli stesso chiamerebbe Divina Provvidenza (come fa nella prima puntata). È lui, infatti, a uccidere il malcapitato e a rendere vano il gesto di Frank. Un personaggio che non ha ancora raggiunto il suo obiettivo ma che Madani trova impossibile da individuare, persino avendo a disposizione impronte digitali e saliva. Sembra, dunque, che Frank sarà davvero costretto a combattere su due fronti fino alla fine.
Ma tornando proprio al protagonista, abbiamo delle domande in sospeso. Innanzitutto, prende sempre più forma il rapporto con Amy in quello che sembra un vero e proprio surrogato del legame padre-figlia di cui entrambi sono stati privati. La vicinanza che i due sentono per l'empatia legata alle loro storie (di cui abbiamo parlato in questo articolo), in queste puntate raggiunge vette di sincronismo (pensiamo al momento in cui Frank le insegna a usare una pistola) e momenti di massima distanza: questi ultimi, guarda caso, emergono quando Amy fa notare a Frank che non è giusto uccidere. Così si salva il ragazzo delle fotografie e così si salva il russo di cui abbiamo parlato poc'anzi.
Il punto, come detto all'inizio, è capire perché The Punisher decide di risollevare la questione morale proprio in questo momento.
In una conversazione con Madani, Frank ci tiene a sottolineare il fatto che lui riesca a uccidere e a continuare il suo cammino come se niente fosse. Ma ciò non significa che farlo sia facile. Anzi:
"Voi non sapete cosa c'è qui dentro"
urla indicando la sua testa. Sia Madani che Amy rispolverano un vecchio mantra: "Se uccidi, se non hai regole, non sei migliore dei cattivi". Ma il Punitore è esattamente questo. La crisi di coscienza di Frank si risolve nel momento in cui gli viene fornito il nuovo (ma in realtà vecchio) obiettivo: Billy Russo.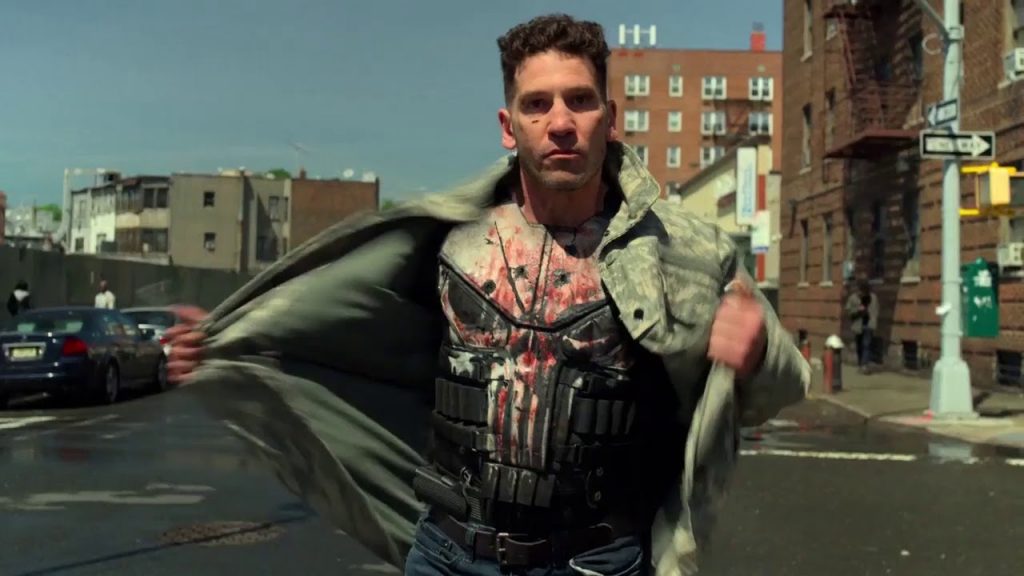 Avevamo lasciato Billy in preda a un percorso di riscoperta soggettiva che lo porta a vacillare tra pazzia e inaspettata maturità. Entrambe, infatti, si presentano in questi due episodi: la pazzia sta nell'urlare contro Curtis l'esigenza di sapere chi gli ha ridotto in quel modo la faccia (altro elemento che ci fa propendere verso un suo sincero vuoto di memoria post incidente) o nel derubare il deposito di denaro in pieno giorno. La maturità sta nel non uccidere Curtis una volta che quest'ultimo gli nega la verità e nell'abbandonare l'instabile psichiatra Krista per timore di distruggerle la vita (dopo una nottata d'amore, ovvia fin dal momento in cui la donna lo ha fatto nascondere in casa sua).
Il finale di One Bad Day è un'imponente climax epifanico. Frank si presenta davanti a Billy vestito esattamente come era la notte in cui gli ha distrutto la faccia spingendolo ripetutamente contro il vetro: Billy va in crisi, ha dei ricordi, dei flash, ma riesce a scappare. Il fatto che sia riuscito a sfuggire è una momentanea vittoria del Jigsaw.