Jon Bernthal non ha mai nascosto la sua infinita ammirazione per Frank Castle, il protagonista di The Punisher. Nell'interpretazione di questo ruolo ha dato tutto sé stesso, non si è fatto fermare nemmeno dai ripetuti infortuni che ha riportato nel corso delle riprese.
Più volte l'attore si è detto pronto a vestire nuovamente i panni di The Punisher nel caso in cui la Marvel avesse desiderato riportarlo sugli schermi. Ma se deve essere fatto, ci tiene che sia fatto nel modo giusto. Queste sono state le sue parole recentemente:
Interpretare Frank è una cosa che amo. Amo la sua fanbase. Amo l'importanza che ha per coloro che fanno parte della comunità militare e quella delle forze dell'ordine, i fan dei suoi fumetti sono i migliori del mondo. Quest'uomo mi sta veramente a cuore. E sono immensamente grato per l'opportunità che ho avuto.

E penso, come ho già detto, che per me l'importante non è che lo si faccia tornare o meno, lo è che lo si faccia come si deve e che si realizzi la versione di lui che più gli renda giustizia. E, ovviamente, ci terrò sempre a lui, con tutto me stesso.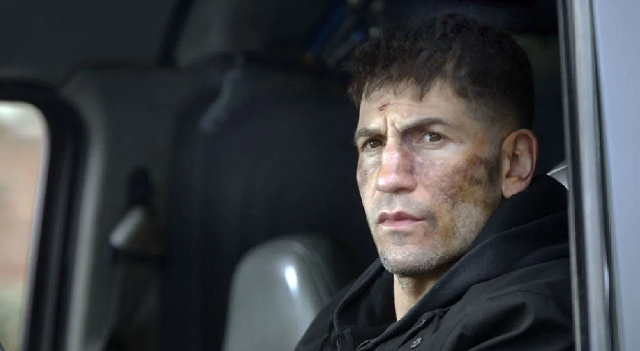 negli ultimi tempi ci sono stati vari rumors riguardanti i protagonisti delle serie Marvel-Netflix che potrebbero essere riportati o meno in scena dalla Marvel, con nuovi cast o con gli stessi che già conosciamo. Se n'è parlato ad esempio per Daredevil, prima con la possibilità di veder riapparire Matt Murdock nel prossimo Spider-Man, e poi con una potenziale nuova stagione, nella quale potremmo vedere di nuovo Charlie Cox a vestire i panni del Diavolo di Hells Kitchen.
Ora si vocifera anche della possibilità che Jon Bernthal potrebbe riprendere il suo ruolo di The Punisher all'interno del Marvel Cinematic Universe, ma, come ha detto lui stesso, non deve essere una cosa fatta alla leggera. Se va fatto, non va fatto semplicemente per ributtarlo nella mischia perché in tanti vogliono rivederlo. Va fatto bene, perché non ci si può permettere di rovinare un personaggio come questo.