La prima stagione di Marvel's The Punisher ha fatto faville e ha avvicinato tantissimi nuovi fan al violento antieroe. Uno dei pregi principali di questo ottimo esordio è racchiuso in quello che è il villain della Serie Tv: Billy Russo, "il bello".
Ben Barnes risulta più che appropriato  nell'impersonare il fasullo amico. Il personaggio è apparentemente positivo e solo a metà stagione si scoprirà la sua vera essenza.
Dietro quel bel sorriso, celata dietro la malinconia si nasconde un trafficante senza morale né scrupoli.
Ma per i lettori più fedeli di Castle quel nome risultava già tremendamente familiare. Infatti l'elegante personaggio affonda le sue radici nelle pagine dei fumetti Marvel. Il Billy Russo di Netflix altro non è che l'antefatto del brutale "Mosaico". L'inquietante personaggio apparse per la prima volte sulle pagine di The Amazing Spiderman, il suo volto era già sfigurato. Successivamente vennero rese note le sue origini.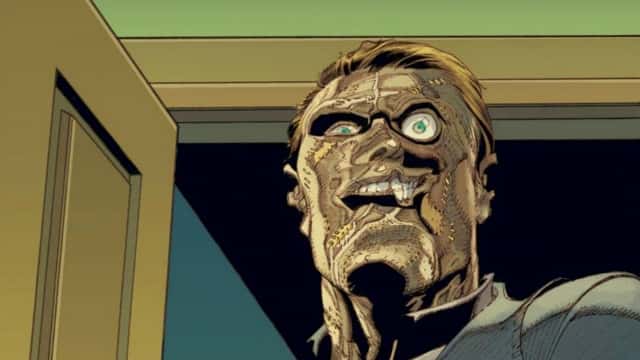 A 10 anni Billy Russo venne cacciato di casa dal padre alcolizzato. Iniziò a compiere piccoli atti criminali per sopravvivere fino a quando non fece strada diventando uno dei sicari più pericolosi e letali del "Maggia", una potente organizzazione criminale. La sua pazzia e pericolosità aumentarono man mano che assumeva prestigio nell'ambiente. Dai più era soprannominato (come nella serie): "Il Bello", per via del suo aspetto. Infatti, prima di venire deturpato irrimediabilmente, Russo era molto ossequioso nel curare il suo aspetto e la sua forma fisica. La sua vita venne "sfigurata" quando la sua strada si intersecò con quella di Frank Castle.
Il mandante della strage della famiglia di Castle, Bruno Costa, assoldò lo spietato sicario per uccidere ogni conoscente e legame del futuro antieroe. "Il Bello" scoprì a sue spese che Frank Castle non era morto e che nel frattempo aveva assunto l'identità di The Punisher. Il disastroso scontro che ne derivò culminò con tutta la squadra di Russo brutalizzata dal giustiziere e con il sicario scaraventato su una vetrata. La sua faccia venne talmente sfigurata che nessun chirurgo al mondo riuscì a sistemarla.
Di lì Billy Russo si ribattezzò come "Mosaico" dato che il suo volto era stato ridotto a un puzzle.
I due divennero acerrimi nemici e negli anni si scontrarono più e più volte senza mai riuscire a prevalere l'uno sull'altro. Sono pertanto evidenti le differenze che contraddistinguono le due versioni di Russo. Nella Serie Tv il personaggio è il migliore amico di Castle e gode di una rispettosa carriera (nei canoni) militare. Billy Russo è un eroe elegante e pluridecorato che, una volta congedato, diviene ricchissimo fondando una potente organizzazione paramilitare, la ANVIL.
Sarà poi lui a smentirsi quando apprenderà che il suo amico è vivo e vegeto, e che i suoi ingenti guadagni sono invece derivati dal traffico illegale di droga durante gli anni in trincea. Il tutto in combutta con il subdolo William Rawlins. Questa rivelazione è la rampa che conduce alla violenta resa dei conti tra i 3. Frank Castle, indossato il memento mori iconico, come nei fumetti, infrange la faccia di Billy Russo su degli specchi in quella che è una violentissima scena; in cui si possono udire i brandelli di carne infrangersi sui vetri rotti.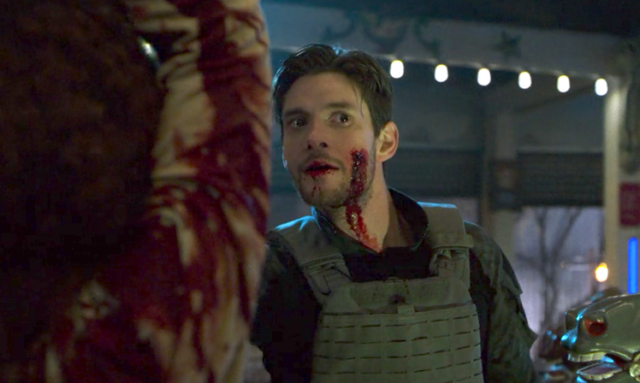 Le differenze sono palesi ma i rimandi sono sacrosanti. Il Billy Russo cartaceo non è mai stato neanche lontanamente amico di Frank Castle, né tantomeno ha avuto dei gloriosi trascorsi militari, parliamo di un ragazzo violato nell'animo da un infanzia bastarda e ingiusta che ha visto nella violenza e criminalità l'unica via per la redenzione. Scelta che l'ha portato a trasformarsi in un mostro ben peggiore di quel padre che lo maltrattava.
I fumetti ci insegnano che le avversità possono essere  una rampa di lancio per la gloria, ma se ci lasciamo sopraffare dall'ira e dalla voglia di vendetta il risultato è un puzzle scomposto, un mosaico maledetto.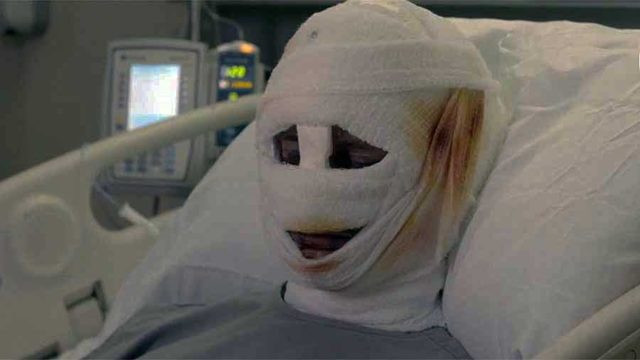 Billy Russo sarà un villain rancoroso ed estremamente determinato nel ripagare con la stessa moneta The Punisher … il suo creatore.