The Politician è il primo frutto della collaborazione diretta tra Netflix e Ryan Murphy, ed è già una serie che ha conquistato il pubblico e che sta facendo discutere.
Strabordante, eccessiva, piena di cose, l'ultima proposta di Murphy si distacca un po' dalle fatiche più recenti (American Crime Story, Pose, 9-1-1) e tocca un tema quantomai attuale in questo momento negli Stati Uniti. Payton Hobart è il giovane candidato alla presidenza studentesca e la serie è incentrata sulla sua campagna elettorale e sugli effetti collaterali di essa. Se ancora non l'avete vista, è una storia che merita una chance e che, oltretutto, scorre via abbastanza velocemente. Se invece avete già dato e state cercando delle serie tv simili a The Politician, eccovene cinque che potrebbero fare al caso vostro.
1) Dear White People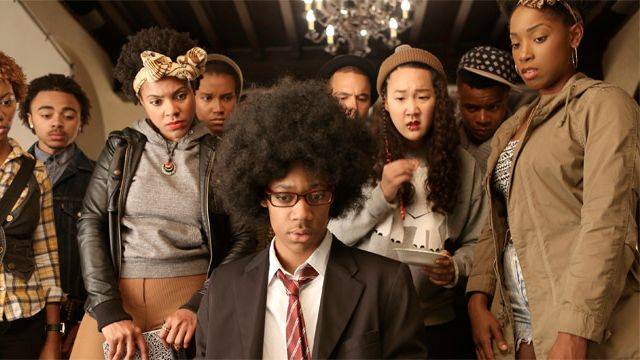 È come The Politician una commedia che fa del tema politico il suo nucleo portante, la forza motrice. Divertente, leggera e venata da una sottile nota satirica che la accompagna per tutte le stagioni (tre in tutto, presenti su Netflix dal 2017), Dear White People è la storia di un gruppo di ragazzi afroamericani che si battono per far valere i propri diritti in un liceo frequentato in larga parte da bianchi ricchi e facoltosi.
Dalle elezioni del presidente studentesco alle polemiche scatenate sui mezzi di informazione, i protagonisti della serie (tutti liceali, proprio come Payton e i suoi amici) si ritrovano a dover affrontare problematiche politiche che, anche in questo caso, arrivano allo spettatore attraverso il filtro della commedia e dei suoi giovani protagonisti.
Non c'è la mano di Murphy e questo lo si percepisce immediatamente. Ma l'ambientazione, lo sfondo politico e la forte determinazione dei personaggi, ne fanno una delle serie tv più simili a The Politician.