Proprio questa notte è andato in onda il finale, di stagione e di Serie, di The Originals.
I fan di tutto il mondo hanno dovuto salutare tutti i personaggi a cui si sono affezionati e forse la ferita è ancora troppo fresca per poterne parlare.
Non voglio infierire continuando a ripetere quanto tutti i personaggi e le loro storie (d'amore e non) potranno vivere solo nelle menti dei fan, ma per darvi questa notizia devo farlo.
Si è scoperta l'esistenza di una scena girata a New Orleans che poi è stata tagliata dall'episodio finale.
Secondo le indiscrezioni quando gli attori si sono diretti a New Orleans durante l'ultimo giorno sul set per la registrazione delle riprese per il finale, è stata girata anche una scena che non è stata inserita nel montaggio definitivo di The Originals.
Joseph Morgan e Candice King, che interpretano rispettivamente Niklaus Mikaelson (chiamato sempre Klaus) e Caroline, sono la coppia per cui tutti i fan hanno fatto il tifo. I Klaroline hanno tenuto fatto battere il cuore fino alla fine e sono loro i protagonisti della scena inedita!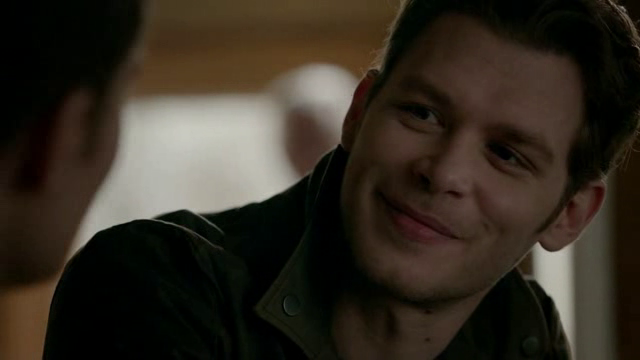 I due attori a New Orleans hanno anche preso parte ad una scena in cui i Klaroline si trovano per le strade della città durante una festa per il Mardis Gras.
A New Orleans il Mardis Gras, ossia il nostro "martedì grasso", viene festeggiato con feste e balli per le strade di tutta la città e i nostri due protagonisti sono stati ripresi là in mezzo!
La decisione di girare questa scena ed eventualmente inserirla nel finale si deduce dalle parole della showrunner di The Originals Julie Plec:
"Quella scena è un bellissimo richiamo alla scena in cui Klaus e Cami (Leah Pipes) si sono incontrati a Jackson Square nel pilot."
In questo estratto inedito si vede Klaus che chiacchiera con Caroline, che sta interpretando un'artista di strada intenta a praticare la sua arte, e racconta del suo prima incontro con Camille proprio dopo il suo trasferimento a New Orleans. I due ridono insieme e scherzano ricordando quanto le due donne, Caroline e Camille, si somiglino anche fisicamente: capelli biondi, cuori grandi e immensa pazienza.
Bhe, dopo il finale non possiamo che abituarci a ricordare The Originals, i Klaroline e tutti gli altri personaggi nella nostra mentre, oppure REWATCH!