**QUESTO ARTICOLO CONTIENE SPOILER SU THE ORIGINALS**
Nell'episodio del 30 maggio abbiamo assistito alla morte di Hayley (interpretata da Phoebe Tonkin) sacrificata per salvare la figlia Hope (interpretata da Danielle Rose Russell) – e nel caso ci fosse qualche dubbio, nell'ultimo scatto vediamo il suo corpo bruciare in cenere. Quindi è finita per sempre. Una persona in particolare su cui la perdita avrà un effetto maggiore è Klaus. L'attore Joseph Morgan ha dichiarato a TV Guide:
"Sente davvero il peso e la responsabilità di essere l'unico genitore, ed è tremendamente difficile per lui affrontarlo. Mi sento come se Hayley fosse sempre stata un genitore molto migliore di lui.  Ha passato gli ultimi sette anni, mentre era via, con Hope, poi per essere gettato in questa situazione in cui, 'Ehi, sei solo tu ora con tua figlia', è una situazione molto dura per lui, quindi è tremendamente sconvolgente."
Julie Plec ha dichiarato che molte altre morti ci saranno in The Originals, come minimo una per ogni episodio che manca alla fine, riferendosi all'episodio che andrà in onda il 13 giugno: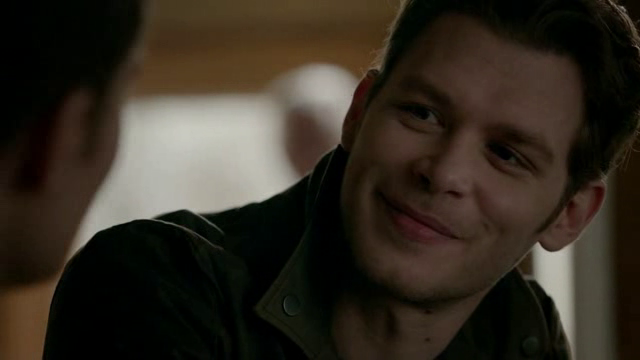 "Dopo quello di stasera, restano altri cinque episodi di The Originals prima della fine. E ci sono circa lo stesso numero di morti importanti in arrivo (cinque). So che siete in lutto e sarà difficile, ma ci saranno anche dei momenti belli, ci sarà amore e pace in arrivo. Fatevi coraggio."
Ma chi altro morirà? Sarà forse Klaus, consumato dal dolore per la morte di Hayley. Se aggiungiamo inoltre che Hope avrà uno spinoff e Joseph Morgan non fa parte del cast, aumentano i dubbi. Oppure sarà Rebecca con la sua voglia di ritornare umana da tempi immemori la farà finita piuttosto che sposare Marcel e vivere una vita da immortale infelice, vedendo l'amore della sua vita invecchiare. O anche lo stesso Marcel o Elijah. L'unica che almeno sappiamo rimarrà viva sarà Hope che è attesa nel suo spinoff Legacies insieme ad Alaric e le sue figlie.
The Originals si concluderà con la quinta stagione e i suoi 13 episodi!