The Great è la nuova serie in produzione da parte di Hulu. Scritta e prodotta da Tony McNamara (La Favorita), la serie racconta l'ascesa al potere di Caterina la Grande (Elle Fanning) e il suo complesso rapporto con il marito Pietro (Nicholas Hoult), imperatore di tutte le Russie.
Oltre ai nomi già resi noti si aggiungono a questo progetto della MRC (House of Cards): Phoebe Fox, che interpreterà Marial la mano destra di Caterina e Gwilym Lee nei panni di Grigor, il migliore amico e confidente dell'imperatore Pietro. Gwilym Lee è reduce dal successo mondiale del film campione d'incassi Bohemian Rhapsody. Nella pellicola in distribuzione dal 29 novembre nelle sale italiane affianca, nel ruolo del chitarrista Brian May, la star di Mr. Robot Rami Malek.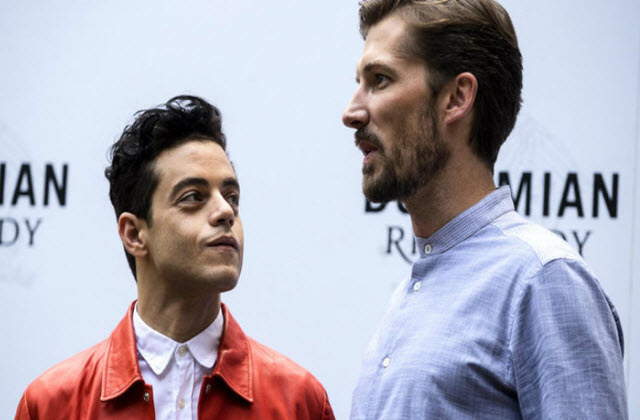 Elle Fanning è stata estremamente entusiasta di partecipare a questo progetto. Oltre al ruolo di Caterina la Grande infatti è, insieme a McNamara, produttore esecutivo della serie. Volontà di entrambi è stata fin da subito portare il prodotto sulla piattaforma Hulu.
Le vicende di The Great ci porteranno a scoprire la vita pubblica, ma soprattutto privata di Caterina II. La futura imperatrice era figlia di un generale prussiano e di una principessa tedesca. Fu presentata a colui che diverrà in seguito lo zar Pietro III, quando aveva solo 10 anni nel solco della tradizione di matrimoni combinati al fine di garantirsi alleanze e influenze. Pur intuendo da subito la sua dissolutezza e inclinazione all'ira, raggiunti i sedici anni lo sposò. Il loro matrimonio fu tumultuoso e ricco di presunte relazioni extraconiugali. Caterina però aveva le idee molto chiare su come risolvere la questione e un ambizione enorme.
The Great si preannuncia come una produzione fedele al proprio titolo: in grande stile. Ora non resta che aspettare e attendere che Hulu comunichi la data di uscita di questo nuovo e intrigante historical drama.