Come ormai sappiamo, un mese fa dicevamo addio per sempre a The Big Bang Theory. Dopo dodici stagioni, la comedy più longeva di sempre lascia in eredità uno spin-off (e forse anche un altro in lavorazione, chissà). Il regista, Mark Cendrowski, e il produttore Steve Holland hanno rivelato come sono arrivati alla conclusione degli episodi finali, rispettivamente: Il costante cambiamento e La sindrome di Stoccolma. Parlando in un'intervista con Steve Began hanno rivelato:
"Abbiamo parlato onestamente di un sacco di cose e questo è proprio quello che sentivamo giusto per noi. Siamo consapevoli che c'erano persone, fan dello show, che si aspettavano di vedere altre cose. Ma noi abbiamo deciso di mettere insieme le idee per un finale che sembrava il più giusto. Quando ne abbiamo parlato, l'unica cosa su cui non c'erano dubbi era la difficoltà di mettere un punto, una fine. I protagonisti della serie stavano ancora vivendo le loro vite e dovevamo gestire questo grande climax emotivo".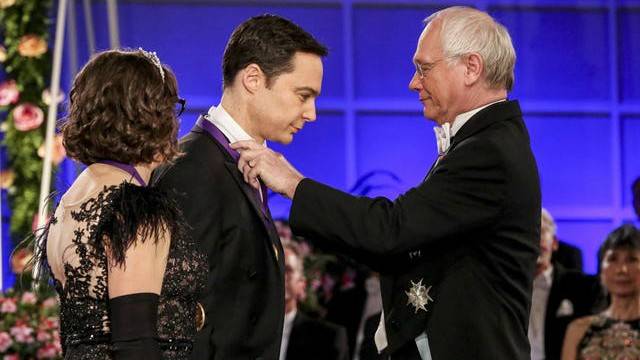 Steve ha aggiunto: "È stato bello per noi pensare che il giorno dopo questi stessi personaggi si sarebbero alzati e sarebbero andati a lavorare insieme e le loro vite continuano ancora. Ci è sembrato molto confortante perché è stato difficile dire addio. Quindi, sapendo che sono ancora là fuori nel mondo e sono ancora amici, ci siamo sentiti di aver fatto veramente una bella cosa".
Dire addio a una serie dopo dodici anni è stato difficile per il cast. Infatti, non sono mancati messaggi commoventi e di gratitudine, che noi abbiamo raccolto in questo articolo. Una cosa è certa: quello che hanno creato, dal cast alla troupe, è qualcosa che durerà in eterno. Soprattutto, visti i successi di Young Sheldon siamo curiosi di conoscere altro riguardo l'eterno protagonista di The Big Bang Theory.