Fra poco meno di due settimane saluteremo per sempre The Big Bang Theory, una serie che ci ha accompagnati per ben 12 anni.
In questi giorni l'intero cast ha ringraziato amici e colleghi, dicendo addio al set e allo show che ha cambiato loro la vita.
È forse questa malinconia di fine riprese che ha spinto CBS a proporre uno speciale conclusivo, presentato da due dei protagonisti, Johnny Galecki e Kaley Cuoco.
Leonard e Penny presenteranno Unraveling the Mystery: A Big Bang Farewell, uno speciale che ci guiderà in un viaggio attraverso i momenti salienti dei 279 episodi dello show.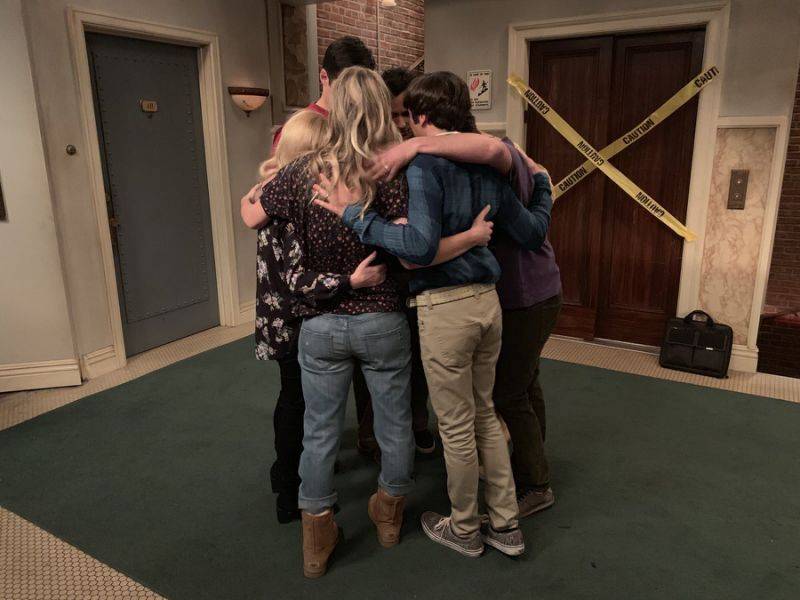 I fan di The Big Bang Theory verranno infatti guidati dai coniugi Hofstadter in un emozionante tour attraverso i ricordi.
Potremo ascoltare alcune storie da set direttamente da chi, il set, lo ha vissuto in prima persona, svelandoci quali sono stati i loro momenti preferiti. Condivideranno inoltre con il pubblico alcuni dei segreti dal backstage che ancora non conosce e mostreranno alcune clip e interviste.
I fan potranno partecipare a un tour decisamente esclusivo, quello nella casa di Leonard e Sheldon. Potremo quindi scoprire tutte le meraviglie e i segreti che si nascondono nell'appartamento 4A e di altri iconici set.
Lo speciale andrà in onda negli Stati Uniti il 16 maggio, in una serata dedicata tutta al mondo di The Big Bang Theory. Dalle 20 alle 21 andrà in onda il doppio episodio che concluderà definitivamente lo show, seguito a ruota dal finale della seconda stagione di Young Sheldon, lo spin off della serie. La serata si concluderà appunto con lo speciale, della durata di mezz'ora, il cui destino italiano è ancora incerto. Potrebbe infatti essere inserito in futuro nel cofanetto Home Video della dodicesima stagione o, forse, dell'intera serie, se mai dovesse uscire.