The Big Bang Theory e Game of Thrones potrebbero da sole riempire questa classifica, grazie alle memorabili battute con cui hanno suggellato momenti epici all'interno dei loro episodi. Basti pensare al Dracarys della Madre dei Draghi o all'ormai consumatissimo Tu non sai niente, Jon Snow! che il povero Kit Harington si sentirà dire per il resto dei suoi giorni, da qualunque fan della serie.
E che dire di Bazinga! poi? Non solo The Big Bang Theory e Game of Thrones però ci hanno regalato battute memorabili che hanno consegnato alla storia gli attori che le hanno enunciate!
Molte altre serie hanno avuto questa gloria, tanto che non è stato semplice sceglierne solo 5 da inserire in lista. Perché ormai è assodato che, quando un personaggio entra nella memoria collettiva grazie a una battuta o anche a una scena in particolare, diventa poi davvero impossibile togliercelo dalla testa (come questi termini coniati proprio ad hoc per la tv).
Andiamo allora a scoprire gli epici protagonisti di questa lista!
1) Barney Stinson e il suo "Sarà Leggen… non ti muovere… dario!".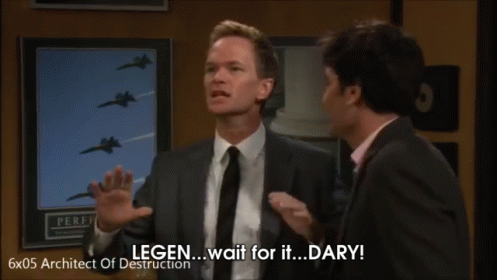 Questa battuta, come il 5 alto dato agli inseparabili amici del MacLaren's Pub, i completi di alta sartoria e le sue innumerevoli conquiste, sono elementi imprescindibili che creano il personaggio di Barney (insieme a queste trovate inopportune). Sicuramente a molti di noi sarà scappato, almeno una volta, un Leggendario scandito teatralmente alla Stinson per descrivere qualcosa che si preannunciava davvero epica.
2) Sheldon Cooper: "Quello è il mio posto!"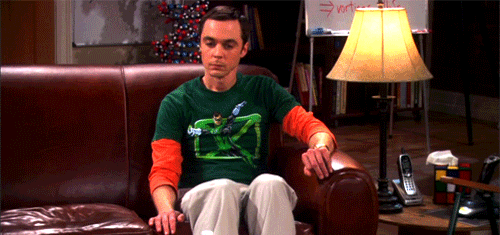 Tra tutte le nevrosi che il geniale, e a volte insopportabile, Sheldon ha fatto patire ai suoi cervelluti amici, quella legata al suo posto a sedere sul divano è decisamente quella più famosa. Quasi una vera ossessione, tanto che quando lo abbiamo visto cederlo come gesto di scuse ad Howard dopo un brutto litigio non potevamo crederci.
E abbiamo fatto bene infatti! Dal momento che il tenero gesto di affetto è durato giusto il tempo di vedere qualcun altro seduto, appunto, al suo posto!