Il settimo episodio della dodicesima stagione, The Grant Allocation Derivation, è risultato leggermente sottotono, dopo il gran botto della settimana scorsa con lo speciale di Halloween. C'era da aspettarselo. Tuttavia, The Big Bang Theory ha dimostrato di avere ancora molto da dire. Ci sono aspetti della serie che non sono stati approfonditi a dovere. Aspetti che rappresentano ulteriori occasioni di comicità per la stagione finale.
In questa puntata di The Big Bang Theory vediamo la Bernadette che conoscevamo.
Vediamo la Bernadette che in realtà non era sicura di volere figli. Che preferiva concentrarsi sulla carriera. E che non sentiva la necessità di essere mamma. Certo, dopo esserlo diventata non ha fatto altro che elogiare la maternità, anche con Penny quando questa ha confessato di non volere figli. Ricordiamo come Bernadette abbia ammesso di essersi sbagliata sull'argomento per via di tutti i suoi dubbi, e abbia confessato poi di come tutto ciò fosse appagante.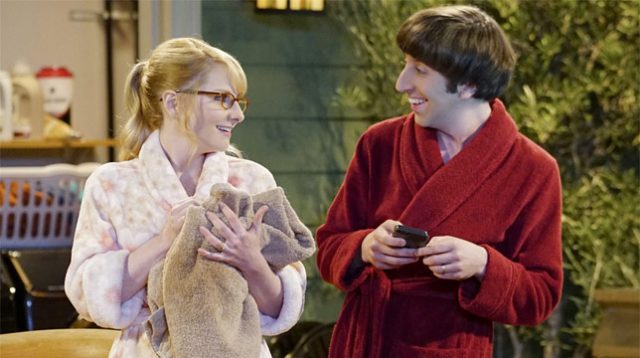 In questo episodio, però, la vediamo nascondersi nella casetta per bambini costruita da Howard. L'obiettivo è quello di evitare di tornare a casa dal lavoro e doversi occupare dei bambini, che non la smettono di piangere e combinare guai. Bernadette e Penny si muniscono di bottiglie di vino e si rinchiudono nella casetta in giardino per scappare dai loro mariti e godersi un po' di meritato relax dopo una stressante giornata di lavoro. Pensano di essere furtive, ma la verità è che Howard sa tutto. Sa che sua moglie non vuole tornare a casa per evitare i bambini.
Diamo a Howard quel che è di Howard.
Ecco, lui mi sembra il personaggio più divertente di tutti. Forse lo è sempre stato. Ma il suo passato da playboy ha mascherato questo suo tratto. Che l'evoluzione del personaggio sia la migliore di The Big Bang Theory, è innegabile. Ma il suo essere strambo e il suo essere nerd lo rendono, tra i protagonisti, il più divertente.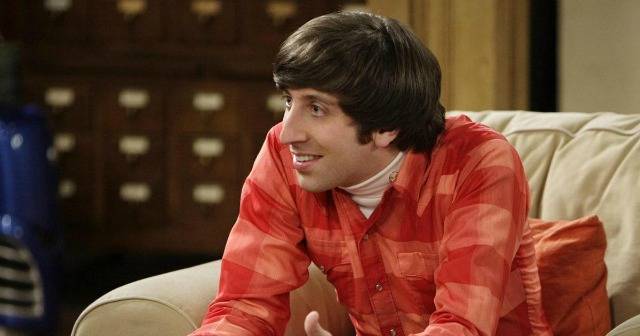 Divertente, così come Amy. La più sottovalutata. Perché poi? Anche lei è una nerd e, certamente tutti i fan della serie conosceranno il suo passato da emarginata, costantemente alla ricerca di amici. Come suo solito, si sente lasciata in disparte, mentre le sue amiche si ritrovano nel loro secret club. L'imboscata a Penny, prima che questa raggiunga Bernadette nel suo giardino, è stato uno dei momenti più divertenti dell'episodio. Insomma, diamo più credito ad Amy Farrah Fowler.
Anche Leonard ci mostra un nuovo lato di sé.
Nella 12×07 di The Big Bang Theory vediamo la parte egoista del Dr. Hofstadter. In tutti questi anni lo abbiamo visto come una specie di cagnolino per Sheldon: lo accompagnava ovunque, portandogli a casa il cibo, assecondando ogni sua singola e fastidiosa richiesta. Lui, così come il suo amico Howard, è cresciuto molto, anche grazie a Penny. Affidatagli una posizione decisionale, si vede costretto a scegliere chi, tra i suoi colleghi, si meriti un sussidio finanziario da parte dell'università, per i progetti da loro proposti.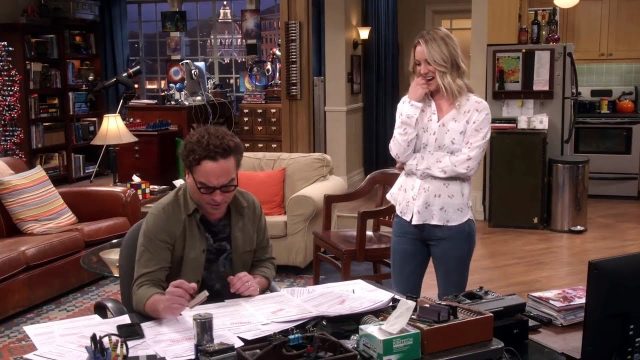 Lo riconosciamo subito come persona incapace di prendere questo tipo di decisione. Soprattutto se si tiene presente che anche Raj è in lizza per i soldi. Vediamo un Leonard a cui interessano parecchio le opinioni altrui. Contrariamente, non avrebbe di certo creato un algoritmo per stabilire matematicamente quale sia il progetto che merita davvero l'aiuto dell'università. Nel dubbio, sceglie di finanziare se stesso.
Insomma, la serie sta giungendo al termine. Abbiamo già parlato di come ormai gli episodi siano incentrati sulle sfaccettature di tutti i personaggi, con l'obiettivo di regalare ai fan un finale adeguato. Come in questo caso, non tutte le puntate saranno divertenti per tutti i loro 20 minuti di durata. Possiamo solo sperare che The Big Bang Theory se ne vada con il botto.