Qualcosa resta intrappolata nel passato, riaffacciandosi e riproponendosi ciclicamente nel presente. Qualcosa, più di qualcos'altro, merita di restare immersa nell'oceano dell'eternità. Il contrasto interiore dell'uomo, la sua ossessiva brama di potere, la proverbiale e perdurante miseria dell'insoddisfazione, i suoi eccessi, la sua caduta, le sue imprese, la sua vendetta, le sue follie.
La tragedia antica resta immortale proprio per questa sapiente e poetica miscela di ogni sentimento mortifero e vitale, aulico e misero.

La tragedia antica ha inconsapevolmente scritto molte delle nostre amate serie-tv. La tragedia rappresenta una sorta di archetipo che si è poi trasmesso nell'innovazione tecnico-scenica della nostra amata serialità, molte serie tv drammatiche sono i testimoni di queste perle letterarie immortali. I tragediografi greci sono i capostipiti di tale genere e le loro produzioni sono o finiscono con l'essere, il punto d'inizio per ogni drammaturgo, romanziere, scrittore di qualità eccelsa.
[Allerta spoiler]
Sons of Anarchy: L' Oreste di Euripide, l'Amleto di Shakespeare, il Werther di Goethe ed Edipo Re di Sofocle.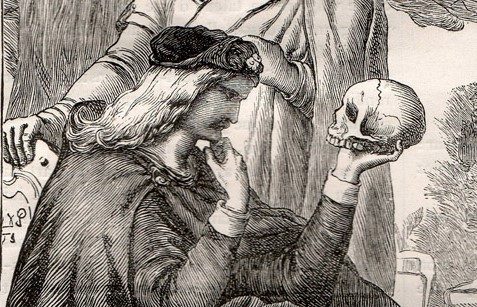 Quel capolavoro inimitabile denominato 'Sons of Anarchy', è ad esempio una riduzione dell'Amleto di Shakespeare, semplicemente una delle tragedie più ingombranti ed inimitabili della storia della letteratura che affonda le radici negli esempi classici.
Edipo deve destreggiarsi tra i malsani e turbolenti meccanismi del suo nefasto e labile rapporto materno (Giocasta nell'Edipo-Gertrude nell'Amleto-Gemma in SoA), la riduzione freudiana deriva proprio dall'esempio di Edipo e dalla sua pulsione sessuale verso la madre. Se con Edipo spieghiamo la morbosa empatia tra Jax Teller e Gemma Teller-Morrow con L'Oreste spieghiamo la sete di vendetta per un sopruso familiare.

Un uomo uccide un Re, un uomo uccide un fratello, un uomo ed il suo ego si sostituiscono all'etica del diritto. Il trono di Danimarca non ha ancora il suo legittimo erede.  Il regicidio è qui anche un fratricidio. Clay si sporca di un tradimento tanto brutale quanto egoista. Il figlio del Re dei Samcro, sua defunta maestà John Teller, è da sempre sospeso tra gli ideali paterni e le azioni criminali sempre più violente e sanguinarie comandate dal patrigno. Clay-Claudio e Gemma-Gertrude, volevano morto il capostipite dei Samcro per regnare a modo loro, senza fare i conti con la crisi di coscienza di Jax-Amleto.
Jax viene spinto da questi due corvi maligni ad assecondare le loro richieste e ordini, ma la figura di John ritorna prepotente, come quel fantasma che nella tragedia shakespeariana turbava il principe Amleto reclamando verità e vendetta. Una tragedia che parla di amore soppresso, vendetta, seduzione dell'ideale, peso opprimente della verità.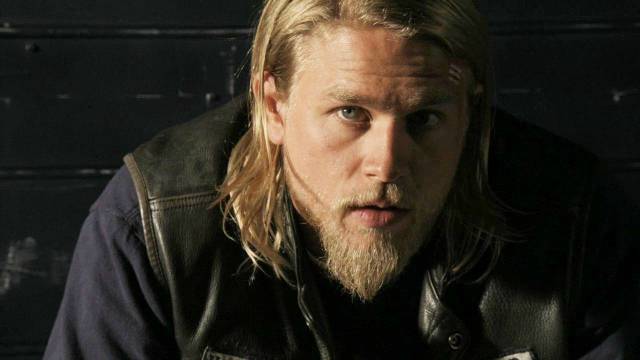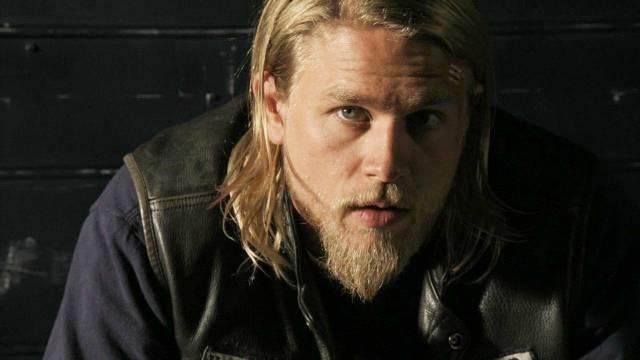 "I dolori del giovane Werther", un caposaldo della primissima fase del Romanticismo, quella fase dello Sturm und Drang che ha dato origine a capolavori eccelsi ed unici. Anche Sons of Anarchy è Sturm und Drang, impeto come la gioventù e la forza di Jax, tempesta come la complicata situazione familiare ed il contesto criminale in cui si muove.
Ecco che la dipanazione fenomenica del peccato, del dolore, della morte, del custodire una fratellanza, sfocia ne I dolori del giovane Teller.
Il Romanticismo ed il titanismo sono i puri ideali di consumati criminali nella decadenza e nella totale burrasca, uomini sempre più vicini all'oscura signora con la falce, uomini che nella riduzione della loro linea temporale amplificano la percezione dei loro sentimenti. Werther muore da suicida, Werther muore per amore e per il suo malessere esistenziale.
La vendetta è vista nell'ottica dell'autodistruzione e dell'altruismo, la coscienza di Jax Teller non può esimersi dall'ascoltare il sussurro spettrale. Solo chi pone l'ego al di sopra dell'altro, non comprende il sacrificio e l'ardore di una rivendicazione. La morte parla alla vita, la morte chiede aiuto alla vita, la morte è in realtà la vita dei Samcro.
La vendetta è colei che intorbidisce un'anima, colei che più ci avvicina alla primordiale natura animale ma è al contempo un richiamo fondamentale, ingombrante e primario. Un eco troppo maledetto e potente.
Morte è verità e vendetta, vita è menzogna e compromesso. La storia di Jax-Amleto Teller è semplicemente eternità tragica e poetica.