Capelli dai colori improbabili, trucco pesante, outfit caricati di accessori discutibili, sino ad arrivare alla più totale trascuratezza. Un esempio? Meredith Palmer di The Office. Tutte queste caratteristiche sono parte del motivo per cui ricordiamo il look di alcune donne delle serie tv. I loro look stravaganti hanno finito, in qualche modo, per influenzarci.
Tuttavia i 10 personaggi elencati in questo articolo non possono essere definiti propriamente eleganti.
1) Meredith Palmer – The Office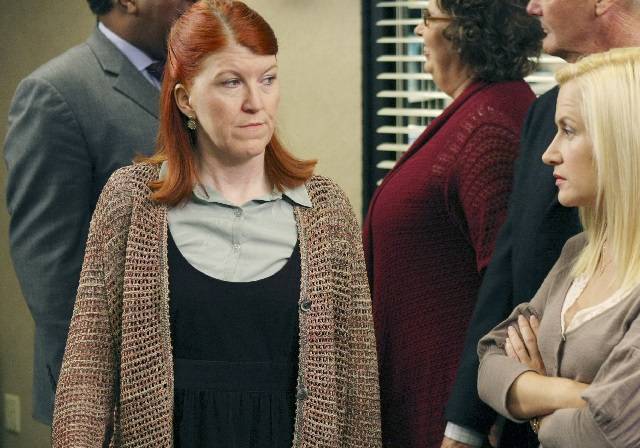 Meredith Palmer, uno dei personaggi secondari di The Office, è l'esempio lampante di chi non ha ben chiaro il concetto di casual. La scriminatura laterale con cui pettina i suoi capelli rossi, tendenti all'arancione, non le dona per niente e appesantisce i tratti piuttosto duri del suo viso. A far precipitare inesorabilmente il suo look è però il suo gusto in fatto di abbigliamento: camicie grigie sotto vestitini estivi che la rendono irrimediabilmente goffa, accompagnate da cardigan oversize che hanno sicuramente visto giorni migliori.
Cara Meredith sei bocciata.