Nel mondo dello spettacolo ci sono attori che hanno partecipato a pellicole cinematografiche di estrema importanza e successivamente sono stati messi da parte per fare spazio ai nuovi fenomeni del momento. Alcuni di loro sono finiti nel dimenticatoio e si sono arresi, mentre altri hanno continuato a darsi da fare per ritornare in auge più forti di prima. Ne è un esempio Jim Carrey, che ha lottato contro la depressione ed è passato dal cinema alle serie tv con Kidding. Ce l'ha fatta anche Winona Ryder, che in passato ci ha regalato interpretazioni stupende in film come Edward mani di forbice e ora è tornata sotto i riflettori grazie a Stranger Things.
Il successo può essere un'arma a doppio taglio. Si può passare in un attimo dall'assordante rumore della folla di ammiratori al silenzio più totale. L'industria dello spettacolo è fatta così e gli attori lo sanno.
I cinque celebri artisti di questa lista hanno avuto un passato brillante, colmo di grandi successi, e poi sono scomparsi dalle scene per un po' di tempo. Ma le serie tv hanno salvato questi interpreti, riportandoli davanti alle telecamere, nel luogo dove amano esprimersi e raccontare storie sempre diverse.
1) Jim Carrey – Kidding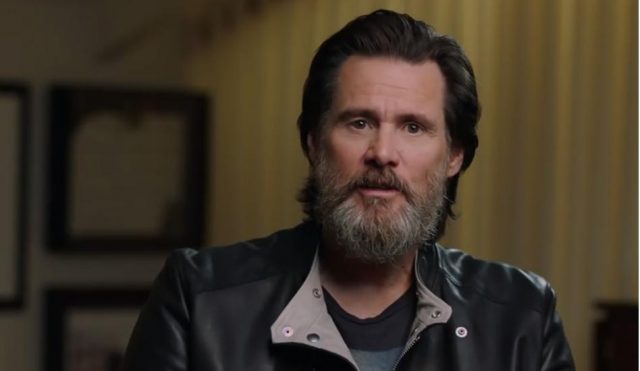 Jim Carrey è uno degli attori più apprezzati al mondo, non soltanto per le sue doti artistiche, ma anche per la simpatia e la genuinità che trasmette al pubblico. Sebbene la comicità sia il suo tratto distintivo, l'interprete canadese ha stupito tutti anche con le sue performance drammatiche.
Tra i film che hanno reso Jim Carrey una star internazionale ci sono The Mask, The Truman Show, Man on the Moon e i due capitoli di Ace Ventura. Durante la lunga carriera, il comico canadese ha vinto un'infinità di premi, ma a un certo punto la depressione è entrata a far parte della sua vita (ne abbiamo parlato in questo articolo).
Dopo un periodo difficile, Jim Carrey ha ricominciato ad appassionarsi al suo lavoro e ha dichiarato di aver sospeso l'utilizzo di farmaci e anche quello di sostanze eccitanti come il caffè. Pare che la terapia abbia funzionato e adesso l'attore è il protagonista di Kidding, la recente serie tv di Dave Holstein. Il prossimo anno potremo vedere Jim anche nel live action Sonic the Hedgehog, basato sul popolare videogame della SEGA.