Non è sempre facile trovare una serie tv che ci piaccia. Può succedere di trovarne una per caso, magari sotto consiglio o ancora per selezione di genere. Ecco che una volta trovata, risulta istintivo legarsi ad alcuni personaggi o, addirittura, affezionarsi ad uno soltanto. E quest'ultimo finisce per diventare qualcosa di tuo, un modello di vita o anche soltanto una figura da cui trarre ispirazione. Il legame virtuale è così forte che ci sentiamo infastiditi quando il nostro personaggio subisce un affronto o nel caso incontri un'avversità. Ma come nella vita reale, anche nelle serie tv la vita dei protagonisti non è mai così scontata: ed ecco che può giungere la morte. Incredulità, dispiacere e abbandono regnano in quei minuti di silenzio che seguono l'evento, il quale la maggior parte delle volte chiude inevitabilmente l'episodio o, nel "peggiore" dei casi, la stagione. Come se i produttori volessero impedirci di dormire, tenendoci svegli con le peggiori riflessioni esistenzialiste generabili.
Viaggiamo adesso tra le 10 morti più tristi, più traumatizzanti, che hanno segnato il mio e il vostro essere appassionati di serie tv e vi ricordo che, ovviamente, l'articolo brulica di spoiler.
1. Eddard Stark (Game of Thrones)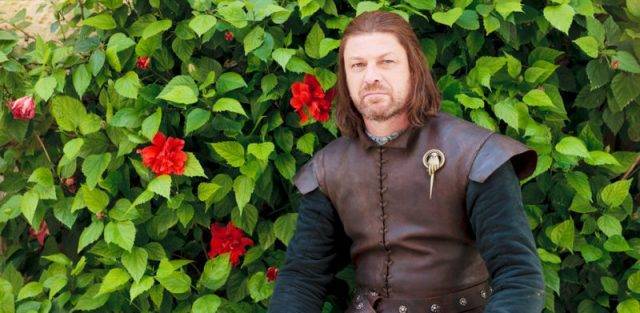 Lord Eddard "Ned" Stark, patriarca della famiglia Stark, è per molti versi l'anima dei primi 10 episodi della serie, soprattutto per la sua forte personalità: coraggio, carisma, dignità e onore. Ed è proprio il suo approccio più onorevole e onesto a costargli la vita. Ned infatti viene arrestato per altro tradimento (in realtà aveva scoperto che i figli di Robert Baratheon altro non erano che il frutto di una relazionr incestuosa fra Cersei e Jaime Lannister). Tuttavia Lord Stark decide di confessare il falso e riconosce Joffrey Baratheon come il legittimo sovrano di Westeros, con lo scopo di salvare le sue due figlie. Il giovane re decide comunque di farlo uccidere per decapitazione pubblica davanti al Tempio di Baelor. Ed è proprio qui, grazie anche ad una sequenza magistralmente diretta da Alan Taylor, che il pubblico di Game of Thrones capisce per la prima volta che nel mondo di Westeros nessuno è al sicuro.