Si sa, è un incubo quando succede. È come se tutto d'un tratto ti crollasse il mondo addosso. Letteralmente. Si cade in una spirale infinita di pentimento e amarezza. Sicuramente almeno un paio di volte (o venti) vi sarà capitato di provare queste emozioni. Saprete infatti di cosa sto parlando: spoiler. Schifosissimi, irresistibili spoiler. Certo, i più forti di noi riescono a proseguire le loro vite senza troppi problemi dopo essersi rovinati le Serie Tv che stanno guardando.
Ormai noi addicted siamo diventati dei pro a evitare situazioni spiacevoli come quelle causate dagli spoiler. A meno che non siano scoperte che siamo pronti a fare, volontariamente. Ci sono però trappole in cui finiamo inevitabilmente per cadere. Nei miei quasi 22 anni di vita ne sono passati di spoiler sotto ai ponti. Alcuni anche per motivi stupidi. A volte sono proprio stata io la stupida. Insomma, a questo punto dovrei essere ferrata sull'argomento e pronta a non farmi fregare da niente e nessuno.
Ma attenzione, non sto parlando di spoiler che provengono dai nostri cosiddetti "amici", ovvero persone infami che sentono il bisogno di rovinarti una Serie Tv. Alla fine quelli non sono auto-inflitti e in qualche modo si ha qualcun altro, al di fuori di noi stessi, da incolpare e odiare per il resto dei nostri giorni. Sto parlando di quelle volte in cui ci capita di auto rovinarci un dettaglio più o meno importante della serie che stiamo guardando, per disattenzione o innocenza.
Per cominciare, quello che accade più spesso è che appena cominciata una Serie Tv, andiamo a cercare informazioni su questa, convinti di essere esperti a evitare gli spoiler, finendo nelle stesse pagine web di sempre. Al sicuro.
Sbagliato.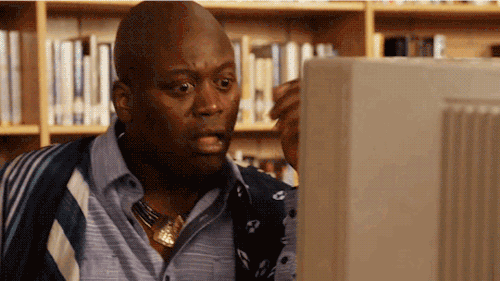 Forse il nostro più grosso errore è sottovalutare il nemico. Non si sa mai cosa si può trovare su internet. Il colpo di grazia poi arriva quando riconosciamo un attore/attrice e passiamo la durata dell'episodio a chiederci in che altre serie l'abbiamo visto. Quando non riusciamo proprio a ricordarci, ricorriamo alla soluzione più semplice. Ovvero cercare il nome del suddetto attore/attrice su internet solo per finire inevitabilmente a scoprire che il suo personaggio sarà destinato a morte cruenta durante la terza stagione.
Un discorso a parte sono i social. Su Facebook siamo costantemente bombardati da informazioni e meme sulle Serie Tv. Su Instagram, grazie alle Stories, i nostri "amici" possono condividere frammenti, magari determinanti, dell'episodio che noi invece dobbiamo ancora guardare.
Insomma, state lontani dai social. Lo dico per il vostro bene e per la vostra sanità mentale, che potrebbe vacillare. Arriverete a non fidarvi di nessuno. Ma la realtà è che la colpa è solo vostra. Fortunatamente però Facebook ha di recente introdotto una funzione per evitare gli spoiler (noi ve ne abbiamo parlato qui).
Comunque astinenza da social is the way. 
Questa situazione viene anche accentuata quando si tratta di Serie Tv super famose. Ora, per esperienza personale faccio l'esempio di Game of Thrones. Comincio dalla premessa che io l'ho vista quando ormai era già alla quarta/quinta stagione. Chiaramente, senza pensarci, prima di vedere la serie mi era capitato parecchie volte di vedere "anticipazioni" su Facebook, con tanto di meme che ti facevano capire cosa fosse accaduto. Successivamente, guardandola, sapevo esattamente cosa stesse per accadere, cominciando a mettere assieme tutti i pezzi. Non che questo mi abbia fatto godere la Serie Tv di meno eh. Probabilmente ci sarebbero stati più momenti scioccanti ecco.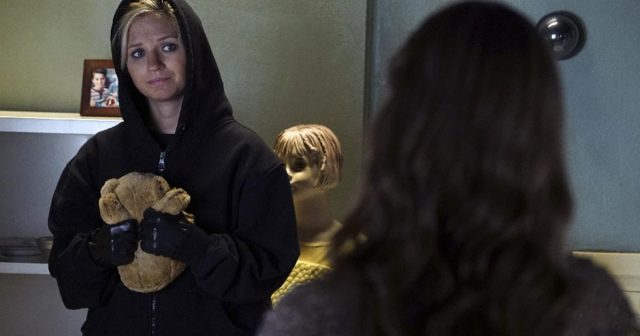 O ancora. Forse lo spoiler più ecclatante nella storia della mia vita. 11 Agosto 2016. Data epocale. Finalmente il popolo, fan di Pretty Little Liars, avrebbe scoperto l'identità di A. Grande avvenimento visto che c'erano volute solo 6 stagioni per arrivare a quel punto. Ma dettagli. Ecco, io e la mia amica Alice ci siamo trovate, come ogni mercoledì, a vedere la nuova puntata. Tutto pronto. Il problema è che come screen di preview della puntata ci siamo trovate davanti proprio la faccia di A, felpa con il cappuccio nero e tutto il resto. Vi lascio immaginare le grida disperate: "Non è vero, non è vero, non è vero!"
*Narratore onnisciente* Invece era vero.
Infine, forse il modo più stupido di tutti in cui mi sono spoilerata una Serie Tv è stato proprio facendo ricerche per questo articolo. Non che non avessi materiale di mio. Anzi, cercavo solo altri spunti. E infatti, ancora una volta la comunità di internet non ha deluso. Mi sono spoilerata Peaky Blinders. Grazie, no grazie.