In questo particolare momento del mercato del lavoro dove il C1 in inglese è pressoché scontato, le Serie Tv in lingua originale ci vengono incontro (bella scusa, mi direte).
Non tutte sono adatte per migliorare la lingua, ed è bene distinguere l'inglese britannico (come quello reale di The Crown) da quello americano.
Imparare le differenze tra le varie cadenze poi e saperle distinguere non è da tutti. Ecco dunque una carrellata di Serie Tv, da seguire in lingua originale, ottime per unire l'utile al dilettevole. Iniziamo proprio con The Crown.
1) The Crown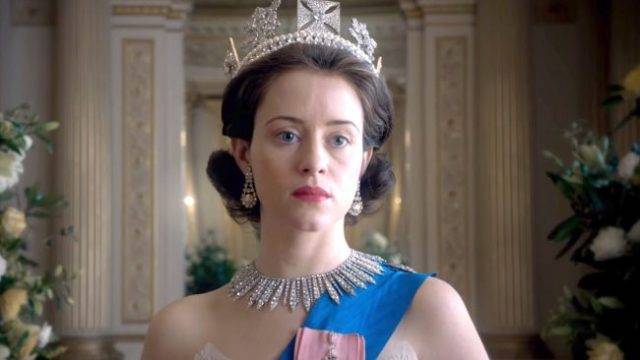 La Serie Tv vede come protagonisti Claire Foy, fresca di Emmy (ve ne parliamo qui) e Matt Smith (Doctor Who). Interessante seguirlo non solo per conoscere la storia della corona ma anche per apprezzare la musicalità del royal accent, che non sentirete spesso altrove. Ogni episodio dura circa un'ora e propone con grande accuratezza storica le vicende che hanno interessato la Regina Elisabetta II e la famiglia reale britannica.
William Conacher, dialect coach in The Crown, ha suggerito alla Foy di rilassare la sua mascella e di non lasciare molto spazio tra i denti. Così ottenne il tipo di pronuncia di cui aveva bisogno. Egli afferma in una intervista al Nypost:
La Regina non dice 'Thank you'; la Regina dice 'Thenk you' con uno 'yu' molto breve. […] Matt Smith continuava a pronunciare la parola 'was' come 'wuz' invece di qualcosa di più simile a whas. Veniva e diceva: 'Mi sono allenato tutta la notte: 'Wuz!' E io rispondevo 'No, lo stai facendo nel modo sbagliato'. Sembra stupido perché è solo una parola, ma fa davvero la differenza.
Se volete esplorare al meglio le meraviglie dell'inglese posh, vi consiglio anche le Serie Tv Victoria e Downtown Abbey.