Perché ci piacciono così tanto le serie tv? Perché durante le solite "domeniche da coma" davanti al computer decidiamo di guardarci l'ennesimo episodio della nostra serie preferita anziché mettere un bel film? Perché la serialità in questi ultimi anni è esplosa così tanto da invadere l'incontaminato e incontrastato mondo del cinema?
Le risposte a queste domande sono difficili, soprattutto perché influenzate da elementi squisitamente soggettivi, ma di una cosa possiamo essere certi: la serialità odierna deve ringraziare l'uso sapiente del cliffhanger da parte degli sceneggiatori.
è un fatto ormai conclamato: il cinema non può purtroppo godere di questo "fattore x" che è stato invece il quid che ha permesso alla serialità di ottenere il successo globale al quale abbiamo assistito negli ultimi anni.
L'uso del cliffhanger tra una stagione e l'altra o tra gli episodi divisi da una lunga pausa, viene infatti usato a pieno regime in tutte le serie, tanto più che ormai è diventato una vera e propria firma per alcuni sceneggiatori. Ma a quale prezzo? A soffrire non è solo il povero personaggio sottoposto a mille angherie ma anche noi spettatori. Quante notti insonni avete passato pensando "ma è morto davvero? Se l'è sempre cavata ma questa volta è davvero IMPOSSIBILE"? Spesso purtroppo i nostri più cupi pensieri diventano realtà: per salvare la credibilità della serie infatti è necessario che, più o meno come nella vita vera, un gran numero di personaggi non riesca nella propria impresa. Insomma, non tutti hanno sette vite come i gatti (o come Glenn) no?
Abbiamo deciso di selezionare tre tra più grandi serial "sceneggiatori" killer degli ultimi anni, e analizzare proprio l'uso smodato delle tecniche per tenerci incollati allo schermo: hanno sempre fatto scelte ben ponderate? Quando hanno clamorosamente sbagliato? Sono veramente così sadici?
George RR Martin (di Diletta Dan)
Si certo, gli sceneggiatori di "Game of Thrones" sono D&D, ma se trascuriamo l'ultima stagione il loro lavoro è sempre stato controllato da Martin e poi i libri, i personaggi e le loro brutali morti sono da attribuire a questo Babbo Natale sotto mentite spoglie, non a loro. Perciò in questo articolo verrà preso in considerazione lui.
Viene ormai ricordato come uno degli autori più sadici in assoluto: crea davvero personaggi meravigliosi solo per godere nel vederli soffrire? Molti fan pensano che il personaggio del cugino di Tyrion e Jamie, Orson, sia una piccola trasposizione televisiva dell'uomo dietro alla storia che tanto amano: uno che si diverte a schiacciare gli scarafaggi, senza un apparente motivo.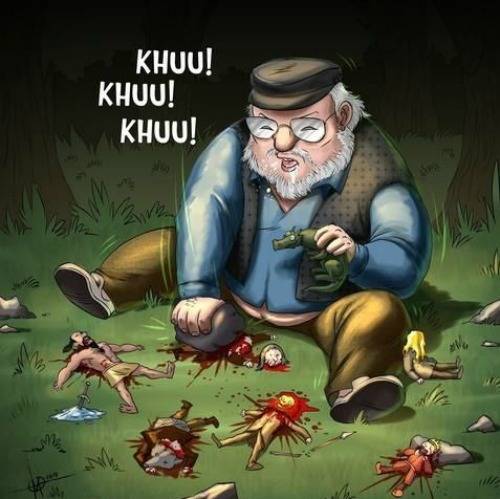 Ma noi sappiamo benissimo la verità: il motivo c'è sempre.
Nei libri la questione è molto più chiara, ma Martin non uccide mai senza criterio: ogni personaggio ha un percorso chiaro e semplice da compiere, e quando giunge alla fine della sua strada non ci sono vie d'uscita, è la fine. Punto e basta.
Paradossalmente, in un mondo dove draghi e magia nera convivono, ci troviamo davanti ad una realtà molto più tangibile di quella di tante serie ambientate ai giorni nostri, fatta di regole che non si possono ingannare. La morte è morte, e se un personaggio non è più utile ai fini della trama, se ha esaurito i suoi compiti nell'intreccio, muore. Per quanto siano state traumatiche molte delle morti più tragiche seguono esattamente questa logica: Ned Stark è vissuto e morto come un uomo d'onore, portando con sé nella tomba molti segreti; Robb aveva ormai perso la guerra; Oberyn si è dimostrato troppo orgoglioso e sicuro di sè, pagandone le conseguenze.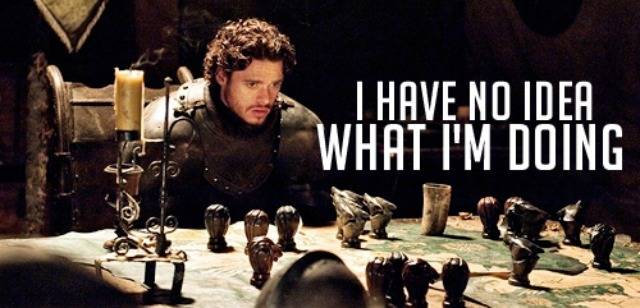 Nei libri Martin ci ha sempre lasciato tanti piccoli indizi per comprendere il destino di ogni personaggio, cosa che chiaramente non è possibile fare in una puntata da cinquanta minuti. Certo, ci sono stati degli incidenti di percorso piuttosto grossi: un certo personaggio che nei libri era resuscitato senza apparenti ragioni è stato infatti tagliato dalla serie, alcuni avvenimenti sono stati rimandati troppo a lungo, facendo perdere completamente lo scopo iniziale di alcuni personaggi (Daenerys in primis) , e sono state lasciate tantissime questioni aperte delle quali non otterremo forse mai risposta. Non inizio nemmeno a parlare dello stupro subito dai personaggi delle Serpi delle Sabbie per mano di D&D, un vero scempio e una grandissima occasione sprecata.
Ma qual è stato allora il vero segreto del successo di Game of Thrones?
Il fatto che nessuno è salvo, non ci sono sicurezze a cui aggrapparsi: tanti personaggi significa tante morti. La vera bravura degli sceneggiatori, e in questo caso dobbiamo prendere in considerazione anche D&D, è riuscire a farci affezionare ad ogni singolo personaggio, anche dandogli poche battute, ma caratterizzando il singolo alla perfezione. Possiamo vedere l'alba ed il tramonto di alcuni personaggi nell'arco di una sola puntata, il caso di Karsi la bruta di Aspra Dimora è esemplare, oppure avere intere stagioni per scoprirne le varie sfaccettature.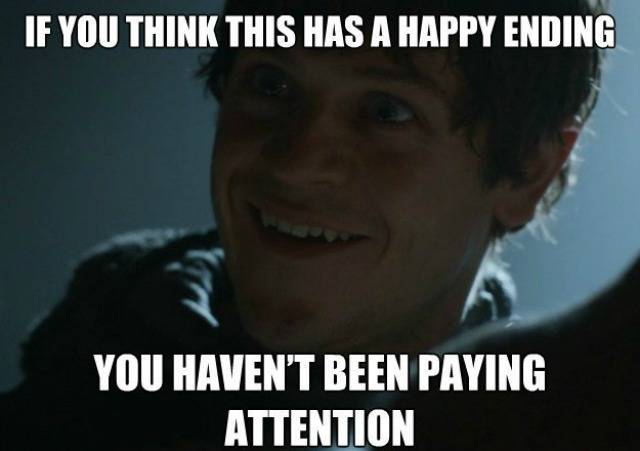 In Game of Thones non ci sono personaggi buoni e cattivi, soltanto punti di vista. Inizialmente, quando guardavamo gli eventi dagli occhi della famiglia Stark, tutti odiavamo Jamie e Cersei, ma si può dire per certo che questo sentimento è cambiato: abbiamo capito perché i due gemelli hanno compiuto azioni che allora ci sembravano malvagie e insensate, guardando gli eventi dagli occhi di questi personaggi abbiamo iniziato a chiederci: "forse anche io avrei fatto la stessa cosa al posto loro?".
E comunque se volevate vedere una serie senza feels e senza morti non dovevate scegliere quella che come motto ha "Tutti gli uomini devono morire"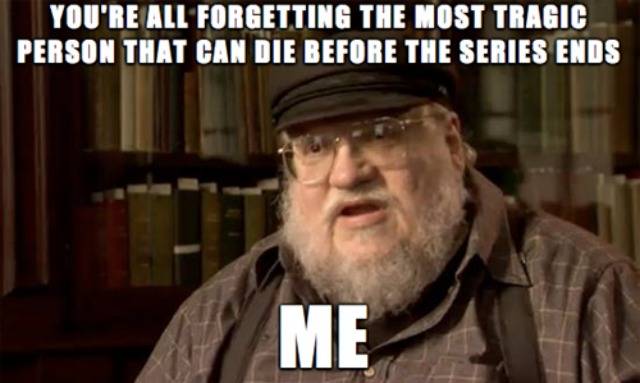 Sono solo dieci puntate distribuite in due mesi ma quest'uomo è riuscito a farci pensare a personaggi usciti dalla sua mente 365 giorni l'anno.
Questo effetto sugli spettatori non si può ottenere soltanto usando "i trucchetti" della serialità: i cliffhanger, i colpi di scena, i tradimenti e gli scandali non bastano, questo è un lavoro minuzioso e fatto con amore e impegno. Ricordate questo ai vostri amici quando vi dicono: "Ah il Trono di Spade? Quello con le donne nude e i draghi?"