Se il 2021 è stato un anno di cui vorremmo dimenticarci volentieri, lo stesso non si può dire per gli straordinari attori delle serie tv che ci hanno fatto compagnia nei dodici mesi passati e che si confermano alcuni dei migliori in circolazione. Tra piacevoli riconferme e inaspettate sorprese, ognuno degli attori presenti in questa lista ci ha donato un personaggio indimenticabile e unico. Che si tratti di un dio dell'inganno o di un attore fallito, di un coach in cerca di seconde occasioni o di un diavolo che vuole donarne. Insomma, non possiamo certo negare che il 2021 non sia stato un anno di grandi interpretazioni maschili che ci hanno tenuto compagnia fino ad oggi.
Da The Witcher a Ted Lasso, scopriamo quali sono stati gli attori migliori di questo 2021 in Tv!
10) Sterling K. Brown – This is Us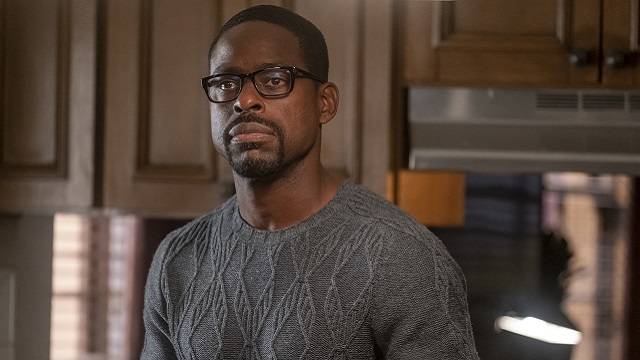 Concludiamo questa classifica con un volto televisivo che ormai non ha bisogno di presentazioni, è che si conferma anche quest'anno uno dei migliori attori del 2021 e del panorama seriale tutto.
La fine per This is Us sta per arrivare, dopo sei anni di batticuore, lacrime, rabbia, paura e tenerezza stiamo per dire addio alla famiglia Pearson. Sei anni durante i quali abbiamo imparato a gioire per i loro successi a soffrire per le loro insicurezze ma sempre e comunque a tifare per loro. Una serie tv la cui forza principale risiedere in ognuno dei suoi protagonisti anche se noi, oggi, abbiamo deciso di attenzionarne solo uno. Con la sua interpretazione, Sterling K. Brown è entrato non solo nelle case degli spettatori ma nei loro cuori, costruendo, stagione dopo stagione , un personaggio memorabile e complesso.
Il personaggio di Randall è, fin dall'inizio della serie, uno dei veri caposaldi della storia, un punto fermo e un'ancora per diversi altri membri della famiglia. In una recente intervista, l'attore ha promesso che la sesta e ultima stagione non sarà da meno delle precedenti ma che, ancora una volta, This is Us manterrà le aspettative e darà il massimo.
9) Ewan McGregor – Halston
Un inedito Ewan McGregor veste i panni dello stilista Halston, l'uomo che con un singolo cappellino fece innamorare tutte le donne americane. Merito anche di Jackie Kennedy. La miniserie, prodotta da Ryan Muprhy, racconta la vita dello stilista dall'ascesa all'imposizione come icona di stile, fino alla inevitabile caduta. Nella New York che non dorme mai, quella dei grattacieli altissimi e delle notti infinite, il talento di Halston deve fare i conti con due grandi vizi: l'alcool e le droghe.
Così, se dal punto di vista professionale il destino di Halston è spumeggiante e dorato, la sua vita personale è segnata dagli eccessi, dalla perdita di controllo e dalla sregolatezza. Sulle spalle di Ewan McGregor viene retto il peso dell'intera miniserie, è infatti al suo talento naturale che viene commissionato il compito di incarnare l'iconica figura con tutti i suoi manierismi. Il risultato è un Halston dalla pelle abbronzata, gli occhiali scuri, i vestiti sgargianti e la parlata inconfondibile.
8) Henry Cavill – The Witcher
The Witcher è tornata (qui potete trovare la nostra recensione), con una seconda stagione che mette in campo nuovi personaggi, ci prepara agli eventi futuri e, soprattutto, approfondisce maggiormente la psiche dei suoi protagonisti. Se nella prima stagione, abbiamo conosciuto il lato burbero e irascibile di Geralt, nei nuovi episodi ce ne viene mostrato un lato più emotivo e paterno. Deciso a tutti i costi a proteggere Cirilla, lo strigo porta la ragazza a Kaer Morhen, casa dei witcher, dove spera di tenerla al sicuro.
Su richiesta esplicita di Henry Cavill, grande appassionato dei libri e del videogioco, il personaggio di Geralt viene quindi approfondito sotto una luce diversa, persino più umana. L'attore ama particolarmente il protagonista e si vede dall'intensità e dalla precisione con il quale è sempre più deciso a portarlo in scena. Perché nel mondo dello strigo può anche esserci spazio per i sentimenti e, persino, per una famiglia.
Davvero uno dei migliori attori di questo 2021.
7) Tom Ellis – Lucifer
Un'altra serie tv amatissima dai fan e che si è conclusa quest'anno è Lucifer. Arrivata alla sua sesta stagione, lo show capitanato da Tom Ellis ha chiuso i battenti tra colpi di scena e qualche lacrimuccia. SPOILER Il Diavolo capisce che la sua vera vocazione non è quella di diventare il nuovo Dio, anche se tutti attorno a lui sembrerebbero suggerire il contrario, ma quello di cambiare le regole dell'Inferno rendendolo un luogo di transizione vero il Paradiso FINE SPOILER.
Un finale dolceamaro quello di Lucifer, che vede Tom Ellis dare lustro a un determinato stereotipo rinnovando l'immagine del diavolo e quella dell'Inferno stesso. Nonostante diverse battute d'arresto e alcuni archi narrativi banali e trash, Lucifer ha continuato a farsi apprezzare dai fan di tutto il mondo grazie al talento del suo protagonista e all'alchimia sul piccolo schermo con la partner Lauren German.
6) Michael Douglas – The Kominsky Method
C'è sempre tempo per una seconda possibilità. Da queste premesse parte il Metodo Kominsky, una delle comedy più belle che potrete trovare sul catalogo Netflix e con protagonista Michael Douglas. Protagonista della storia è Sandy Kominsky, un attore fallito che decide di dare lezioni di recitazione per le nuove generazioni. Peccato che, ai ragazzi e alle ragazze di oggi non freghi niente della sublime arte del teatro ma tutto quello che interessa loro è trovare un buon agente e un ruolo per sfondare a Hollywood.
In questo panorama cinico, Sandy rappresenta la voce della verità e se infischia altamente di cosa pensino gli altri. In questa nuova industria cinematografica in cui bisogna muoversi in punta di piedi, Michael Douglas ci ricorda caldamente che possiamo anche riderne di tanto in tanto. Però è un vecchio a poterne parlare perché se fosse uno più giovane di trent'anni succederebbe un macello, e invece è l'eterno Michael Douglas a potersi permettere di guardare in faccia la "nuova" Hollywood, il suo falso perbenismo e alzare il dito medio.
5) William H. Macy – Shameless
Dopo dieci anni si è conclusa Shameless e, di conseguenza, la storia di una delle famiglie più disfunzionali d'America: i Gallagher. Nei sobborghi di South Side, Chicago, abbiamo imparato ad amare e a tifare per tutti i membri della famiglia, anche se un posto nel nostro cuore è da sempre stato riservato a Fiona. La maggiore dei fratelli ha di fatto portato avanti la baracca e si è presa cura del resto della famiglia, data l'assenza della madre tossicodipendente e l'inaffidabilità del padre alcolizzato.
Proprio quel padre-non-padre rimane, però, fino all'ultimo l'epicentro dell'intera serie. Sono suoi i problemi che nell'arco delle stagioni, i figli devono continuamente risolvere e che portano sempre a drammatiche conseguenze. Come un effetto domino, le azioni di Frank sono la causa di altre reazioni, sono il movente per una lucida analisi della società, della morale della vita. La stessa vita di Frank, andata sprecata dopo un inizio promettente, diventa il continuo metro di paragone tra fallimento e successo. Il percorso di Frank rimane coerente fino alla fine, portandolo dalla demenza alcolica alla morte senza nessuno al suo fianco, mentre pensa a ognuno dei suoi figli ma loro non pensano a lui.
4) Billy Porter – Pose
Con una grandissima uscita di scena ci saluta Prey Tell, personaggio interpretato da Billy Porter nella serie tv Pose. Al termine della terza stagione, infatti, SPOILER Prey muore dopo averci regalato un ultimo straordinario spettacolo, una serata musicale ispirata alle Mille e un Notte. Ma una volta che la serata volge al termine, Prey si strucca, si cambia e si dirige verso casa, non prima di aver salutato la vera compagna della sua vita e averle rivolto un silenzioso addio. FINE SPOILER.
Dopo moltissimi anni di gavetta, Billy Porter raggiunge il successo proprio con Pose, serie tv creata da Ryan Murphy che tratteggia lo spaccato della New York delle Ball negli anni Novanta. La personalità eccentrica, estroversa e talentuosa di Porter esplode in questa terza e ultima stagione, costruita appositamente per lui. Si, perché gran parte delle vicende riguardanti il personaggio fittizio di Prey sono eventi realmente accaduti all'attore: dall'infanzia abusata alla malattia.
3) Paul Bettany – WandaVision
Non è solo Tom Hiddleston uno dei migliori attori del 2021 proveniente dalle scuderie Marvel.
WandaVision è stato il primo, vero progetto seriale del MCU ed è stata una scommessa vinta al 100%. Tantissime nomination e un apprezzamento generale di critica e pubblico, merito degli straordinari interpreti che hanno portato in scena l'ascesa di Wanda Maximoff in Scarlet Witch. Al fianco di Elizabeth Olsen troviamo Paul Bettany, un attore che, in quanto a recitazione, ne sa giusto qualcosina. Sullo schermo facciamo la conoscenza di un Visione diverso, più ilare e umano, disposto a tutto pur di proteggere la famiglia creata con Wanda.
Il duo formato da Bettany e dalla Olsen è ipnotico. Nel corso delle puntate li vediamo attraversare "gli anni televisivi" con estrema facilità e divertendosi un mondo. Bettany si dimostra non solo uno degli attori migliori di questo 2021 ma in generale, un artista poliedrico, capace di vestire i panni di un padre amorevole quando quelli di un supereroe.
2) Jason Sudekis – Ted Lasso
Contrariamente a quanto possiate pensare, Ted Lasso non è affatto una serie tv sul calcio.
O meglio lo è, ma è ancora di più la storia dei suoi personaggi. D'altronde da un produttore come Bill Lawrence, già autore di Scrubs, non potevamo che aspettarci un prodotto unico destinato con tutta probabilità a riscrivere certe regole del panorama seriale.
Ted Lasso è un uomo profondamente buono, sotto i cui strati di gentilezza se ne nascondono altri ancora tanto da farci domandare se egli sia effettivamente umano. Il personaggio interpretato da Jason Sudekis decide di buttarsi, di compiere una scelta coraggiosa ma mai azzardata. Vola oltre oceano per guidare la squadra inglese di calcio del Richmond F.C, senza nemmeno conoscere le regole del gioco. Eppure, è proprio quella incapacità a permettere al coach di vedere i giocatori come persone, di vedere il gioco stesso del calcio sotto una luce totalmente nuova.
1) Tom Hiddleston – Loki
Il dio dell'inganno ha finalmente avuto la sua serie tv. Uscita a giugno, Loki ha riscosso un enorme successo tra le fila dei fan più accaniti e non solo, ponendo basi importantissime per quello che sarà il futuro del MCU. In Endgame abbiamo visto una versione di Loki sfuggire alla cattura dopo la battaglia di New York. Quella stessa variante del dio viene, nel primissimo episodio della serie, catturato dal TVA (Time Variants Authority) per rimettere a posto la linea temporale ed evitare possibili eventi Nexus. Un evento Nexus non è altro che una divergenza in quella linea temporale che non può in alcun modo essere modificata, almeno stando alle parole degli agenti del Tempo.
L'avventura di Loki, in puro stile whoviano (con qualche rimando persino a Lost), attraversa il tempo e lo spazio facendogli conoscere diverse versioni di sé stesso. Tra queste spicca Sylvie, una versione di Loki al femminile rapita da bambina dalla propria linea del tempo e, per questo, intenzionata a vendicarsi del TVA. Le strade delle due varianti si incrociano fino a portarli in un luogo dimenticato abitato da He Who Remains.
Tom Hiddleston ama il proprio personaggio e questo è evidente dal modo sincero e appassionato con il quale porta in scena Loki, confermandosi uno degli attori migliori del 2021.