La serie tv su John Wick è in fase di lavorazione. La notizia giunge fresca dal panel della Television Critics Associations. L'attesa per The Continental, questo il titolo dello spin off sull'amatissima serie di film con protagonista Keanu Reeves, sarà ancora lunga però. Dalle parole pronunciate dal CEO della casa di produzione Starz Jeffrey Hirsch è emerso infatti che la serie tv non sarà sul piccolo schermo prima dell'uscita del quarto capitolo della saga cinematografica, prevista per il maggio 2021.
Queste le sue parole:
È improbabile che la serie preceda l'uscita di John Wick 4, al punto in cui siamo adesso. La data della pellicola è già stata stabilita, mentre noi siamo nella prima fase di sviluppo del progetto.
Ma non è tutto, il magazine The Wrap ha riportato un'altra dichiarazione molto interessante da parte di Hirsch.
The Continental sarà una serie tv prequel. Dunque gli eventi dello show avranno luogo in un tempo molto precedente rispetto ai film di Chad Stahelski. Le origini del famoso hotel Continental (a proposito, in questo articolo vi abbiamo parlato dell'hotel che ha ispirato American Horror Story) conosciuto nella saga cinematografica John Wick saranno scandagliate dall'omonima serie tv.
Tra le poche notizie emerse sull'interessante progetto, una ha incrementato l'interesse dei fan. Keanu Reeves sarà tra i produttori di The Continental. La sceneggiatura sarà inoltre curata da Chris Collins, già penna de I Soprano. Ecco le parole di Hirsch:
La serie televisiva sarà ambientata molto prima nella storia del franchise. Sarà uno sguardo nuovo sull'hotel Continental e su come è nato John Wick. È molto indietro nel tempo.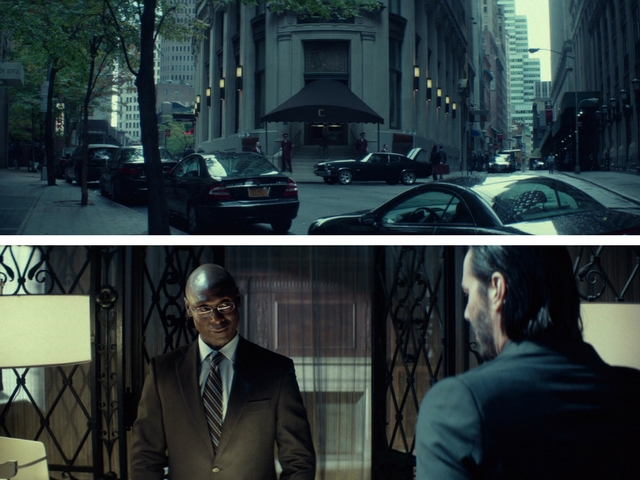 La serie tv racconterà dunque anche la nascita del personaggio, tra i più amati del grande schermo negli ultimi anni. Vedremo quindi un giovane John nel corso degli otto episodi che comporranno lo show. Hirsch non si è però voluto sbilanciare riguardo la possibile comparsa di Keanu Reeves in The Continental, magari in qualche scena flash forward. Siamo piuttosto sicuri però, che nel caso della serie prequel sul franchise di John Wick l'attesa non smorzerà l'hype dei fan ma anzi, lo alimenterà.