Parliamoci chiaro per un momento: le serie tv che si citano una con l'altra sono forse una delle cose migliori mai viste. E io non lo ricordavo, ma è una cosa che anche Gossip Girl è riuscita a fare.
Parliamo di citazioni quando ritroviamo riferimenti ad altri telefilm in ciò che stiamo guardando. Alcuni sono palesi e chiarissimi, altri un po' meno. Ma in ogni caso noi spettatori lo apprezziamo moltissimo.
Ora, ci sono due tipi di citazioni: quelle positive e quelle negative. Strano ma vero, Gossip Girl rientra nella seconda categoria, ovvero quella di cui andremo a parlare oggi: le serie tv che parlano male delle concorrenti.
Come spesso succede, fatemi fare un piccolo disclaimer, prima di cominciare: non sto parlando di parlare male riferendomi alle offese pesanti. Personalmente è una cosa che ancora non ho avuto modo di vedere nel mondo delle serie tv, e direi che è meglio così.
Il "parlar male" a cui noi ci riferiamo evidenzia un riferimento a una data serie tv seguendo un suo possibile aspetto negativo, che viene dunque caricato un po' più della norma. Si capirà meglio nei cinque punti che seguiranno.
1) The Kominsky Method VS The Big Bang Theory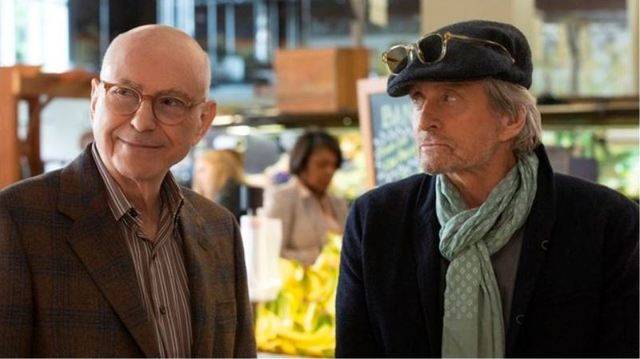 Una serie tv che si è dimostrata una rivelazione, ideata da Chuck Lorre e distribuita a livello internazionale da Netflix. The Kominsky Method segue le vicende dell'insegnante di recitazione Sandy Kominsky, attore ormai caduto in disgrazia dopo una breve carriera.
Questo però non gli impedisce di tentare di nuovo ad avere successo, e lo vediamo nel primo episodio, quando viene citato niente meno che The Big Bang Theory. In un dialogo tra Sandy e il suo agente vediamo il protagonista chiedere di prendere parte a una sit-com, riferendosi apertamente agli attori di "Big Bang coso" e ai loro esorbitanti stipendi.
Il riferimento è ancora più divertente in relazione al fatto che Chuck Lorre è la vera mente dietro The Big Bang Theory, probabilmente la serie che l'ha consacrato.