Affascinanti, sicure e perfette, così vengono spesso descritte le star di Hollywood. Apparentemente esenti da qualsiasi tipo di difetto o imperfezione tendiamo a pensare a loro come a personaggi idealizzati, dimenticandoci che sono umani e che come tali hanno abitudini "particolari". Gossip Girl, Big Little Lies e The Revenant, sono solo alcuni dei titoli che contano sull'interpretazione di attori con manie bizzarre. C'è chi segue un'alimentazione a base di omogeneizzati, chi ha la paura dei germi e chi la fobia dei marciapiedi.
Da Leonardo DiCaprio a Shay Mitchell, ecco i 10 attori con le manie più assurde
1) Leonardo DiCaprio e i temuti marciapiedi
Il leggendario attore è stato fin da piccolo sotto i riflettori tanto che sono davvero poche le persone a non conoscerlo. Quel che tutti non sanno però è la sua piccola "ossessione" per i marciapiedi.
Sì, avete sentito bene.
Qualche anno fa, il divo ha confessato la mania che si porta dietro fin dall'infanzia che, come avrete capito, ha proprio a che fare con una delle cose più normali e scontate del mondo. L'attore ha spiegato come, da casa a scuola, era ossessionato dall'idea di dover mettere sempre i piedi sugli stessi blocchi, addirittura sulle stesse crepe nel cemento.
Se vi state chiedendo se questa mania bizzarra faccia ancora parte della vita della star di Hollywood, la risposta è sì. DiCaprio ha però dichiarato di aver imparato a conviverci e di averla quasi totalmente superata, lasciando spazio, però, a una nuova mania forse più problematica: il disturbo ossessivo-compulsivo.
2) Taylor Momsen da Gossip Girl alle bambole horror
La bellissima ex bambina prodigio, apparsa ne Il Grinch e poi nella famosissima Gossip Girl, ha lasciato ormai da tempo l'immagine acqua e sapone per uno stile più dark, preannunciato già dalle ultime stagioni della serie che l'ha resa nota agli occhi del pubblico.
Anche in questo caso, non tutti sanno che Taylor ha una piccola mania creativa, che potremmo definire "particolarmente inquietante".
La stylist di Gossip Girl ha infatti unito la sua passione per la moda e per il dark nella creazione di piccole bambole. Tutto molto tenero se non fosse che le bambole sono a tema horror e decisamente spaventose.
Secondo quanto riportato da alcuni vicini, l'attrice ne avrebbe addirittura sistemate diverse sulla facciata della sua casa, portando molti residenti del quartiere a lamentarsi e a chiederle di rimuoverle.
In ogni caso un ottimo arrendamento per Halloween.
3) Cameron Diaz e l'igiene maniacale
Nota al pubblico per le sue grandi interpretazioni cinematografiche, la sua bellezza naturale e la decisione di ritirarsi dal set, Cameron Diaz è stata spesso al centro di discussioni riguardanti le sue scelte di vita bizzarre.
Attenta all'ambiente, l'attrice sostiene di non tirare spesso lo sciacquone e di non utilizzare il deodorante da vent'anni.
In un periodo in cui l'igiene delle mani è al primo posto, la diva di Hollywood si è trovata in linea con le nuove normative, sostenendo che da sempre è una delle sue manie più grandi. La Diaz, infatti, ha dichiarato di lavarsi le mani fino a 100 volte al giorno a causa di una fobia eccessiva verso i germi. Inoltre, sostiene di non riuscire a toccare le maniglie delle porte con i polpastrelli e di utilizzare sempre il gomito al loro posto.
Che dire, sicuramente un ottimo esempio di questi tempi.
4) Megan Fox e le posate rigorosamente personali
Come l'attrice di Gossip Girl, anche la Fox ha abbandonato il viso acqua e sapone per concedersi qualche ritocchino di troppo. Divenuta nota per il suo ruolo nel film Transformers, l'attrice è stata spesso al centro di discussioni e critiche, anche in merito al suo comportamento sul set.
Non tutti sanno, però, che anche a tavola ha delle regole ben precise, o meglio: delle manie molto strane.
La supermodella è solita portarsi dietro le posate igienizzate da casa. Ogni volta che si trova in un ristorante estrae dalla sua borsetta coltello e forchetta personali, spesso lasciando di sasso i camerieri. Come se non bastasse, la Fox ha dichiarato di non essere mai andata in un bagno pubblico e di bere sempre utilizzando le cannucce "usa e getta".
Un'altra mania assurda degna di nota, inoltre, è quella per la carta. Fortunatamente, grazie alle nuove tecnologie la modella e attrice non è più costretta a plastificare i suoi copioni o a bagnare le dita prima di poterli leggere, potendo usare un tablet.
5) Reese Witherspoon e gli omogeneizzati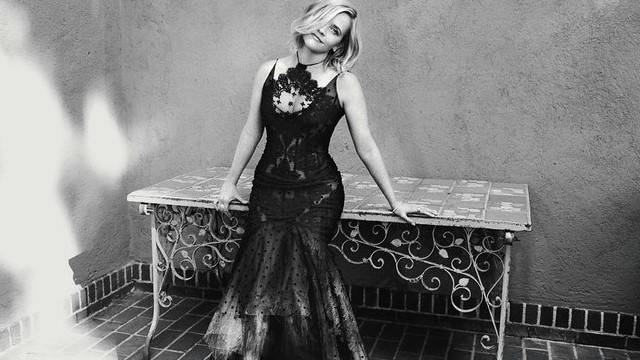 Tutto ci aspetteremmo aprendo il frigo di una star di Hollywood, meno che la presenza di grandi quantità di omogeneizzati.
L'attrice della nota serie Big Little Lies ne va ghiotta, mangiandone diversi in tutta la giornata. In particolare, li predilige a colazione e a cena, concedendosi un solo pasto solido per il pranzo.
Ne mangia fino a 14 al giorno, scegliendo il gusto tra quelli presenti sul mercato che spaziano da frutta, verdura, carne o pesce. Questa particolare mania deriva da una dieta chiamata Baby Food Diet, creata dalla personal trainer di Madonna e Gwyneth Paltrow.
Diverse star di Hollywood ne fanno un uso massicio (direi anche abuso). Gli omogeneizzati per bambini, infatti, contengono poche calorie e pochi grassi. Sarà questo il segreto della linea perfetta dell'attrice di The Morning Show?
6) George Clooney e i calzini nuovi
Famosissimo e chiacchieratissimo, l'attore del recente The Midnight Sky è stato spesso al centro di gossip e rumors che lo vedevano protagonista con attrici bellissime e infine marito della bellissima Amal. Anche in questo caso una mania assurda dell'attore è passata in sordina, ovvero la sua ossessione per i calzini nuovi.
Il divo ha dichiarato di non indossare mai lo stesso paio di calzini per due volte. Un grande spreco direte voi. Al contrario, resterete sorpresi nel sapere che dopo averli utilizzati li lava e li regala a una casa di accoglienza per senzatetto.
Dunque, una mania vera e propria (e anche costosa) sfruttata però per una buona causa.
7) Johnny Depp dorme con i vestiti di scena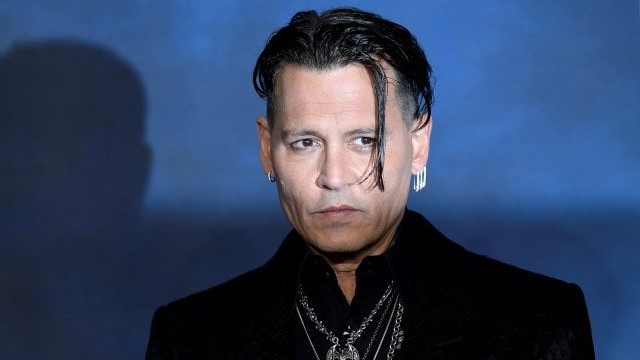 Superbo attore di alcune delle migliori produzioni cinematografiche dell'ultimo ventennio, Johnny Depp è purtroppo sulla bocca di tutti a causa del processo che lo vede coinvolto con l'ex moglie e che con tutta probabilità (noi speriamo di no) segnerà la fine della sua carriera da attore.
Molti hanno tentato di capire i segreti della star, che nel corso degli anni è riuscita a interpretare alcune delle parti più particolari del cinema, come ad esempio Jack Sparrow o Willy Wonka. A rivelarne uno è proprio l'attore che ha dichiarato di dormire con i vestiti di scena per entrare meglio nei panni del personaggio.
Questa mania assurda sembra sicuramente aver giovato alle sue interpretazioni. Ma ce n'è un'altra che è veramente incredibile su di lui: durante i suoi viaggi porta sempre con sé un naso da clown, questo a causa della sua grande fobia verso i pagliacci. Secondo quanto dichiarato da Depp, il naso lo aiuta a tenere la sua paura sotto controllo.
"C'è qualcosa che mi inquieta nei volti dipinti dei clown, nei sorrisi fittizi", ha confidato.
8) Charlize Theron e l'ordine maniacale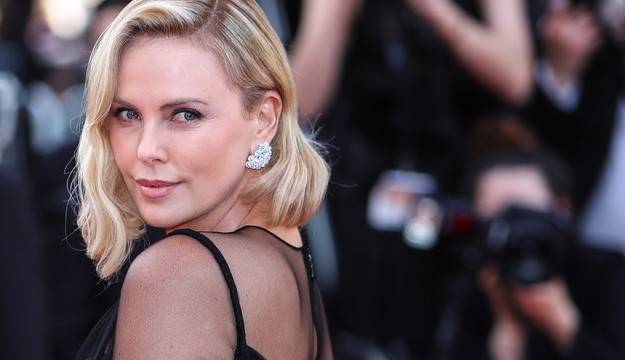 Se la protagonista di Gossip Girl è solita arredare la casa con bambole inquietanti, la bellissima Charlize Theron è più propensa per il minimal e soprattutto per il massimo ordine.
La diva, single da tempo, ha confessato quella che secondo lei è la ragione per cui spaventa gli uomini: la mania dell'ordine maniacale.
La donna ha infatti affermato che getta via qualsiasi cianfrusaglia le capiti sottomano, anche quando si tratta di oggetti non suoi. Detesta l'accumulo di oggetti inutili in giro per casa, aggiungendo inoltre di aver gettato via le scarpe di un uomo che frequentava, ribadendo come questa mania assurda sia difficile da far accettare alle altre persone, in particolare a un ipotetico partner.
L'attrice ha dichiarato di essere "scandalosamente disponibile". Troverà mai un uomo maniaco dell'ordine come lei? Noi le auguriamo di sì.
9) Katie Holmes e la dieta monoalimento
Come Reese Witherspoon, anche l'attrice di Dawson's Creek ha una particolare mania in ambito alimentare. Siamo stati abituati a vederla sempre in ottima forma, ma solo di recente la Holmes ha dichiarato la sua fissa assurda che le ha permesso di tenere quella linea negli anni: una dieta monoalimento.
In questo caso la consistenza della dieta è facilmente intuibile dal nome: si mangia sempre la stessa cosa, che sia minestrone, broccoli o ananas. Un sacrificio non indifferente per mantenere il fisico in perfetta forma che, per la ex moglie di Tom Cruise, pare essere diventato una vera e propria ossessione.
La donna ha scelto il suo alimento che parrebbero essere i broccoli, coadiuvati solo in rare occasioni da una piccola porzione di carboidrati.
Questa dieta, caldamente sconsigliata dai nutrizionisti, sarebbe la mania più grande dell'attrice, che la porterebbe ad avere il frigorifero sempre pieno di broccoli. Saranno contenti i figli?
10) Shay Mitchell e le salse piccanti in borsa
Resa celebre dalla serie Pretty Little Lies, la giovane attrice (da poco diventata mamma) ha una piccola mania che si porta dietro da anni: nella sua borsetta non mancano mai le salse piccanti.
Shay ha rivelato in diverse interviste di essere una grande amante dei condimenti focosi, che utilizza su ogni pietanza e a qualsiasi ora. La giovane donna sostiene che più un piatto è piccante meglio è.
Ha inoltre affermato di amare talmente tanto il gusto piccante da essere particolarmente previdente ogni volta che mangia fuori, non riuscendo a fare meno della sensazione di pizzicore che le dà il suo condimento preferito.