4) Seinfeld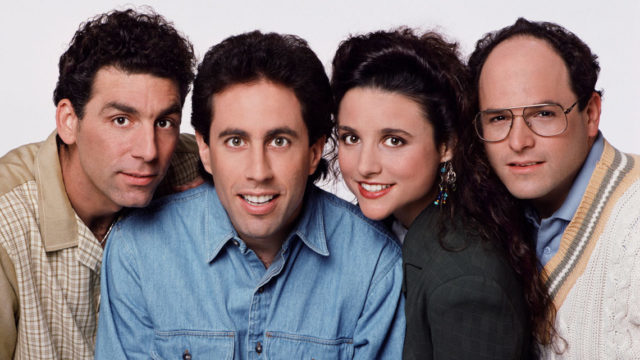 Dopo Game of Thrones cambiamo genere. Seinfeld è una delle situation comedy americane più famose che la NBC ha trasmesso dal 1989 al 1998 per un totale di 9 stagioni. In Italia non ha avuto lo stesso successo, complice il fatto che non è mai stata trasmessa da network di primo grido. L'abbiamo vista sul canale Videomusic e poi su TMC.
In questo caso non possiamo parlare di pilot inedito, perché il primo concepito andò in onda, ma una sola volta perché considerato troppo debole. Fu quindi sostituito con una nuova puntata rigirata.
Molti elementi erano però diversi. Il titolo originale era The Seinfeld Chronicles, il personaggio di Elaine Benes, tra le protagoniste femminili che saranno in tutte e nove le stagioni, non esisteva e Cosmo Kramer, il pazzo vicino di casa di Jerry Seinfeld, si chiamava Cosmo Kessler. Il cambiamento più importante era il main theme. La sigla di Seinfeld è un riff di basso, molto riconoscibile, utilizzata anche tra una scena e l'altra. Nell'episodio originale era completamente diversa, ricordava più il ritmo di una batteria.