Generalmente il pilot di una Serie Tv può essere un imprinting su due livelli. Il primo coinvolge il network, che ne decreta il successo o ne sancisce la morte. Il secondo coinvolge gli spettatori, invitandoli a proseguire o a cambiare canale. Se il responso è positivo su entrambi questi livelli, lo spettatore prosegue la sua relazione con la serie, si affeziona ai personaggi, alle dinamiche e dà per scontato che quella sia LA storia. Non sa che alcune famose Serie Tv, come Game of Thrones per esempio, hanno una puntata pilota bocciata che avrebbe potuto portare le storie in altre direzioni.
Questo articolo è un grandissimo What if. Come sarebbero andate le cose se i pilot originali avessero passato il giudizio in primo grado?
Siamo qui per fare un viaggio di fantasia con le 10 Serie Tv che hanno una 1×01 inedita e potenzialmente capace di cambiare ogni cosa.
1) Star Trek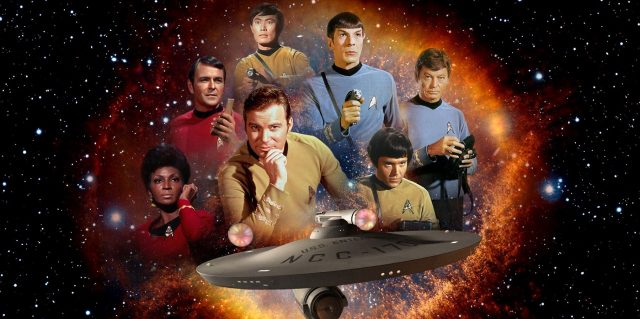 Partiamo dalla serie cult di Gene Roddenberry, iniziata nel 1966 e diventata uno dei più prolifici fanchise fantascientifici della storia della Tv. Star Trek ha all'attivo sei saghe, di cui una animata, tredici film e una comunità di appassionati che fa a braccio di ferro solo con quella di Star Wars.
Roddenberry nel 1964 propose il primo episodio di una serie che chiamò "Wagon Trains To The Star", ispirata alla serie western Wagon Trains in onda in quel periodo. Tale puntata originale si intitolava The Cage, il protagonista non era il capitano Kirk di William Shatner, bensì il capitano Christopher Pike di Jeffrey Hunter. Il vulcaniano Spock aveva un ruolo molto meno importante di quello che avrà in seguito. L'episodio non piacque per nulla alla NBC che lo giudicò lento, macchinoso, intellettuale e con decisamente poca azione.
La cosa che stupisce è che il network non era intenzionato a dare una seconda possibilità alla serie, nonostante avesse apprezzato l'idea innovativa dell'autore. Fu grazie all'attrice comica Lucille Ball che, in qualità di proprietaria dello studio di produzione Desilu, chiese all'emittente una seconda possibilità per il futuro Star Trek. Fu così girato "Where no man has gone before", che il network apprezzò e che andò in onda  (con ulteriori modifiche) l'8 settembre 1966.