È vero che i cambiamenti sono necessari, modificano la storia, sembrano quasi mettere in ordine ciò che prima non lo era. Anche le cose inutili prendono valore, conquistano la trama con progressiva voracità diventando protagoniste silenti ma necessarie nella loro esistenza. Non sempre però l'opportunità di una nuova grande storia viene sfruttata. È forse questo a fare la differenza, a dettare le linee guida di quella distinzione netta tra una grande e una mediocre serie tv. In questa sede prenderemo in esame alcuni capisaldi della serialità che hanno stravolto drasticamente la propria storia prendendosi il rischio di fallire. Homeland, Dexter, Peaky Blinders, Hannibal, Game of Thrones, ma soprattutto Penny Dreadful.
Potrebbe sembrare una mossa azzardata, e in effetti lo è. Hanno rischiato tutto gli autori di Homeland quando hanno deciso di tagliar fuori Brody dalla trama. Lo hanno trasformato in un ricordo, nell'eredità del colore dei capelli della figlia, nelle memorie astratte ma fin troppo coinvolgenti di Carrie Mathison. Dopo la sua morte tutto è diminuito, il coinvolgimento dell'Oriente, la felicità, gli ascolti. Homeland ha rischiato il tutto per tutto, ed è sopravvissuta. Che i vecchi fan lo vogliano o meno, è risorta dalle ceneri di un personaggio per definirne con massima precisione un altro. Brody muore e Carrie diventa veramente protagonista, tuttora è lei a tenere in piedi tutto. Con maestria e decisione, come l'abbiamo conosciuta nelle prime stagioni, ma adesso c'è qualcosa in più, è lei a dover scrivere la storia, da sola, ora più che mai.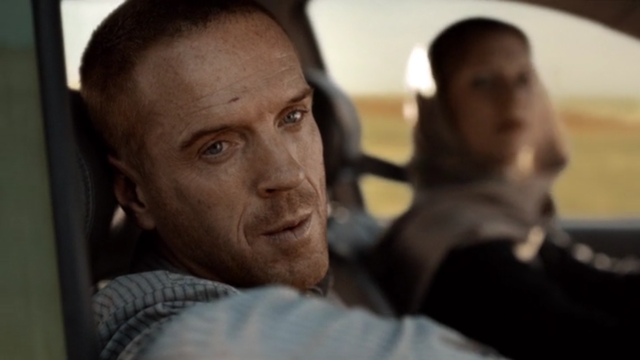 Chi invece non viene lasciato solo nella trama della serie tv di cui è protagonista è Jon Snow. Non è mai stato l'unico punto fermo in Game of Thrones e il finale della quinta stagione lo ha quasi ucciso. È pur vero però che il suo ruolo è a volte dominante, ma non è comunque il solo protagonista. D'altronde Game of Thrones ha deciso di basare intere stagioni sulle morti dei propri personaggi, tenendo sempre in prima linea però quelli con più seguito e più valore. Scelta vincente, forse ripetuta per troppe volte. La differenza sta anche qui, il rischio di allontanare il pubblico quando il personaggio che deve morire è il solo protagonista è molto più alto.
Quando la serie tv poggia su più personaggi ed è fatta bene è ovvio che il rischio diminuisce. Ovviamente la scelta di chi deve morire è ancora più ardua.
Può non essere il protagonista, ma un personaggio marginale che comunque in qualche modo dà forza alla trama. È l'idea che fa da sfondo all'ultima puntata della seconda stagione di Hannibal. Come un mezzo di contrasto che riempie ogni crepa del finale, si fa sempre più denso e si trasforma nel sangue delle vittime. Questa scelta ha deciso quell'episodio e l'intera terza stagione. Il rischio qui era di andare a complicare ulteriormente una trama già di per sé intricata, ma nulla che Bryan Fuller non riesca a gestire, anzi, riuscì a servirsene per creare un'altra stagione capolavoro.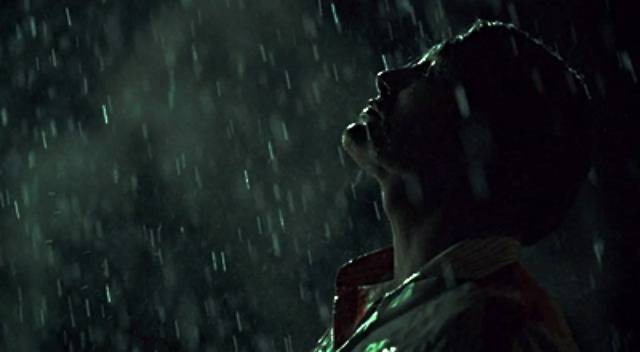 A volte guadagnare del tempo nella scelta significa creare più aspettativa e permettere un attaccamento più forte ai personaggi. Ne abbiamo fatto esperienza con Peaky Blinders, soprattutto nella quarta stagione. Una morte e una finta morte hanno addirittura incuriosito e riacceso la trama. Anche se Peaky Blinders ci aveva già sorpreso con un'altra dipartita tanto inaspettata quanto sofferta. Sulla stessa linea guida troviamo anche Dexter, una serie tv che sceglie divinamente il momento giusto per ogni addio. Persino l'ultimo, il più triste, avviene coerentemente con la trama. Diventa facile accorgersi di come le morti siano ben sfruttate, basti pensare a come i nemici di Dexter spariscano quasi in maniera indifferente ai nostri occhi. Anche quelli che fanno parte della polizia diventano semplici ricordi. La loro morte tocca relativamente lo spettatore, ma fornisce punti di svolta necessari e dinamici.
E poi ci sono le morti da finale, quelle che accompagnano le più belle serie tv di sempre. Potremmo citarne tantissime, la più recente è forse Penny Dreadful. Il finale è un vero e proprio componimento poetico, capace di cullare con malinconia i personaggi e lo spettatore e poi togliere le mani facendoci precipitare nel più buio degli abissi. Questo perché Penny Dreadful celebra la morte in ogni suo aspetto, ma l'immensa genialità del finale è l'ode che le si fa. È come se fosse proprio la morte a esalare l'ultimo suo respiro mentre si accascia a terra e concede alla luce di comparire di nuovo.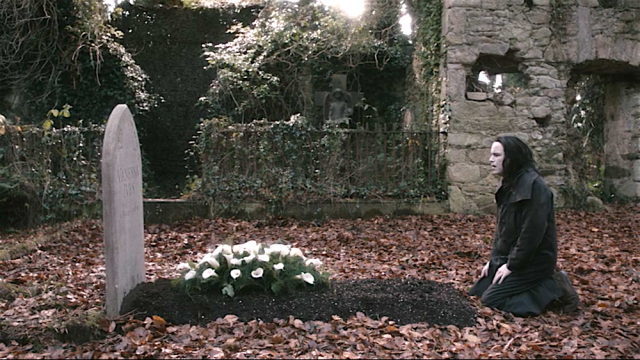 Leggi anche – La vera vittima di Dexter Morgan