Gli showrunner di Westworld, Jonathan Nolan e Lisa Joy, sono proprio impazziti. Il mega progetto della HBO, che è stato presentato per la prima volta nel 2016, è uno dei preferiti del popolo di Internet. La Serie Tv ha sviluppato una fanbase appassionata su Reddit, che ha analizzato ogni dettaglio del western di fantascienza per trovare indizi su quello che sarebbe accaduto dopo. E la maggior parte delle volte c'hanno azzeccato. La seconda stagione non è ancora iniziata e già i fan hanno trovato tutti gli ultimi indizi: prima c'era il poster della seconda stagione con un codice nascosto all'interno che rivelava un trailer segreto. Successivamente, i fan hanno trovato un indizio nascosto all'interno del sito web di Delos che ha portato a un nuovo teaser che promuoveva la compagnia fittizia.
Nolan in precedenza aveva annunciato di avere un "piano controverso". Durante un AMA (Ask Me Anything) su Reddit, Nolan ha rivelato il famoso piano ma ha lasciato agli spettatori la decisione di eseguirlo. Lui e Joy pubblicheranno un video che descrive l'intera trama della seconda stagione. I fan che vorranno vedere il video spoiler saranno liberissimi di farlo. Inoltre, Nolan ha paragonato il video di spoiler ai libri di Game of Thrones: quelli che li hanno letti prima di guardare le prime cinque stagioni sapevano già tutto. Ecco la dichiarazione completa: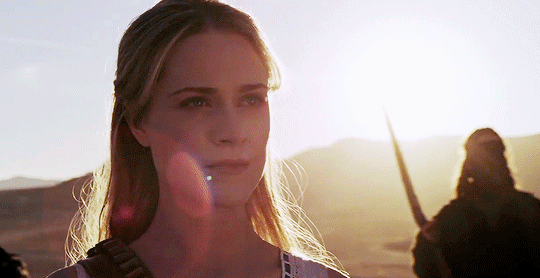 Le "teorie" possono effettivamente essere spoiler e la linea di demarcazione tra i due è labile. È qualcosa a cui abbiamo pensato dalla scorsa stagione. I fan di Game of Thrones, ad esempio, si sono mobilitati e hanno protetto i segreti della narrativa in parte perché già conoscevano quei segreti (fino alla quinta stagione). Abbiamo pensato a lungo e duramente, e abbiamo preso una decisione difficile (e potenzialmente molto controversa). Se siete d'accordo, pubblicheremo un video che illustra la trama (e le svolte) della stagione. Tutto. In anticipo. In questo modo i membri della comunità possono distinguere tra ciò che è "teoria" e ciò che è spoiler. È una nuova era. Un nuovo mondo in termini di relazione tra la gente che fa spettacolo e la comunità che li guarda. E la fiducia è una grande parte di ciò. Abbiamo reso il nostro cast parte di questa decisione e sono pienamente d'accordo. Siamo così entusiasti di essere in questo con voi ragazzi insieme. Quindi, se questo post raggiunge i 1000 upvotes, consegneremo la merce.
Il fatto che il video sia rilasciato o meno verrà lasciato ai Redditors, alcuni dei quali stanno già teorizzando che il video sarà un modo per ingannare i fan. E questo è il video preso da YouTube dal canale di Singing Traveller047 che presenta immagini che i fan non vorrebbero perdersi. (o forse si)
LEGGI ANCHE-