Attenzione fan di Twin Peaks: la Signora Ceppo avrà un proprio documentario.
Il regista e collaboratore di David Lynch, Richard Green, sta lavorando al documentario, presto in uscita, "I Know Catherine, The Log Lady".
Durante la sua carriera,
Catherine E. Coulson
ha recitato in numerosi film e serie televisive, ma sarà sempre ricordata come la "Log Lady" di
David Lynch
in Twin Peaks. Il regista
Richard Green
, che ha collaborato con Lynch numerose volte e ha recitato in
Mulholland Drive
, ha annunciato un nuovo documentario dedicato a Catherine Coulson e all'eredità della Signora Ceppo.
I Know Catherine, The Log Lady
sarà l'unico documentario autorizzato sulla defunta attrice. Green ha lanciato una campagna ufficiale su Kickstarter per contribuire a raccogliere fondi per l'avvio della produzione. La Coulson è deceduta a causa di un cancro solamente quattro giorni dopo aver girato la sua
scena finale
in
Twin Peaks: The Return
. L'ultima apparizione della Signora Ceppo è uno dei momenti più strazianti dell'intera Serie Tv. Margaret Lanterman ha dato il suo addio nell'episodio 3×15, parlando al vice Hawk al telefono e dicendogli: "
You know about death; that it's just a change, not an end.
" Questo discorso, già di per sé commovente, diventa ancora più emozionante una volta saputo che l'attrice Catherine E. Coulson è morta di cancro due anni prima che la scena venisse trasmessa in televisione.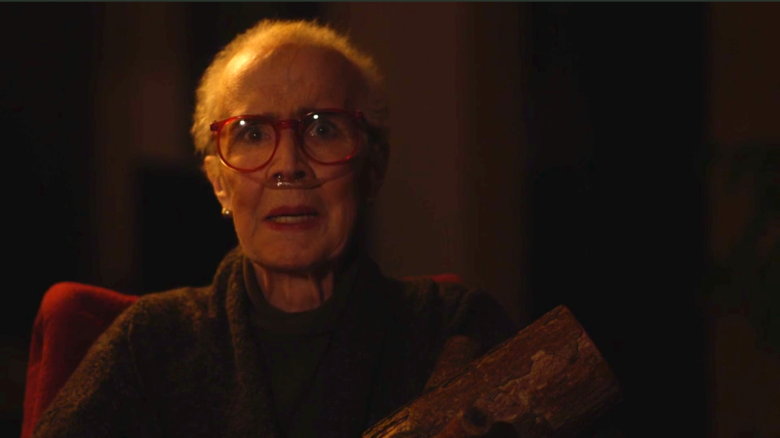 Il documentario esplorerà la sua vita: come Signora Ceppo e come una delle prime donne nella Gilda Cinematografa Internazionale. David Lynch ha dato al documentario la sua piena benedizione e parteciperà alle interviste per il film. "Gli spettatori impareranno così tanto sulla Coulson e la apprezzeranno come essere umano", ha detto proprio il visionario regista riferendosi al progetto.
"È una persona che dovrebbe essere apprezzata davvero".
La campagna Kickstarter di Green ha un obiettivo di $250.000. Puoi visitare la pagina
qui
e contribuire alla realizzazione di questo commovente documentario.
Leggi anche – TWIN PEAKS, un personaggio alla volta: la Signora Ceppo