Se i drammi e i misteri delle casalinghe disperate di Wisteria Lane non vi sono bastati, se cercate qualcosa di più intrigante e veritiero, ma rimanendo nello stesso contesto, The Real Housewives di Napoli è il docu-reality che stavate aspettando.
Gli amanti del trash e i serie tv addicted avranno già sentito questo titolo in precedenza. Citato in innumerevoli serie televisive dacché esiste, The Real Housewives è un franchising molto seguito negli Stati Uniti e all'estero. Ispirato alle avventure di Desperate Housewives e Peyton Place, questo reality prodotto dalla NBC, trasmesso dal canale Bravo, documenta e racconta le vite delle donne più facoltose, più glamour e più in vista degli Stati Uniti.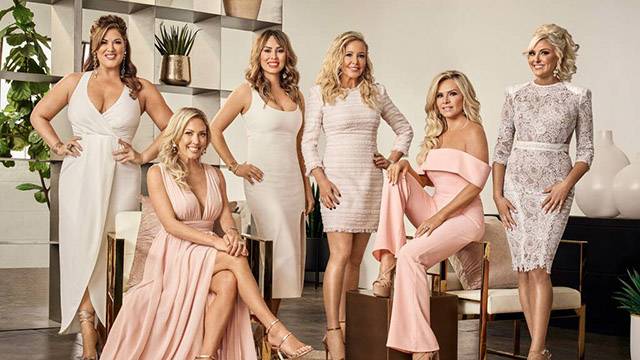 La prima versione risale al lontano marzo del 2006 ed è andato in onda per ben quattordici anni, focalizzandosi sulle vite personali e professionali di alcune donne dell'Orange County, in California. Grazie al successo ottenuto, il format si è esteso, dando vita a diversi spin-off ambientanti a New York, Atlanta, New Jersey, Washington D.C., Beverly Hills, Miami, Potomac e Dallas. Nel 2019 è stato annunciato un nuovo spin-off ambientato a Salt Lake City.
Ma la potenza del reality sulle casalinghe più facoltose degli Stati Uniti ha passato i confini e le barriere culturali, diffondendosi anche nel resto del mondo. Diversi sono, infatti, i paesi che lo hanno adottato. La prima nazione a produrre una sua versione del reality è stata la Grecia con The Real Housewives of Athens. A seguire poi il Canada con Vancouver e Toronto, l'Australia con Melbourne e Sydney, l'Inghilterra con il Cheshire, la Nuova Zelanda con Auckland, l'Ungheria, il Sud Africa e la Tailandia con Bangkok. Mancavamo solo noi italiani all'appello. E, finalmente, RealTime ha deciso di deliziare le nostre vite con The Real Housewives di Napoli che sarà la prima versione italiana del famoso reality. Dopo l'annuncio del progetto e, a poche settimane dal presunto primo episodio, che si dice verrà rilasciato intorno al 13 dicembre 2019, abbiamo la possibilità di conoscere e dare un volto alle casalinghe che ritroveremo nel programma.
Dopo un lungo casting, sono state scelte sei donne. Tra cui anche Noemi Letizia, nota per essere finita al centro di gossip per una presunta relazione con Silvio Berlusconi. Ma andiamo a scoprire i restanti nomi e qualcosina sul loro conto. Sulla pagina ufficiale di RealTime sono stati rilasciati i loro profili.
Daniela Sabella
È un'organizzatrice di eventi. Single e con una figlia. Vive a Posillipo e rivolge un'attenzione maniacale alla sua alimentazione.
Maria Consiglio Visco Marigliano del Monte
È una duchessa, ma anche una conduttrice radiofonica e una scrittrice. Ha una cagnolina di nome Chanty che definisce il suo unico amore.
Noemi Letizia
Madre di tre figli, avuti da due compagni differenti, Noemi vive a Chiaia con la sua famiglia allargata. Il suo motto, che ha anche tatuato sul braccio, è "Sii affamato, sii folle!" (Stay hungry, stay foolish! – lo slogan citato in uno dei più famosi discorsi di Steve Jobs).
Raffaella Siervo
Mamma divorziata di Torre del Greco, discende da una famiglia facoltosa di commercianti di perle e coralli. Va fiera di non essere mai ricorsa alla chirurgia estetica.
Simonetta De Luca
Madre di due figlie e amante dello sport. Psicologa, ma anche stilista. Cerca di tenersi in forma, ma quella non è la sua unica passione: ama molto i motori.
Stella Giannicola
Nota per i suoi "Beauty Party", Stella è la titolare di un noto e importante centro estetico di Napoli. Vive a Posillipo. Si è sposata e ha divorziato tre volte.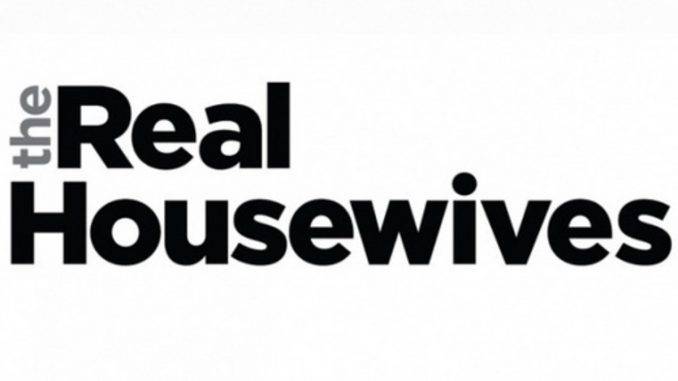 Gli abbonati a Dplay Plus potranno avere un primo assaggio delle avventure della casalinghe di Napoli già a partire dal 29 novembre 2019. Gli altri dovranno aspettare dicembre. Il reality andrà in onda ogni venerdì da dicembre a gennaio.