The Office è una delle sitcom più viste e amate. Ora possiamo vedere i personaggi in una nuova veste: arriva infatti una versione del celebre gioco UNO dedicata alla serie Tv. E con una regola speciale ispirata a uno dei personaggi.
La versione di UNO dedicata a The Office
La Mattel, casa di produzione del gioco di carte UNO, ha rivelato la notizia della produzione di una versione a tema The Office.
Le carte sono state ridisegnate e avranno come protagonisti Jim Halpert (John Krasinski), Pam Beesly (Jenna Fischer), Dwight Schrute (Rainn Wilson) e Michael Scotti (Steve Carell) in alcune delle scene più iconiche della serie.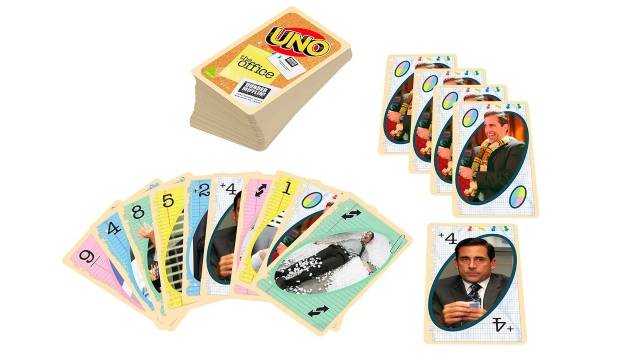 Questa versione include anche una regola speciale: la Regola del Famoso Chili di Kevin Malone. Nella serie Kevin fa cadere un'enorme pentola di chili che aveva preparato con tanta cura. Dopo l'iniziale delusione, cerca di raccogliere il chili dalla moquette dell'ufficio per rimetterlo nella pentola. La regola, dunque, obbligherà tutti i giocatori a far cadere le proprie carte sul tavolo.
La versione The Office di UNO è ordinabile per la prevendita al costo di $ 5,99. Oltre a questa, sono state distribuite altre versioni speciali, tra cui quelle di Harry Potter, di Barbie e dei Simpson.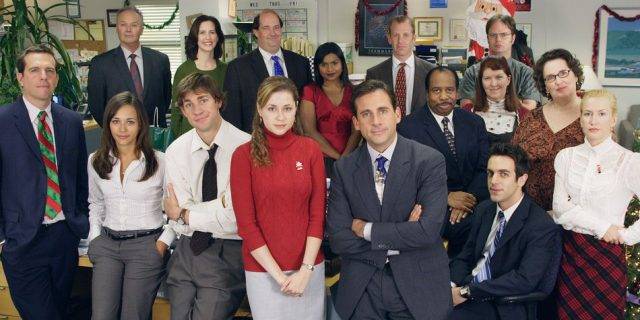 The Office è il remake statunitense dell'omonima serie britannica creata da Ricky Gervais e Stephen Merchant. I due hanno lavorato alla versione statunitense insieme a Greg Daniels. La serie tv è andata in onda sulla NBC dal 2005 al 2013, con nove stagioni, che puoi (ri)vedere su Amazon Prime Video.
Gli episodi sono realizzati con la tecnica del falso documentario e narrano le vicende di un gruppo di colleghi che lavorano nella filiale di Scranton della Dunder Mifflin, un'azienda che si occupa della distribuzione di carta.
Siete pronti a sfidarvi con i vostri amici a questa nuova versione di UNO?