Non sappiamo ancora se questa notizia sia vera al 100% ma chi sta guardando la quinta stagione di The Flah ha potuto senz altro notare la poca presenza scenica di Cisco Ramon. Il giovane nerd dopo la fine della sua relazione e la finta morte per incastrare Cicada non è stato molto presente all'interno del Team Flash. Tutti questi indizi ci portano a pensare al fatto che Carlos Valdes potrebbe lasciare la serie tv della The CW alla fine della quinta stagione.
Prima era solo Cisco, poi è diventato Vibe ma Valdes è sempre stato il centro di The Flash. Senza di lui non esisterebbe nessun velocista scarlatto. La notizia che sta facendo il giro dei social sarebbe partita da alcune dichiarazioni dell'attore. Infatti, sarebbe sua l'idea di abbandonare la serie per dedicarsi a nuovi progetti. Essendo un'indiscrezione non sappiamo veramente se questo accadrà, ci sono anche buono probabilità che Cisco rimanga a far parte del team dopotutto. Ma se questo dovesse accadere, come verrà gestita la sua uscita di scena?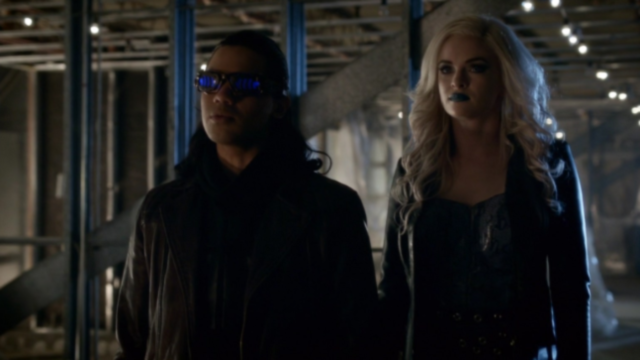 Sarà la vittima finale del piano di Cicada, come aveva sempre voluto il villain della stagione, oppure sarà solo un semplice "arrivederci". Speriamo di non doverlo scoprire mai. La presenza di Cisco in The Flash è sempre stata fondamentale per il velocista. Grazie alla sua intelligenza e alla capacità di scegliere i nomi più bad-ass per i cattivi, questo prima di diventare Vibe. Dopo aver acquisito i poteri da metaumano è riuscito a dare un supporto maggiore alle imprese di Barry e i suoi.
Se c'è qualcuno che può salvare Barry dal compiere ulteriori idiozie quello è Cisco Ramon! Un particolare che ci fa sperare è che nei fumetti Cisco ha un ruolo importante nel crossover Crisi sulle Terre Infinite, che si dia il caso sia il crossover il programma della prossima stagione dei supereroi The CW.