***QUESTO ARTICOLO CONTIENE SPOILER***
Eccoci giunti alla terza parte di Crisis on Earth-X, ovvero l'ottava puntata di The Flash. Gran parte del nostro Team è stato sedato, privato dei rispettivi poteri e portato a Terra-X, l'oscura terra dove i nazisti hanno vinto la seconda guerra mondiale ("I hate Nazist"). I miei colleghi prima con Supergirl, in questo articolo e poi con Arrow qui hanno brutalmente e fedelmente dato lettura delle precedenti puntate.
Oggi io mi occuperò di The Flash e di quanto l'immagine di Iris che si lamenta sulla sedia girevole mi abbia fatto venire la nausea del resto del Team. Ecco a voi le pagelle di Crisis on Earth-X parte 3:
The Flash/Barry Allen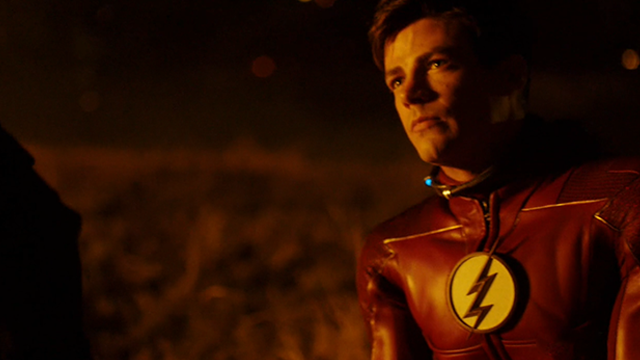 Nonostante sia l'ottavo episodio di The Flash, il velocista scarlatto non brilla particolarmente. Se nel primo episodio inebriato dal clima "matrimonio" ha voluto fare da consigliere a Kara e Oliver, in questa puntata svolge esattamente la sua funzione: braccio destro di Arrow. Barry sa qual è il suo posto e svolge a pieno la sua funzione perché sa che Oliver è l'unico che riesce a mantenere la calma in ogni situazione. BRAVO SOLDATO. VOTO 6.
Felicity e Iris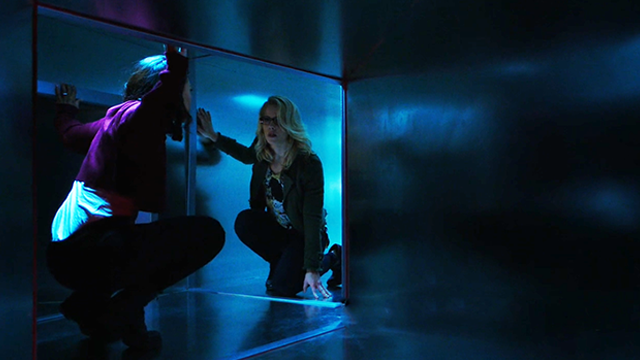 State parlando con una che con Iris non ha proprio un bel rapporto. Nella puntata precedente l'ho vista seduta su quella sedia girevole lamentandosi del perché i "nerd" tardassero a trovare la localizzazione dei nazisti. Ma, sarà forse per l'influenza di Felicity, questa volta sono sorpresa. Iris e Felicity a spasso per i condotti della Star Labs, tra una chiacchiera e l'altra sul perché la seconda non vuole sposare Oliver, sembrano averci capito qualcosa. Decidono di salvare Kara, da vere badass. Il risultato poi è quello che è, ma per lo meno ci hanno provato. L'IMPORTANTE É PARTECIPARE. VOTO 7.
Oliver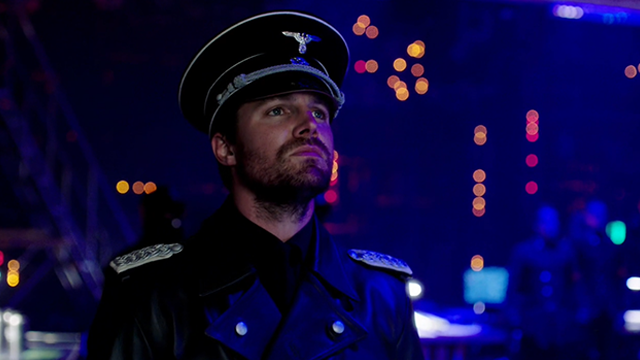 L'uomo al comando in ogni terra. É vero: la sua amata Felicity non vuole sposarlo, il doppelganger del suo amico Tommy è morto. Ma Oliver sa come incanalare tutto questo in determinazione e ostinazione. Sa essere un buon leader e detta il piano al suo team. HEIL MEIN FUHRER. VOTO 7.
(N.B.: perché tutti i doppelganger hanno un espressione diversa rispetto all'originale tranne quello di Oliver?)
Sara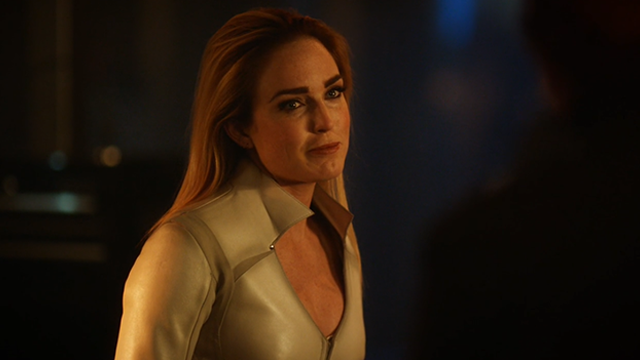 Non so come sarebbe stato questo crossover senza Sara e non voglio saperlo. Il capitano della Waverider dispensa consigli, anche quando per lei la situazione inizia a farsi difficile. Tutti quanti nel team hanno dovuto avere a che fare con un doppelganger cattivo proveniente da Terra-X. Alla vista del padre, lo Sturmbannfuehrer Lance, Sara rimane colpita ma non si fa prendere dai sentimenti. Fredda come il ghiaccio, capisce che quello non è realmente il padre. SE NON CI FOSSE BISOGNEREBBE INVENTARLA. VOTO 8.
Alex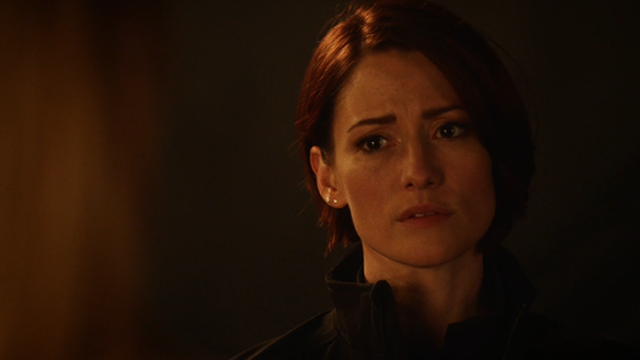 Vi svelo un segreto: a me Alex non piace. Apprezzo che voglia sempre correre in difesa della sorella, ma dovrebbe anche pensare che Kara è Supergirl. Il suo continuo piangersi addosso per via di Maggie e Kara a lungo andare potrebbe anche risultare stucchevole. A UNA CERTA BASTA EH. VOTO 5.
Winn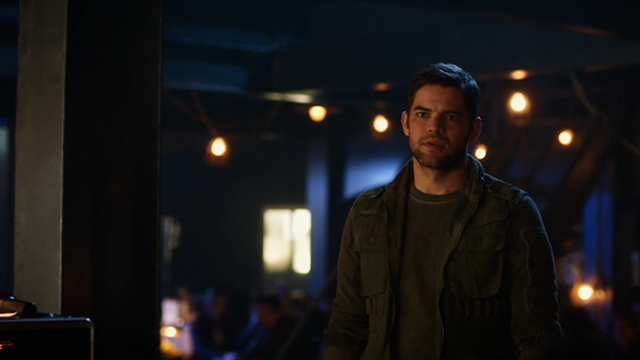 A Terra-X non tutti sono cattivi. C'è anche chi come Winn il Sergente Schott Combattente per la Liberta e la sua troupe cerca in tutti i modi di sconfiggere i nazisti da molto tempo. Winn che dà ordini e Snart che li esegue, siamo proprio finiti su un'altra terra. Però vedere Winn, vestire i panni di un badass è stato divertente. ESTROSO. VOTO 6,5.
Leonard "Leo" Snart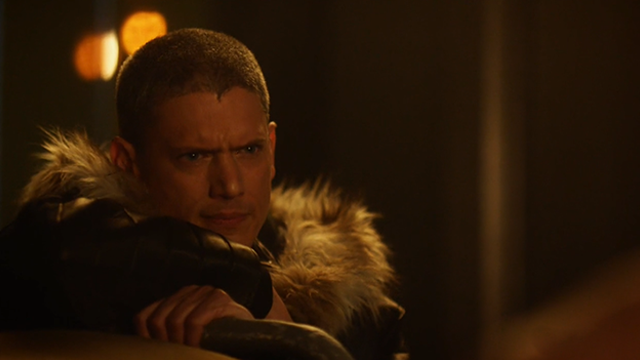 La sua entrata a effetto pieno stile Snart, ha lasciato tutti a bocca aperta. Ci stavamo chiedendo quando sarebbe arrivato. Il nostro Leonard, anzi Leo, è diverso da quello che abbiamo imparato a conoscere: esegue gli ordini e ha un piano. É stato fondamentale nel salvare i nostri super eroi, e per questo si merita una mozione d'onore. CHI NON MUORE SI RIVEDE. VOTO 8.
Ray/The Ray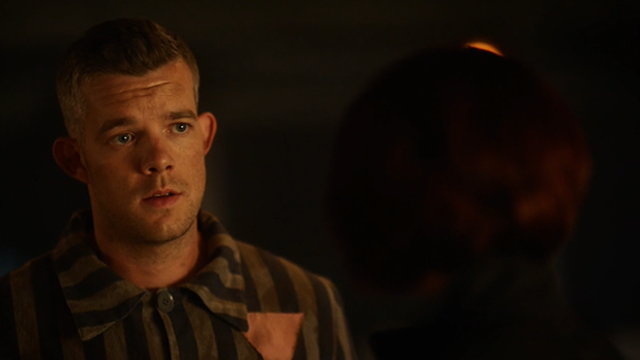 Interessante l'arrivo di Ray alias The Ray (Cisco dov'eri quando davano il soprannome a questo tizio). Chissà quale piega prenderà il suo personaggio, per adesso ha aiutato il nostro team a infiltrarsi nel plotone quindi, SULLA FIDUCIA. VOTO 6.
Supergirl/Kara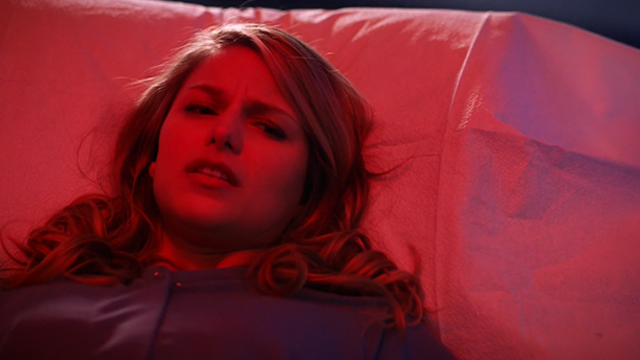 Con questo episodio abbiamo finalmente capito il perché della visita di Bad Oliver e Bad Kara. Overgirl sta morendo e per sopravvivere le serve il cuore di Kara. La supereroina di National City, in questo episodio combatte per sopravvivere. Non ha potuto far altro, legata al lettino sotto l'effetto dei raggi rossi. Ascolta chiaramente le dure parole di Overgirl ma non si lascia sopraffare. SUPER-KARA. VOTO 7.
Overgirl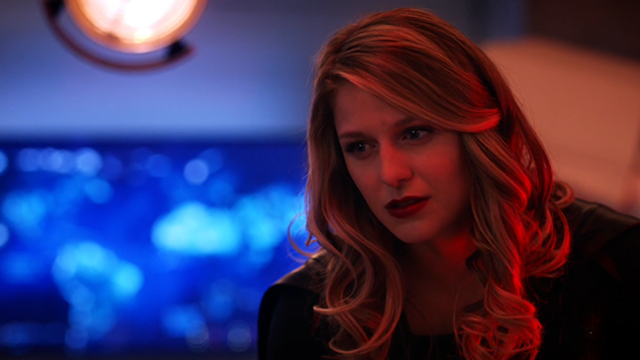 La doppia interpretazione di Melissa Benoist in questo episodio è notevole tanto da meritarsi un suo voto in pagella. Seppur con parole crude e fredde, la super cattiva centra il punto. "Passi troppo tempo a prenderti cura di tutti, tranne che di te stessa". Overgirl a chiare lettere, tocca uno dei punti deboli di Kara. BADASS. VOTO 6
Jefferson e Martin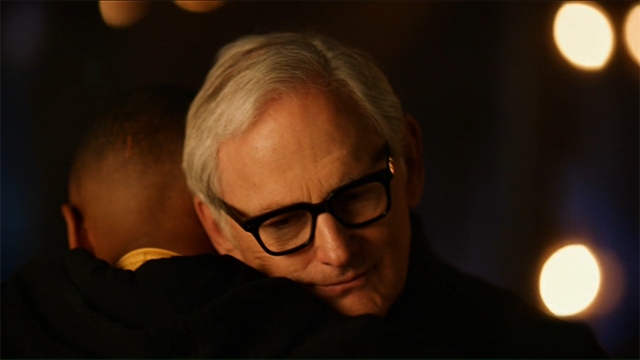 Dopo mezza stagione di Legends of Tomorrow e tre puntate di crossover, qualcuno è riuscito a trovare la cura per dividere Firestorm. Solo che adesso, nessuno dei due vuole prenderla. Mentre il resto del gruppo cerca di trovare una soluzione, la coppia si riconcilia. Solo che le cose prendono una piega inaspettata, ma non troppo. Gli autori ci avevano avvertito: sarà divertente ma piangerete. Il frame finale lascia in sospeso le cose, però NON SUCCEDE, MA SE SUCCEDE. VOTO 7.
Team Flash e Team Arrow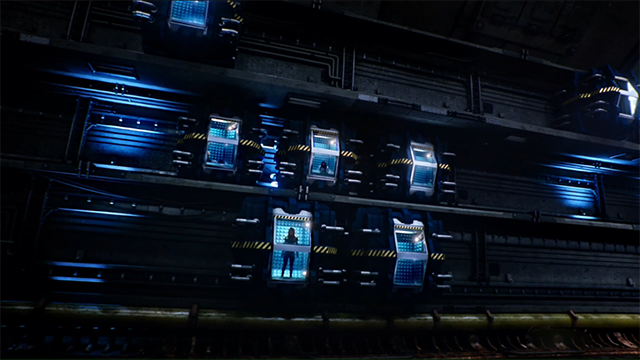 Frost, Cisco, Harry e Dinah bloccati nelle celle per i metaumani fanno quello che gli riesce meglio: discutono. Cisco avrebbe preferito continuare a dormire piuttosto che ascoltare Harry giocare con la pallina ma tant'è. LA COPPIA CHE SCOPPIA. VOTO 5.
Un episodio interessante, pieno di azione e colpi di scena. Rispetto al crossover precedente mi sento di dire, anche, molto maturo. Soprattutto nel gestire bene i personaggi e le scene. Ma l'azione non finisce qui perché manca il tanto atteso finale, la quarta parte con Legends of Tomorrow.
P.S. IN ASTINENZA DA MICK IN CAMICIA DA NOTTE!