Il debutto della nuova Serie Televisiva della Marvel sull'emittente streaming Netflix, The Defenders, è a pochissimi giorni di distanza ed il villain protagonista che farà avvicinare i quattro supereroi di New York City, interpretato dall'attrice di fama internazionale Sigourney Weaver, non sarà di poco conto. I numerosi fan della Marvel hanno cercato di unire i vari pezzi del puzzle, per cercare di capire di chi si può trattare nello specifico, ma il personaggio della Weaver è stato mantenuto segreto ed avvolto in un alone di mistero che solo adesso riusciamo ad intuirne quale impatto avrà all'interno della Serie.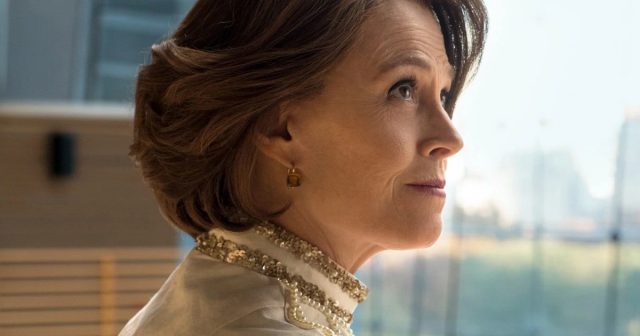 Lo stesso show runner, Marco Ramirez, ha affermato che Alexandra (nome del personaggio della Weaver, il quale ancora non è certo sia un nome in codice per mascherare un collegamento ai fumetti Marvel o un personaggio del tutto nuovo creato di proposito per The Defenders) sarà assolutamente sfrontata, una forza molto potente che apparirà a New York. Ma non si è voluto sbottonare più di tanto.
Incarna tutto ciò che è Sigourney: sofisticata, intellettuale, pericolosa. Una serie di aggettivi è tutto quello che posso dire in questo momento.
Durante invece le ultime interviste rilasciate, la Weaver ha dichiarato che Alexandra, a modo suo, si considera una specie di eroina della sua stessa storia e che non vede semplicemente le cose in bianco o nero, ma riesce a coglierne i diversi colori e sfumature, essendo lei una donna d'affari. Proprio per questa sua complessità, il suo personaggio non si definisce una "nemica" dei quattro supereroi, ma un "avversario".
Personaggi complessi con obiettivi differenti. Credo si sia visto anche nel personaggio di Vincent D'Onofrio in Daredevil (The Punisher), che è un personaggio sfaccettato con una storia e una realtà da affrontare. Sento che con Alexandra abbiano voluto fare la stessa cosa. (…) È molto complessa perché penso che le serie possano dare un'occasione per sviluppare un personaggio più di quanto si possa fare in un film, che è qualcosa di particolarmente attraente per gli attori.
Una cosa è certa: The Defenders sembra promettere bene!