È recente la notizia che Robert Pattinson interpreterà Batman nel nuovo franchise. Ma qualcun altro si era candidato per quel ruolo. Un attore che nessuno avrebbe pensato: stiamo parlando di Milo Ventimiglia (il quale ha anche ottenuto una stella sulla Walk of Fame).
Protagonista di diverse serie televisive quali Gilmore Girls, Heroes e, più recentemente, This is Us nel ruolo di Jack Pearson, Ventimiglia è cresciuto molto in questi suoi lunghi anni da attore.
Ci sarebbe però un motivo preciso per il quale Milo Ventimiglia non è stato scelto. Starete pensando, appunto, alle sue qualità recitative. Invece no.
La Warner Bros. avrebbe risposto all'attore di essere «troppo vecchio per il ruolo».
Va bene così. Sono comunque troppo occupato.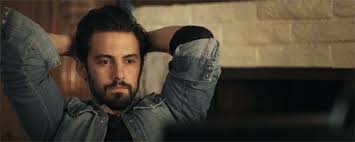 Oltre ad aver ottenuto una nuova nomination (la terza, per essere precisi) agli Emmy Award per la sua performance come Jack Pearson, l'attore sarà protagonista nel film The Art of Racing in the Rain, insieme a Kevin Costner e Amanda Seyfried.
All'interno del film, Ventimiglia interpreterà Denny, un uomo semplice che ama poche cose nella sua vita: la moglie, le macchine da corsa e il suo cane. Proprio quest'ultimo avrà un ruolo fondamentale all'interno della pellicola, che debutterà al cinema il 9 agosto.
Riguardo agli Emmy Award, che si terranno fra un mese, Milo Ventimiglia ha dichiarato:
Potrei essere in piedi sul palco, potrei essere seduto tra il pubblico. Cerco di non andare troppo avanti, ma anche di essere rispettoso nei confronti del gruppo di persone che sono lì. È come salire e sapere cosa dirai e sapere cosa dirai in 45 secondi e poi andare avanti.
A quanti di voi avrebbe fatto piacere vedere Ventimiglia nel ruolo dell'eroe mascherato? Non sono state ancora diffuse notizie riguardanti il franchise, dunque non sappiamo come verrà sviluppato questo nuovo Batman.
Fateci sapere cosa ne pensate nei commenti!