L'attore Kevin Spacey è nuovamente stato accusato da Anthony Rapp e da un altro attore non identificato, indicato come C.D., per presunta violenza sessuale.
Kevin Spacey ha affrontato diverse accuse per molestie sessuali dopo che Rapp lo ha denunciato per la prima volta nell'ottobre del 2017. Altre quindici persone si sono fatte avanti per presunti abusi per mano dell'attore e mentre sono state aperte più indagini penali contro di lui, altrettante sono state tutte chiuse.
Spacey si è ritirato dall'opinione pubblica da quando sono emerse le accuse. Inizialmente, l'attore di House of Cards ha cercato di combatterle deviando e dichiarandosi gay nelle sue scuse a Rapp, sostenendo che non ricorda l'incidente specifico. Questa mossa è stata accolta con contraccolpo a causa della fusione della sua sessualità con il suo comportamento. L'attore di Hollywood ha anche incolpato il suo comportamento all'ubriachezza, ma tutte le sue scuse non sono state sufficienti per scoraggiare l'assalto di accuse sorte dopo le accuse iniziali di Rapp.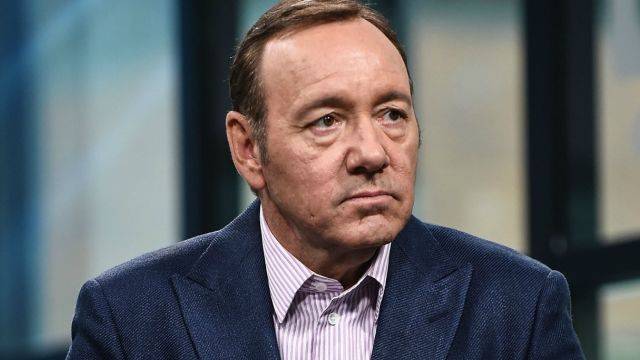 Secondo Rolling Stone, Kevin Spacey è accusato di aggressione, percosse e inflessione intenzionale di disagio emotivo.
Rapp e C.D. chiedono danni non specificati. Sono stati in grado di portare avanti questa causa ai sensi del New York Child Victims Act, che consente alle vittime di abusi sui minori di portare avanti casi che sarebbero altrimenti scaduti in base ai termini di prescrizione. Il giovane sostiene che Spacey l'abbia costretto a una festa nel 1986, mentre C.D. descrive vari incontri nel corso di diversi mesi nei primi anni ottanta.
La nuova denuncia non sorprende vista la raffica di cause legali che ha dovuto affrontare negli ultimi anni. Sebbene la maggior parte di queste cause siano state archiviate, Spacey non può sfuggirgli. L'ultimo progetto in cui Kevin Spacey doveva essere coinvolto, All The Money in the World, lo ha visto sostituito interamente in post-produzione e da allora l'attore non è più apparso in nulla. La sua presenza sia a Hollywood che nella comunità teatrale è quasi svanita mentre si nasconde agli occhi del pubblico. I suoi avvocati non hanno risposto a una richiesta di commento da parte di Rolling Stone.