La stagione conclusiva di Game of Thrones è alle porte e in molti già pronosticano il senso di vuoto e abbandono che li coglierà dopo la visione dell'ultimo episodio. Ma HBO ama i suoi fan e sembra essere sempre un passo avanti a loro.
Dopo l'annuncio ufficiale della produzione del primo spin-off di Game of Thrones, The Long Night, la casa di produzione ha deciso che questo non bastava per omaggiare la serie e il pubblico, che ha atteso con pazienza l'ottava stagione.
Il network ha infatti prodotto, in gran segreto, il documentario Game of Thrones: The Last Watch, girato dalla regista britannica Jeanie Finlay (Seahorse , Orion: The Man Who Would Be King) . Il documentario durerà due ore e verrà mandato in onda la settimana successiva al finale della serie, il 26 maggio.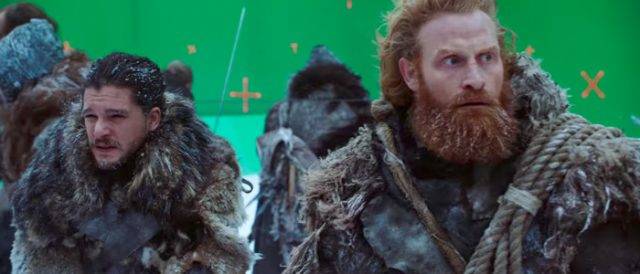 Il comunicato ufficiale riporta:
Il documentario scava nel fango per rivelare le pene e i trionfi passati per cercare di far rivivere il mondo fantastico di Westeros. Che sia accaduto all'interno degli studi di registrazione o nelle terre dell'Irlanda del Nord. Molto più di un 'making of'. Questa è una storia divertente e straziante, raccontata con arguzia e intimità, sull'amaro piacere di cosa significhi creare un mondo. E poi dovergli dire addio.



Per procurarsi il materiale la regista ha avuto pieno accesso al dietro alle quinte, assistendo da vicino alla lavorazione della stagione.
Potremo dunque vedere in prima persona le varie fasi di lavorazione, seguire il cast e la crew e assistere ai problemi che possono crearsi su di un set di lavorazione così imponente. Come disastri meteorologici, o assalti dei fan alle location esterne in cerca di qualche succoso spoiler.
Non sappiamo ancora se Game of Thrones: The Last Watch verrà trasmesso anche in italia.