Con l'ultimo romanzo di George R.R. Martin quasi sugli scaffali delle librerie i fan si sono chiesti se Fire e Blood (libro illustrato sui Targaryen) potrebbero costituire la base del prossimo spin-off di Game of Thrones. Il nuovo libro offre una lunga storia sui Targaryen iniziata 300 anni prima della storia raccontata in Le cronache del Fuoco e del Ghiaccio. Tuttavia, sebbene l'imminente serie tv spin-off funga da prequel per la serie, Martin ha confermato che in The Long Night non ci saranno Targaryen e di conseguenza non ci saranno draghi.
"Stiamo parlando di circa cinque mila anni prima degli eventi di Game of Thrones", ha detto l'autore a EW. "Westeros è un posto molto diverso. Non c'è King's Landing. Non c'è il trono di ferro. Non ci sono Targaryen. Abbiamo a che fare con un mondo diverso e più vecchio e speriamo che faccia divertire ed emozionare lo stesso". La sceneggiatrice Jane Goldman farà da showrunner alla serie, mentre Naomi Watts e Josh Whitehouse saranno i protagonisti.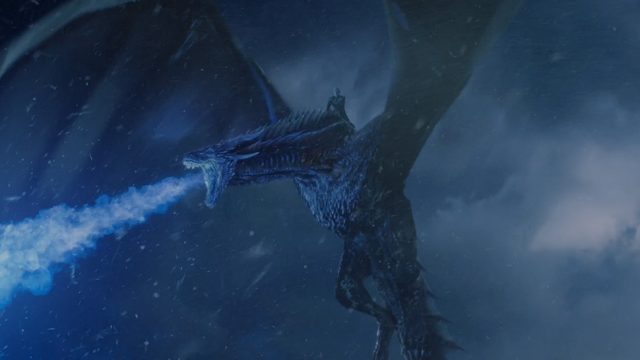 Game of Thrones, che è stato trasmesso per la prima volta nel 2011, si concluderà con la sua ottava stagione nel 2019 e proprio giorni fa siamo venuti a conoscenza della data ufficiale. Quando lo spin-off fu annunciato, la sinossi ufficiale includeva una menzione dei "misteri dell'Est", che lasciavano quasi la porta aperta per una delle case più grandi e importanti di Game of Thrones.
Mentre è logico che Starks e Lannister siano presenti, i Targaryen non sono venuti in esistenza fino alla nascita di Valyria, e anche allora non erano una delle case più potenti. La storia comunemente presentata di Westeros mette in relazione l'Era degli Eroi, che si svolgevano circa 10.000 anni prima della Conquista di Aegon con la Lunga Notte poi arriva intorno all'8.000 a.C.