Siamo al terzo episodio di Mayans MC, lo spin-off di Sons of Anarchy (qui la nostra ultima recensione). In tutti questi tre primi episodi abbiamo avuto modo di ricordare la serie madre. Prima con il cameo di Gemma, poi con l'apparizione di Chucky. Anche nell'ultimo episodio trasmesso Mayans MC ci ha regalato un ricordo del passato.
Nel terzo episodio di Mayans MC c'è un easter egg che forse non avete notato.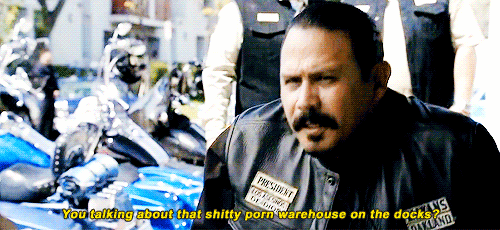 L'easter egg in questione è stato individuato da un fan molto curioso. Nell'episodio Felipe Reyes riceve un biglietto per gli auguri di anniversario che in realtà nasconde un numero di telefono. Un numero da chiamare in caso di necessità, di bisogno. Ebbene, questo fan curioso ha deciso di provare a comporre il numero scritto sul biglietto: squillava ed era registrato in California.
Dopo aver composto il numero (310)-369-4951 si sente un messaggio registrato (clicca qui per sentirlo). È la voce di Katey Sagal (interprete di Gemma Teller in Sons of Anarchy) che dice:
Hi. You've reached the Teller-Morrow garage. No one is here to take your call because we're all f*cking dead.

Ciao. Avete chiamato l'officina Teller-Morrow. Nessuno è qui per rispondervi perché siamo tutti dannatamente morti.
Ricorderete tutti l'officina Teller-Morrow, fondata da John Teller e Clay Morrow. Questo garage era una copertura per il club durante la serie. Il messaggio recitato da Katey Sagal conferma che nessuno dei SAMCRO potrà essere d'aiuto: sappiamo bene che, purtroppo, la maggior parte di loro ci ha lasciati.
Sappiamo che le possibilità di rivedere i SAMCRO sono davvero poche, se non nei flashback come successo con Gemma. Tuttavia non possiamo che apprezzare il modo in cui Kurt Sutter inserisce nella serie dei riferimenti a quello che è stato il passato. Cosa dovremmo aspettarci dal prossimo episodio?